Kinguu Bar – Horror/Fetish Themed Absinthe Bar – Osaka – Japan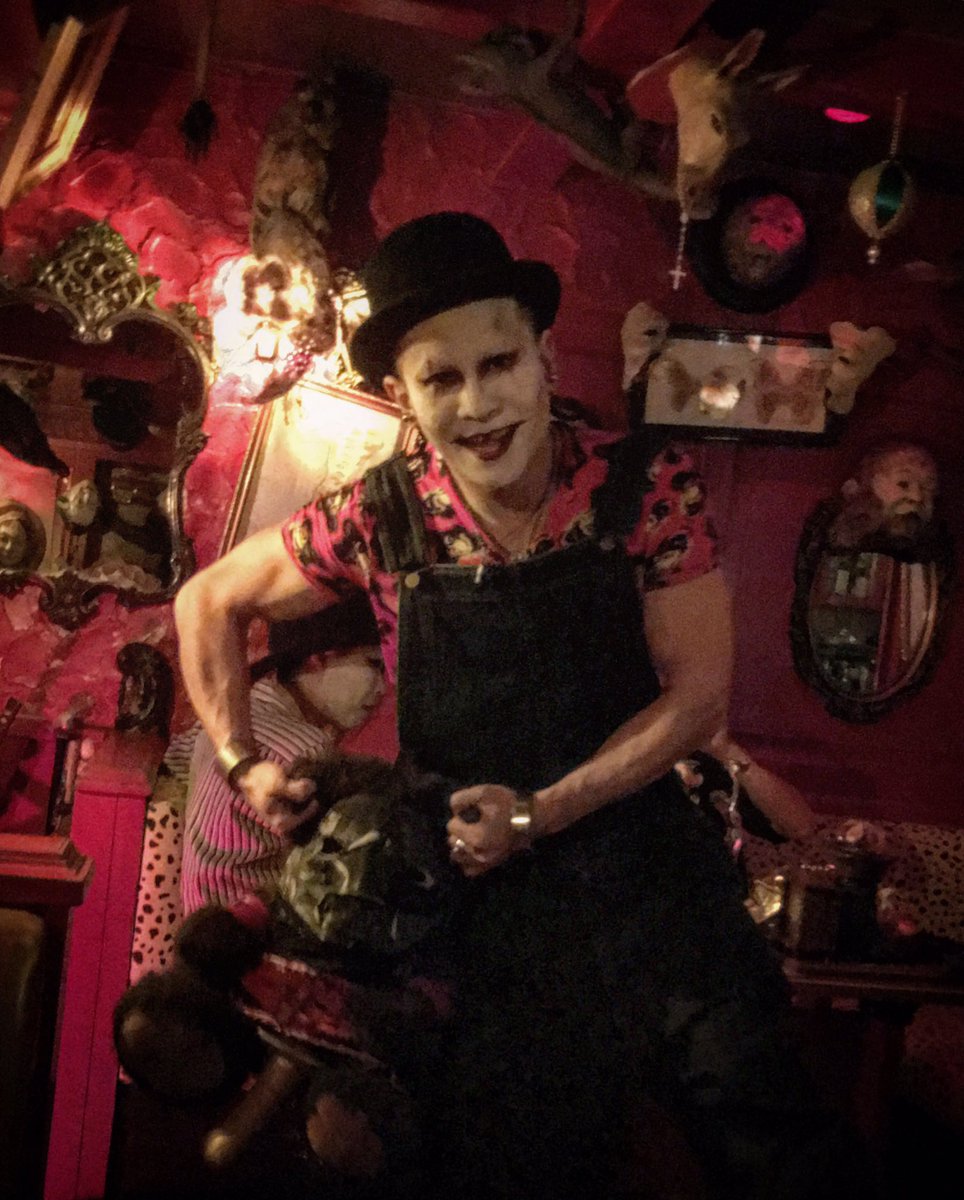 A man walks into a bar. There's a camel. He's offered absinthe. There's still a camel in a bar am I high? He drinks the absinthe.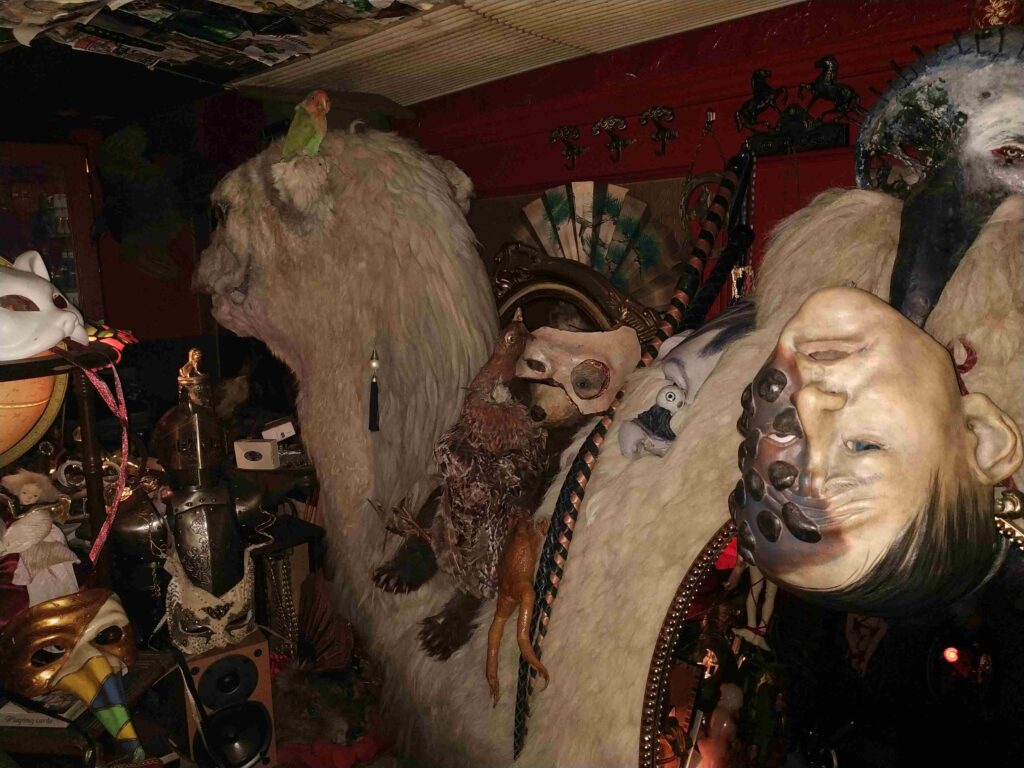 What now there's Bambi sitting on the table. He orders another absinthe. Where did that sea lion come from? He drinks the absinthe, Why are there all these animals talking to each other in a bar on the 5th floor of an office building.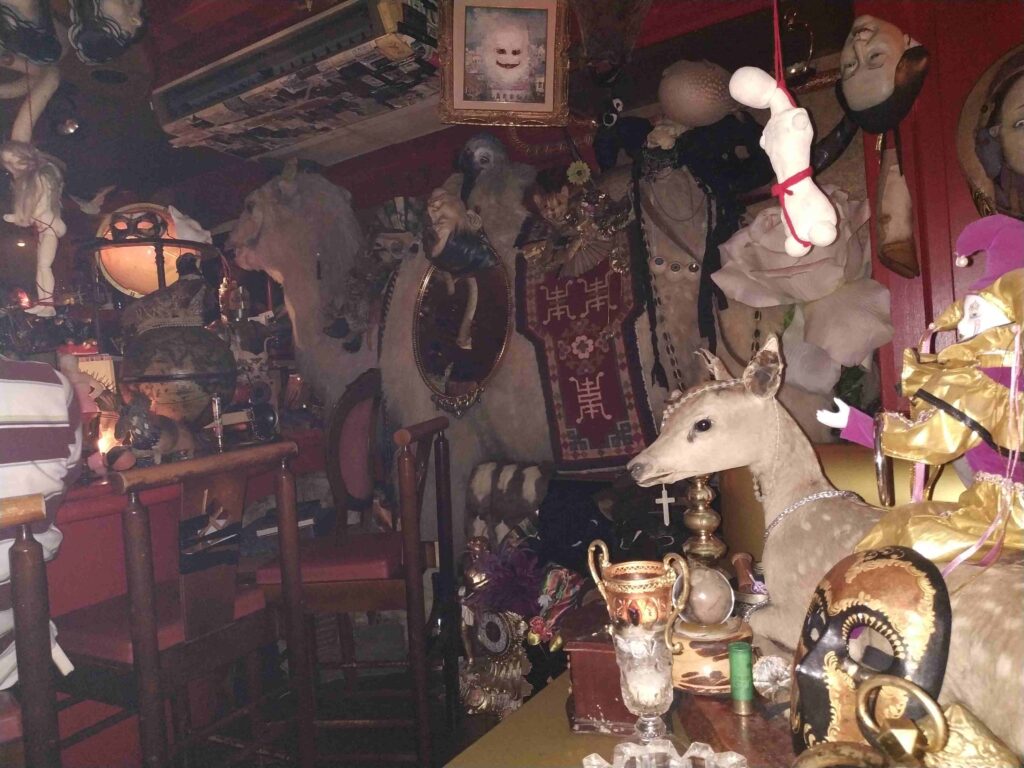 This could well be the most awkward unusual bar you will ever step into. It is like your wildest nightmare come true. The theme reminded me so much of Rob Zombies movie house of 1000 corpses Let me say even after looking at the photos there is no real way to capture the ambience that has been so well orchestrated and the only way is to visit yourself!
Upon entering we were greeted by King the owner of the bar who speaks fluent English & Japanese in his outstanding attire.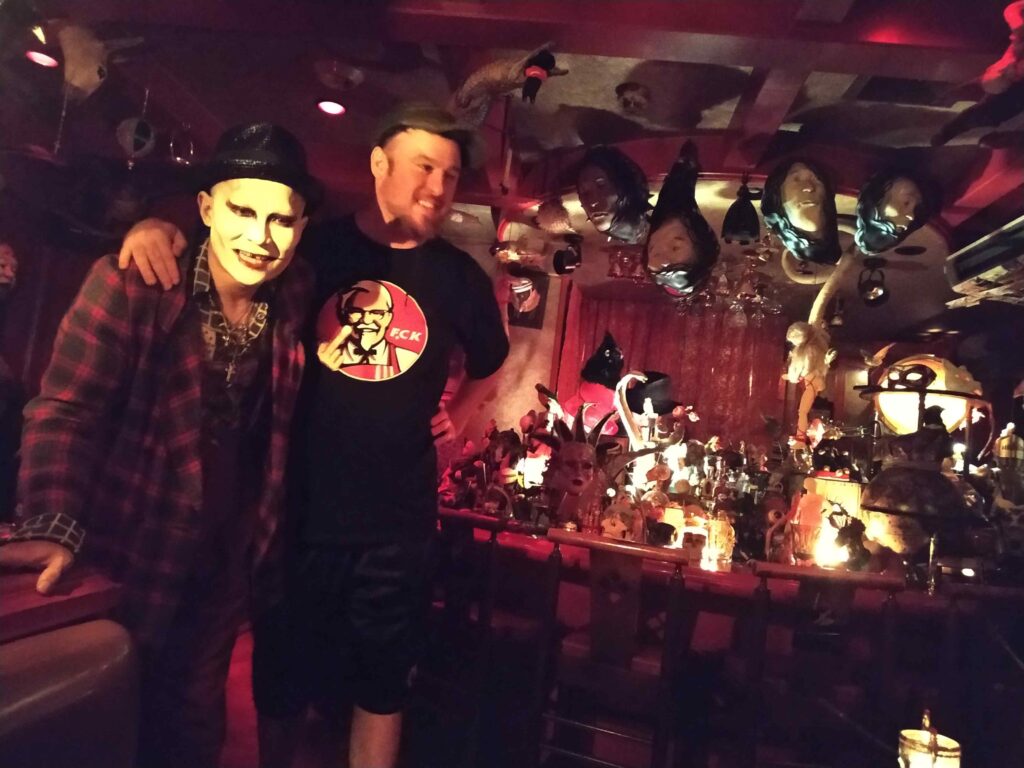 He let us know that there was no menu and it is an Absinthe Bar if we would like a cocktail. We just ordered 2 rounds of 3 beers and a tea. The bill came to 6000 yen. I'm sure if you had an absinthe or 2 your experience would truly be the next level!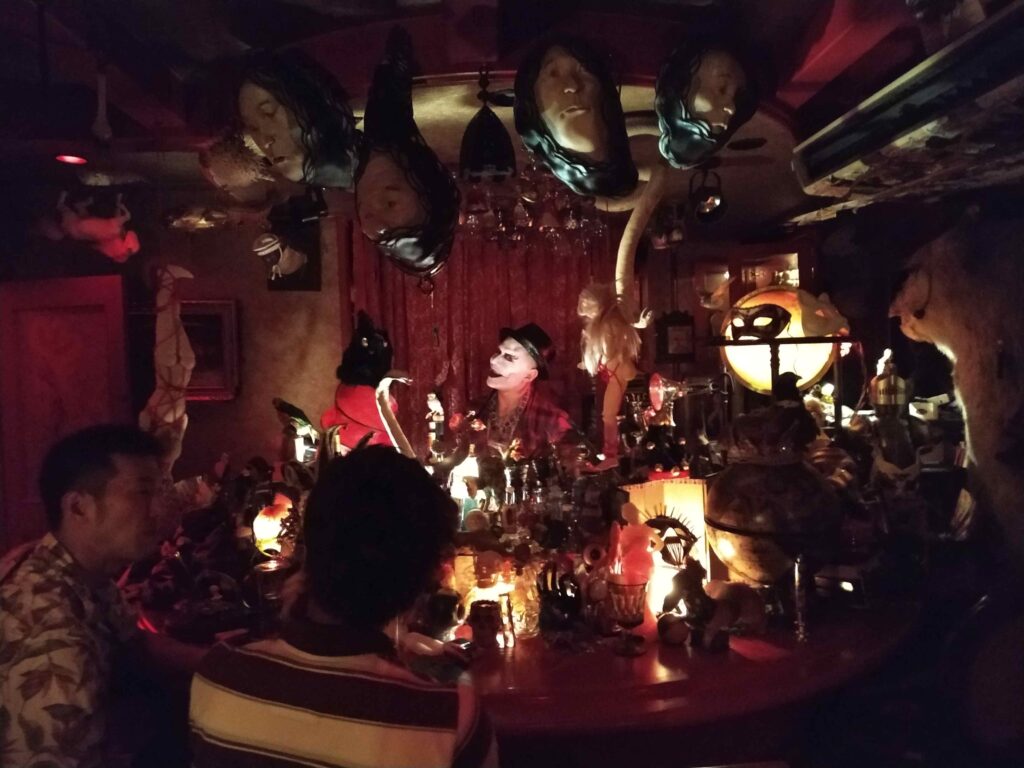 King let us know that from 2 am on Saturdays his band play live in the bar. We wanted to return but never made it back as a pub crawl took us to a different area.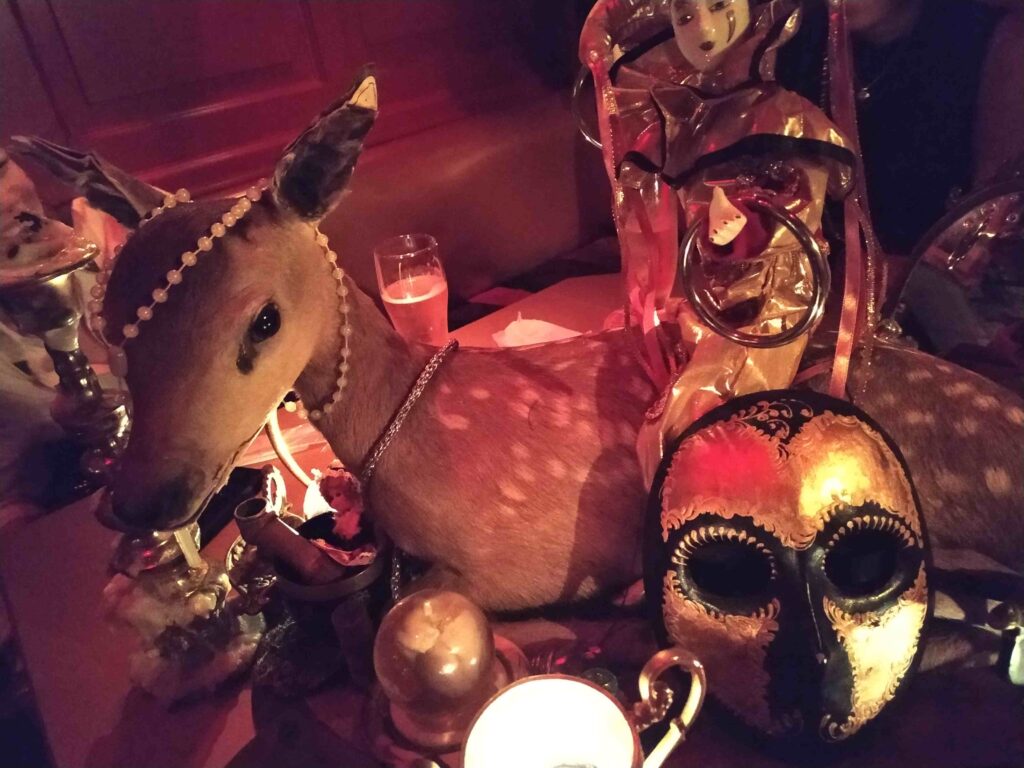 The bar has lots of taxidermy including a full-sized camel in the bar. Other animals on display include a dear, sea lion, fox, kangaroo paw & eagle. The more you look the more you find. There is stuff plastered over the ceiling and walls. Just don't look in the mirror if you sit on the toilet.
Photos
The photos really don't capture the feeling of going in here. With the lighting and music. Your really must visit to feel the chill and if you have any animal phobias, Good luck 🙂
Can you believe such a small bar can fit a whole adult camel!
Getting there
Getting here is half the fun! After following the directions from google below you will come to an elevator next to a restaurant slightly inside the building. It is not listed on the directory as Kinguu Bar but instead in Chinese characters. It is on the 5th floor.
Opening Hours
9pm – Dawn
Closed on Tuesdays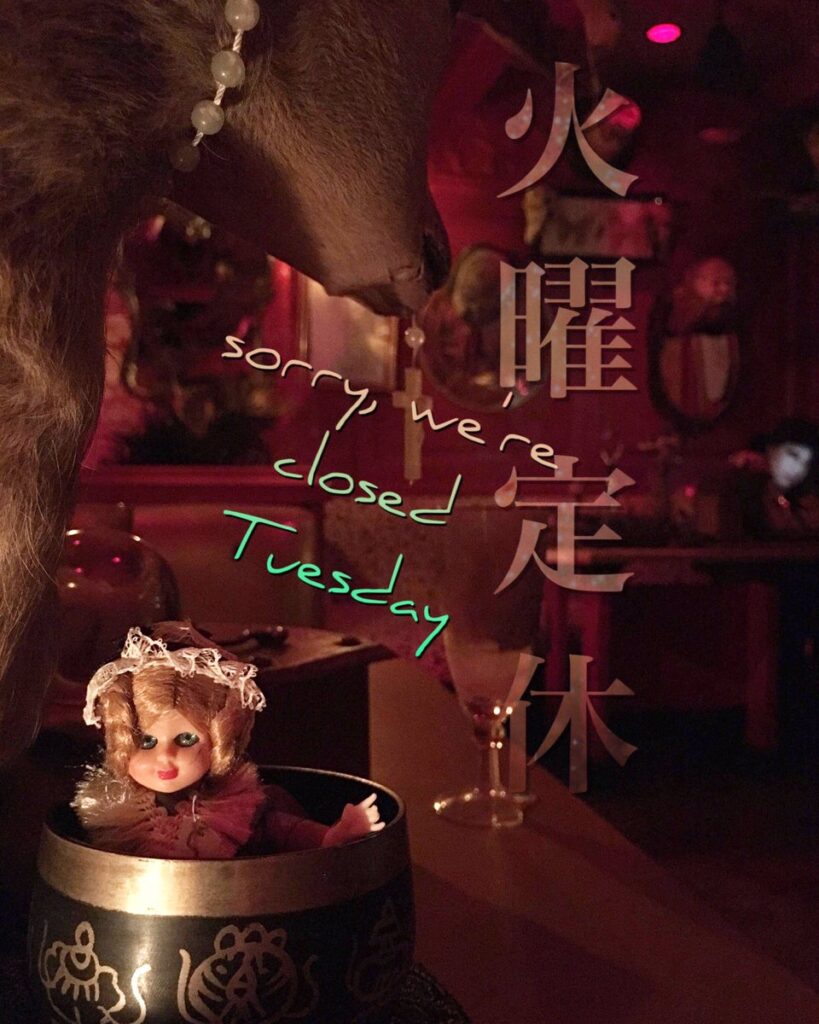 Find Them On Twitter
Credit – The Feature Photo & Closing Time Photo was taken from there Twitter Feeds.