Universal Studios Japan – USJ -Osaka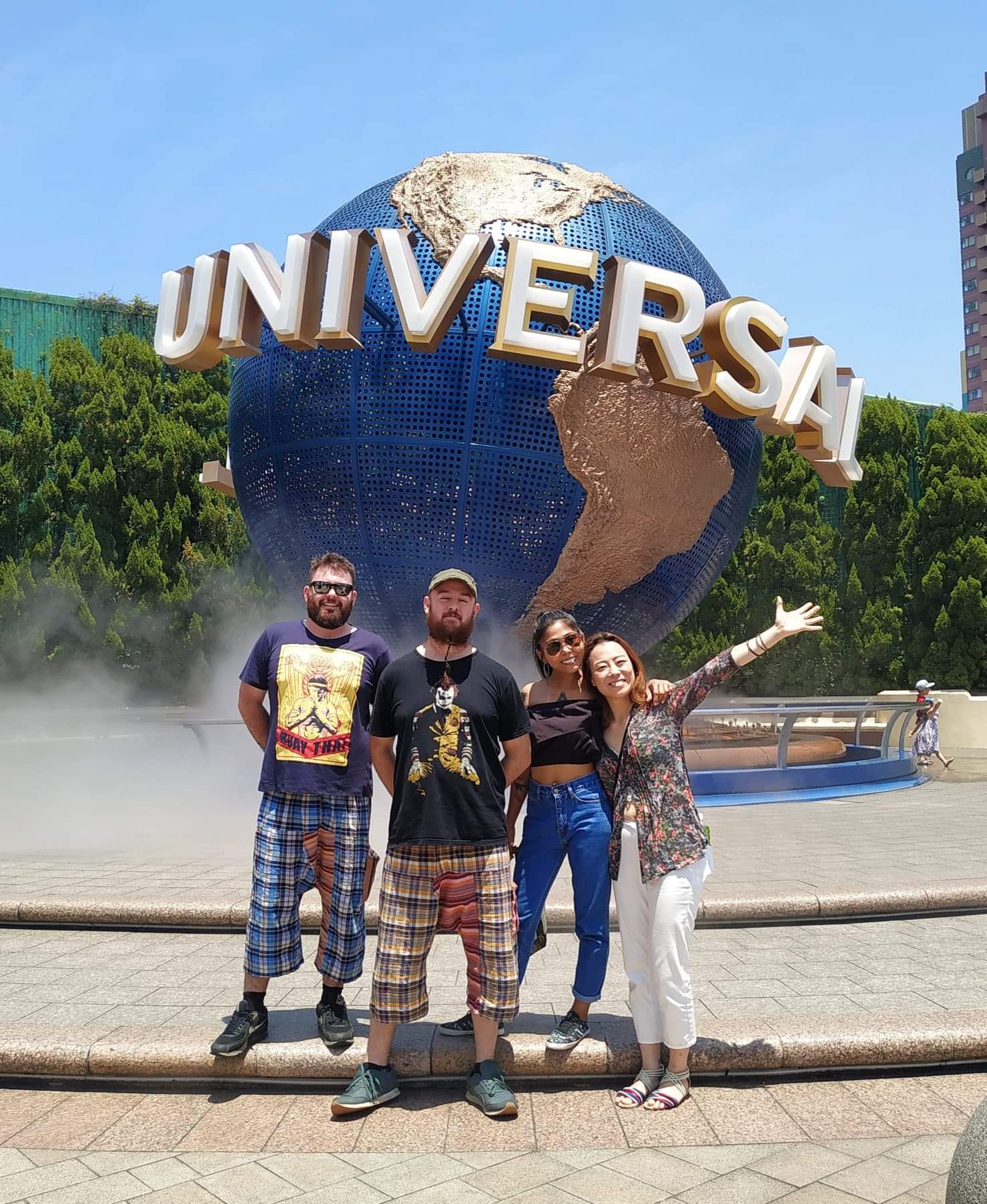 After visiting Universal in Singapore few years ago was really looking forward to see what Universal Studios Japan aka USJ Osaka had to offer. Planning to get there early failed as my alarm was set but still on Thai time and being our last day we couldn't reschedule. Whist we drove there I booked my tickets online for a discount, Ill share the link below. To arrive to an unexpected excessive charge, Carparking. At a 2500 yen for the day you can park right there how convenient. Why would anyone pay the premium parking for 3500 yen. Well after the walk there which takes about 15 minutes we should have just paid the extra.. You wont get me next time. Ill catch the train. We finally got to the gate at about 11am, Scanned our pre-bought tickets straight from the screen of my smart phone, skipping the large line at the ticket booth giving us express entry

4 things I would do differently next time visiting USJ Osaka.

1.Make sure I arrived at opening time (with pre-purchased ticket)
Check yourself to see what time they open as it vary's with the season.
2. Pay for the express pass. It almost doubles the price of entry but it was super busy during our visit. We waited 1.5 hours for the Harry Potter ride which was up to 2h45m when we arrived. And waited about 70 minutes for spider man once we arrived. The only other ride I did was the flying dinosaur which was about 50 mins line up in the singe rider line which almost halved the time. These express passes are limited each day.
*TIP* USJ waiting times app is a must! (iOS & Android) it has the current wait times for rides to save waiting in huge lines.
We did notice the times changing a lot through the day the harry potter line halving . Also using the single rider lanes should save you some time if you are ok to not ride with your friends at same time.
3. Catch the train there – more about the options below
4. Check what rides/Attractions are closed – Although you may not have any option and already planning to go it was disappointing for us a couple of the attractions we wanted to see where closed for on the duriaton of our trip.
You can click here to check the closures
Where to book tickets online for USJ Osaka
I recommend getting your tickets and Express Pass through official partners, Voyagin or Klook. Buy your ticket online and go directly into the Park with your direct entry ticket, it's that simple. Just Print or even easier just scan bar code on phone screen at the gate! Its also slightly discounted.
Super Mario World – Coming Soon!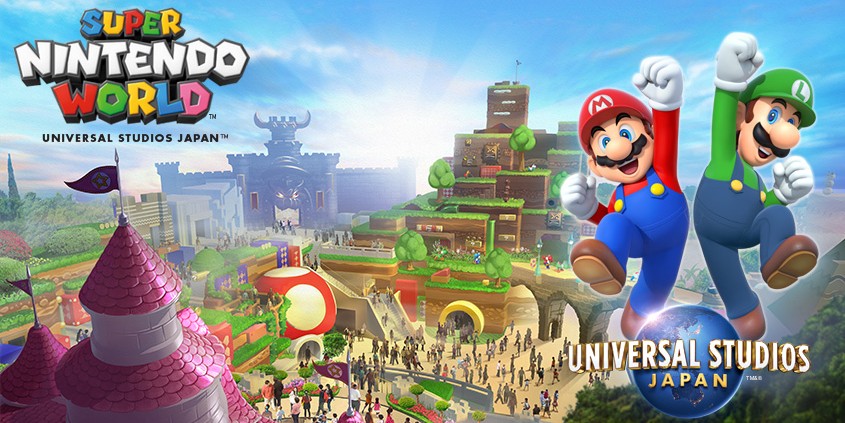 Yes that's right USJ Osaka has a real life Super Nintendo World set to open in time for Tokyo Olympics 2020.
They claim to be bringing Super Mario Kart to life in a way that takes theme park entertainment to an entirely new level and goes beyond what Nintendo fans and theme park fans have ever seen.

I'm excited, Are you? Check out the presentation video below
Looking around USJ
Spider Man 4k 3D ride
As you line up for spiderman you walk through a 90s style office "the Daily Bugle, New York's premier newspaper company"
You will be handed 3d glasses to go on the visual experience of your life! We really wanted to go on this ride again but the wait time was so long.
Height Requirement
You must be at least 122 cm tall. (102 cm if accompanied by a supervising companion.)
Harry Potter World
The harry potter ride was another 3d ride at Universal Studios Japan. You are seated like a rollercoaster but it doesnt go fast and shows you all sorts of wonderful wizzadry as you adventure through the castle. Again another 90 minute wait. A real good reason to invest in a fast pass if your budget allows. There's alot to explore inside here as well
Flying Dinosaur Ride
This ride was intense and a must do for any rollercoaster fan. It rotates you after you are seated to face the ground so you get the feeling of flight. The line here was incredibly long almost 2 hours but we got on a bit quicker using the single rider lane.
Get the train to USJ
From Osaka Station
If you are in Osaka this guide will help you get to USJ.
USJ is in the heart of the city
You are going to need to get to
Nishi-Kujo Station (西九条駅)
then transfer to the JR Yumesaki line.
This will take you to Universal City Station (ユニバーサルシティ駅).

Coming from outside Osaka on the bullet train
Get off the Shinkansen (bullet train) at Shin-Osaka
Go to Osaka Station,
Theres a direct train which takes 12 minutes
or refer to the official site for maps of other options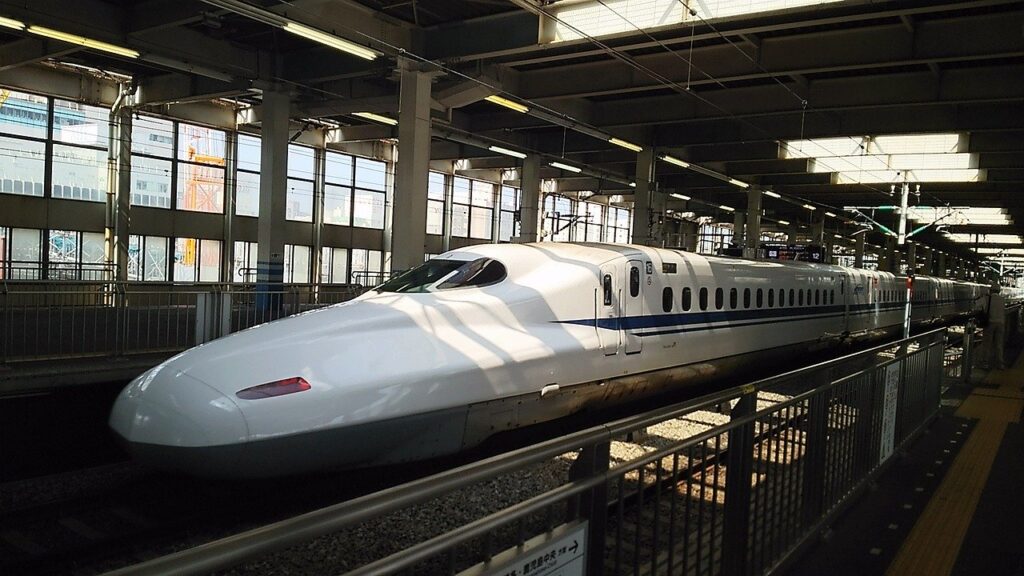 From "KIX" Kansai Airport
You will require 2 different train tickets coming from the airport. I have listed links to pre-purchase them
Catch the train Nankai Line Airport Express – FROM
Kansai Airport to Namba Station. – Book express ticket on klook (This is needed separate from IC- Card listed below)
(this part requires the train ticket mentioned below)
From Namba Station
Goto Nishi-Kuji Station
then Universal City Station

Train Tickets
Buying lots of tickets at each station is frustrating, You can buy a pre-loaded IC-card here at klook which I highly recommend saving the added stress of buying train tickets at each station. This pass is valid for JR West network including Kyoto, Osaka and Kobe .

The ticket is valid 10 years if you dont use all your credit or you can return it and get a refund of the deposit.
Opening Times & Show Schedules & Closed Attractions
If your really hoping to go to a specific ride or show. Be sure to check THIS LINK before going/planning a trip to Universal Studios Japan.
Map of Universal Studios Japan

We plan to return to USJ after the Mario world is complete. Ill update more then!
If you liked this guide please help share the love by Pinning with Pinterest the image or sharing via social media Thanks!