Best Beef Bangkok – All you can drink beer and food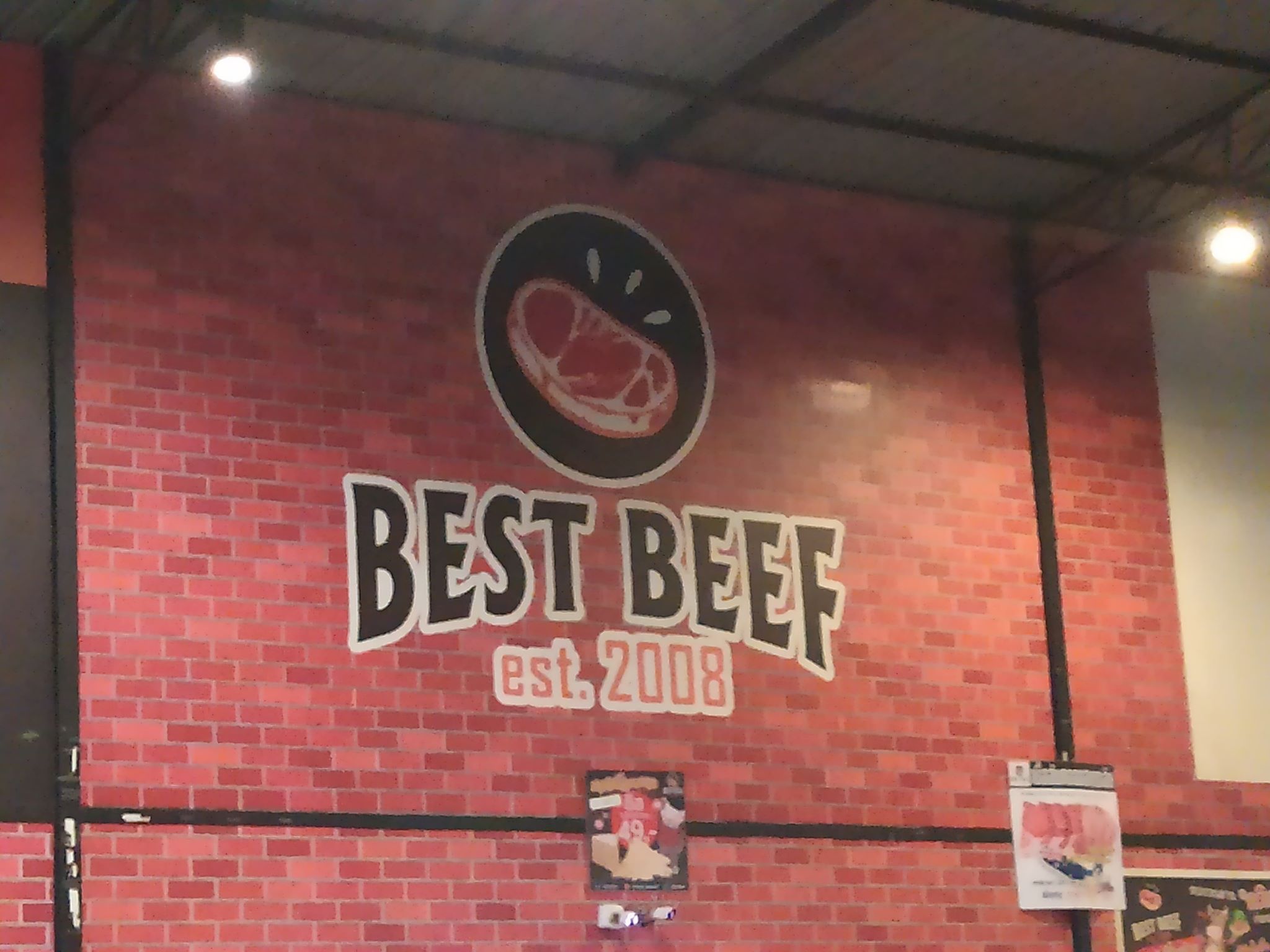 Best Beef in Bangkok on Sukhumvit is one of my favourite all you can eat & drink venues in Bangkok. The venue is gigantic with over 100 tables and getting a table you will generally have to wait if get here much after 7 pm. It is all cook your own. You just put numbers next to what meats, vegetables & condiments you want and they just keep bringing it for 2 whole hours.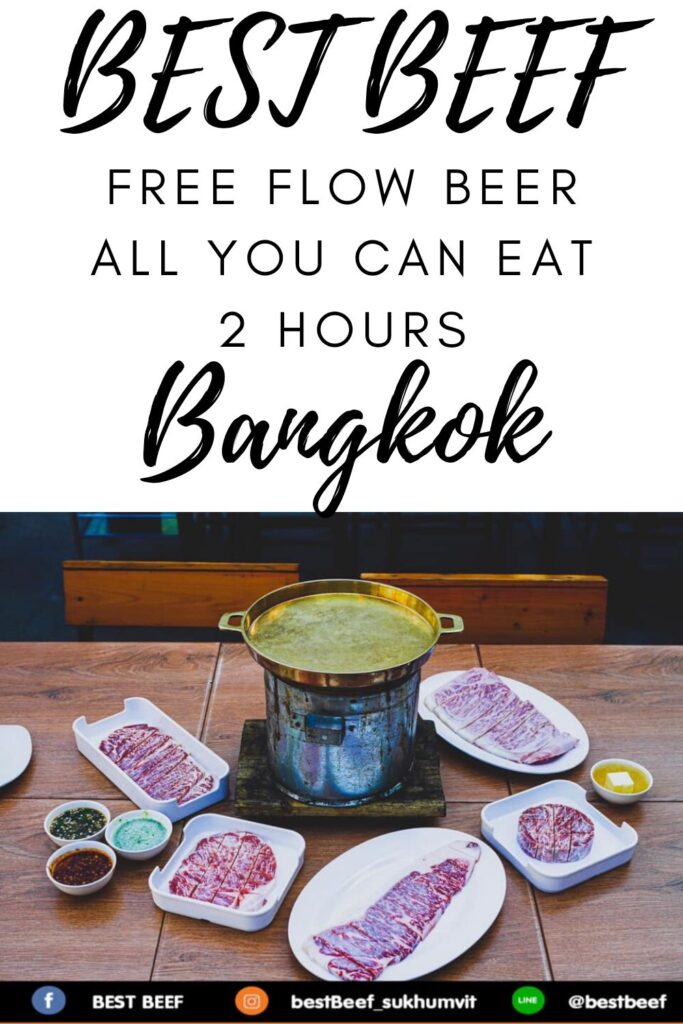 I'm generally not a fan of buffet-style all you can eat venues as I always the first to point out people sneezing, coughing and touching the food I want to eat. Not to mention the cross-contamination of the same tongs from the meats to seafood and then onto the fresh produce. But here they get it right. You order and they bring to you on small portions on little plates direct from the kitchen. At least this way the risk of handling of food is minimised dramatically
Opening Hours Of Best Beef Bangkok
4pm to 12am – 7 days
Meaning you would want to be seated no later than 10 pm to get your full 2-hour sitting

Booking a table at Best Beef Bangkok
You can call up to book a table in advance. Or get your hotel or Thai speaking friend to do for you.
Phone: 02 742 9416

You don't need a booking but if you are arriving after 7 pm they are generally full. You can take a ticket and wait in the queue. Depending on how many people on your table determines how long you can wait. 2 & 4 persons seem to wait less time than bigger tables
Buffet Prices at Best Beef Bangkok
There are 3 options for the all you can eat buffet over 2 hours.
Option 1 – Buffet Only 299 baht
Option 2 – Buffet + bottomless soft drink 369 baht
Option 3 – Buffet + bottomless soft drink & beer 499 baht
Childrens Prices are based on height
-under 100cm free,
-100cm-120cm is 159 baht
*Do Note*
-Everyone who sits at the table must order the same option
-Prices above do not include service charge 10 baht per person + tax
-They will charge 100baht per 100g leftover (although we never have been)
-Beers will be given at 2 long neck bottles at a time

Is it worth getting the all you can drink beer package?
Well, they charge 100 baht per Large beer if you don't. So if 3 out of 4 drink beer and 1 only want soft drink your bill will still be charged at 4x the beer package rate.
To make it have value over just paying as you go in this scenario you would have to drink 9 large beers between the 3 persons to come out in front. So 3 beers per person over 2 hours. Anything after that it just all a bonus. (The difference from food only price to including beer is 200 baht)

But… There is a reason its only beer. Beer bloats you so if you drink more beer, You are going to eat less food. If you plan on just having a snack and getting into the beers. You need to drink 6 Large beers per person in 2 hours and graze lightly (or heavily if u can) to make the beer package beneficial.

So the maths
1 large beer every 20 mins,
is 3 in an hour (300 baht)
is 6 in the 2 hours (600 baht)

1 large beer every 15 mins
is 4 in an hour (400 baht)
is 8 in the 2 hours (800 baht)

the cheapest I have seen Chang Beer is 47 baht a large bottle in Big C warm in a box of 12 – 564 baht.
So 10 large beers in 2 hours and you have beaten the system and eaten for free 🙂

But seriously drink responsibly. Don't be a drunken twat in Thailand.
Other Options of Quality Steak
You can order high-quality wagyu beef from Australia or Japan as an extra at best beef Bangkok

Last visit the options where (although may change)

Australian Tenderloin 300-
Australian Rib Eye 280-
Australian Striploin 250-
Australian Chuck 200-

Japanese Hokkaido Wagu A4 650-
Japanese Toshigi Gyu F1 Striploin 520-
Japanese Kagoshima Wagu a4 Chuck 350-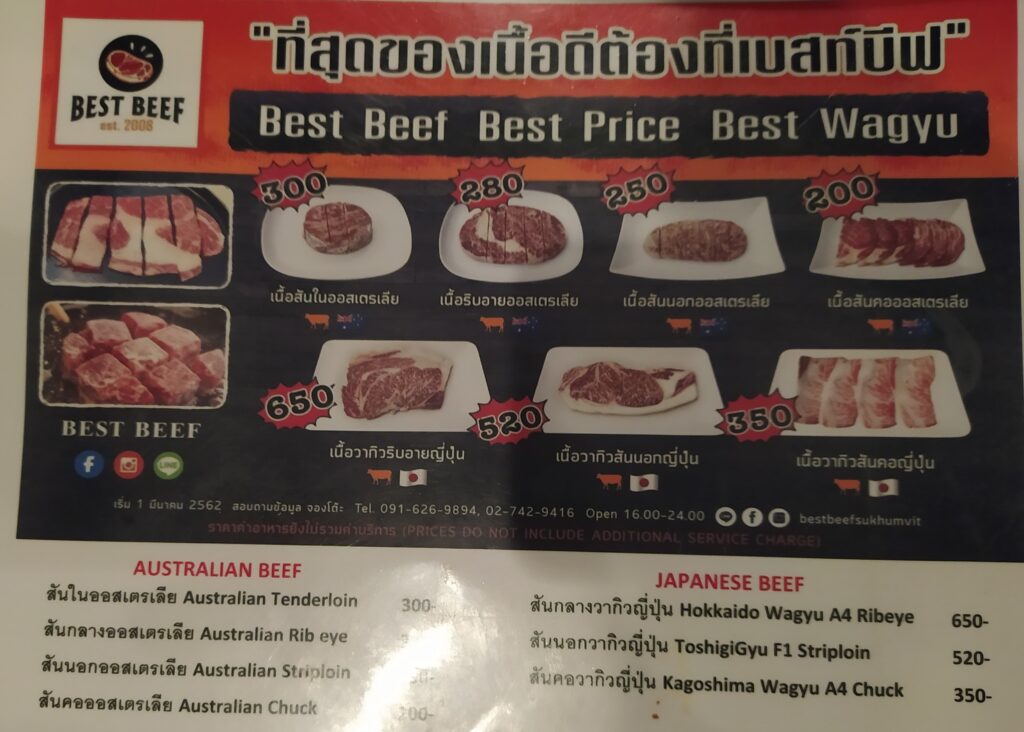 Buffet Menu Options
Drinks Menu
How to order buffet at best beef
On the drink stand at the end of your table will be this form just fill out how many plates of what you want and give to the waiter or hold the paper in air for someone to collect. Don't forget to write your table number in the top right corner
Cooking Options
There are 3 options to cook your food. Flat Pan, BBQ Mesh over hot stones or pot of clear herb soup. The grill & pot have a 30 baht additional charge
FryPan with butter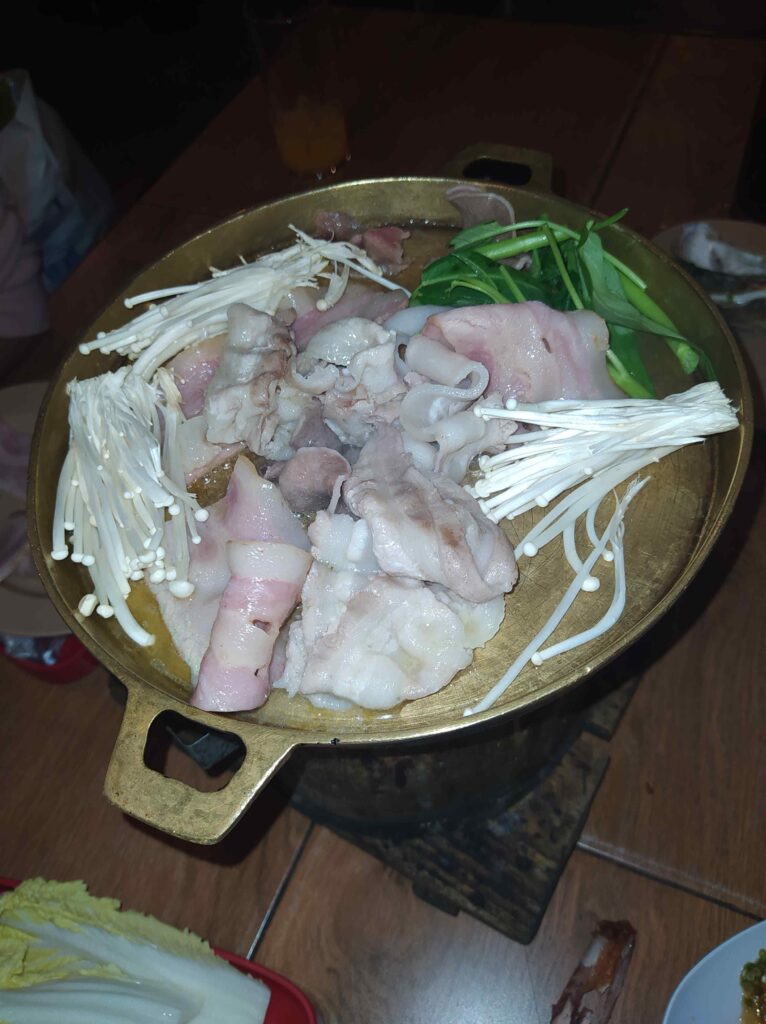 BBQ Grill
This option costs additional 30 baht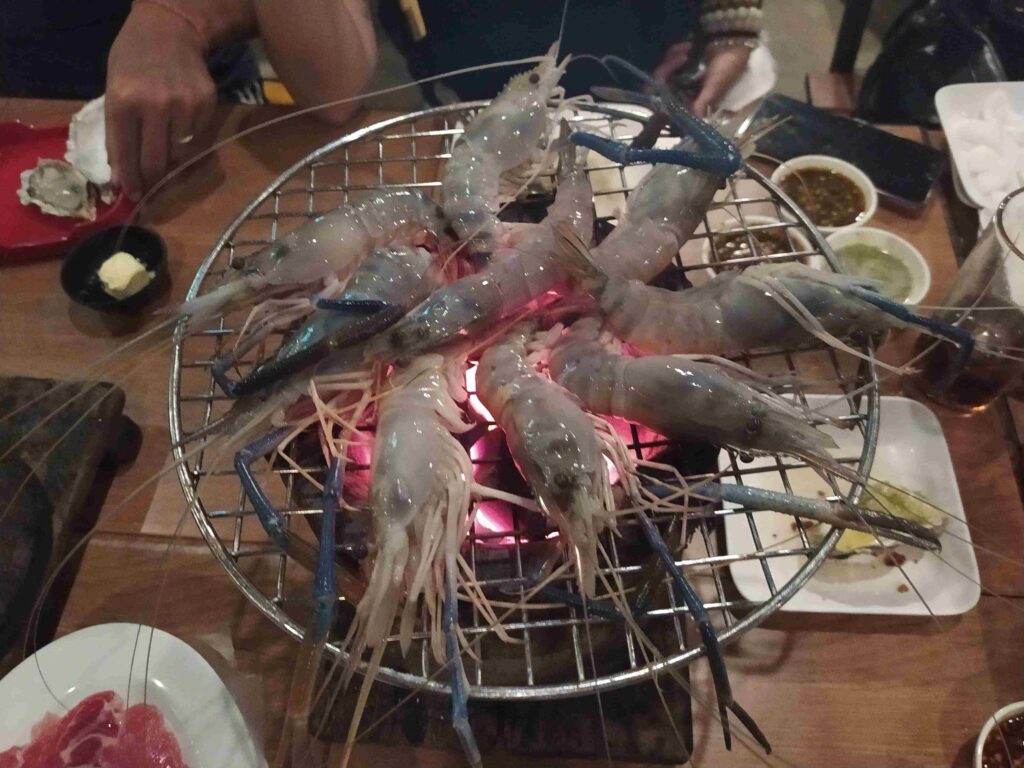 Pot with clear soup
This option costs 30 baht extra
Photo Coming Soon
Getting to Best Beef Bangkok
It is 500m / 7 minute walk from On Nut BTS station
Check out my other posts for Thailand
Check out my other posts for Bangkok