Little Farm Hug Restaurant ลิตเติ้ล​ ฟาร์มฮัก – Sakon Nakhon – Thailand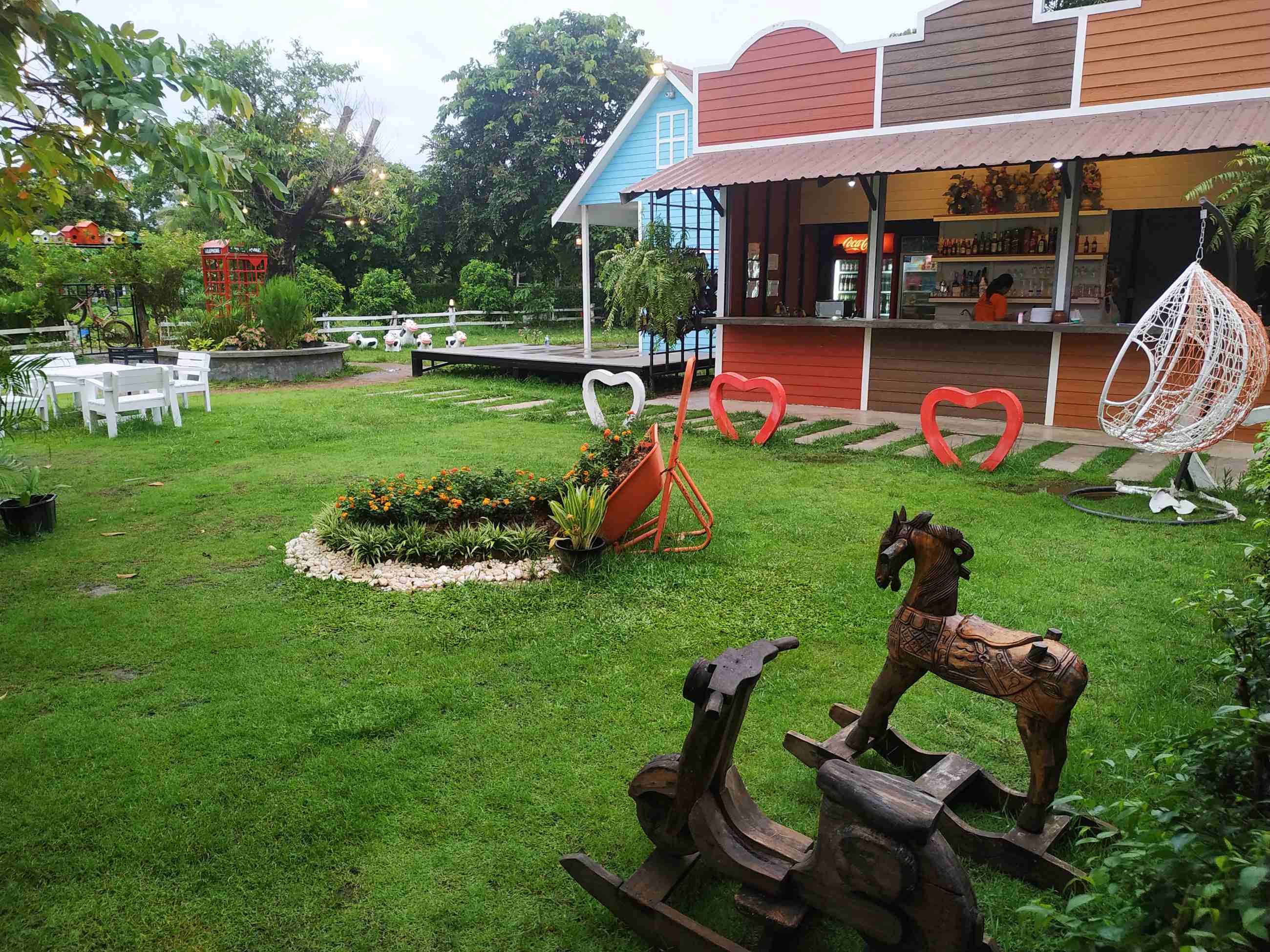 Upon arriving to Sakon Nakhon on our 4 day Issan trip. We drove past Little Farm Hug restaurant and instantly felt we wanted to eat there! I am so glad we did as for me, Little Farm Hug was the best food & service we had in the entire time of the 4-day trip.
Our glasses were constantly topped up and the food came out extremely fast with no compromise on taste or wow factor!
I rarely tip. On this occasion, it was worth a 100 baht to the kitchen and 100 baht to the waiters.
I have never seen prawns served with fruit salad before but I wasn't going to let that stop me. It was actually quite nice as after finished eating all the savoury choices to have a super fresh and juicy healthy dessert which finished the meal off perfectly.
The Food
The Venue
Little Farm Hug is such a cute farm-themed venue with plenty of outdoor and undercover tables. Would make a great venue for a birthday or a special occasion. Their bathrooms were clean and had no bad smells which are always nice too.
Find them on Facebook

Getting To Little Farm Hug
If your staying in Sakon Nakhon, This Hotel is walking distance to a street of bars with live music.