Best Nasi Campur – Yulia's Kitchen – Kuta – Bali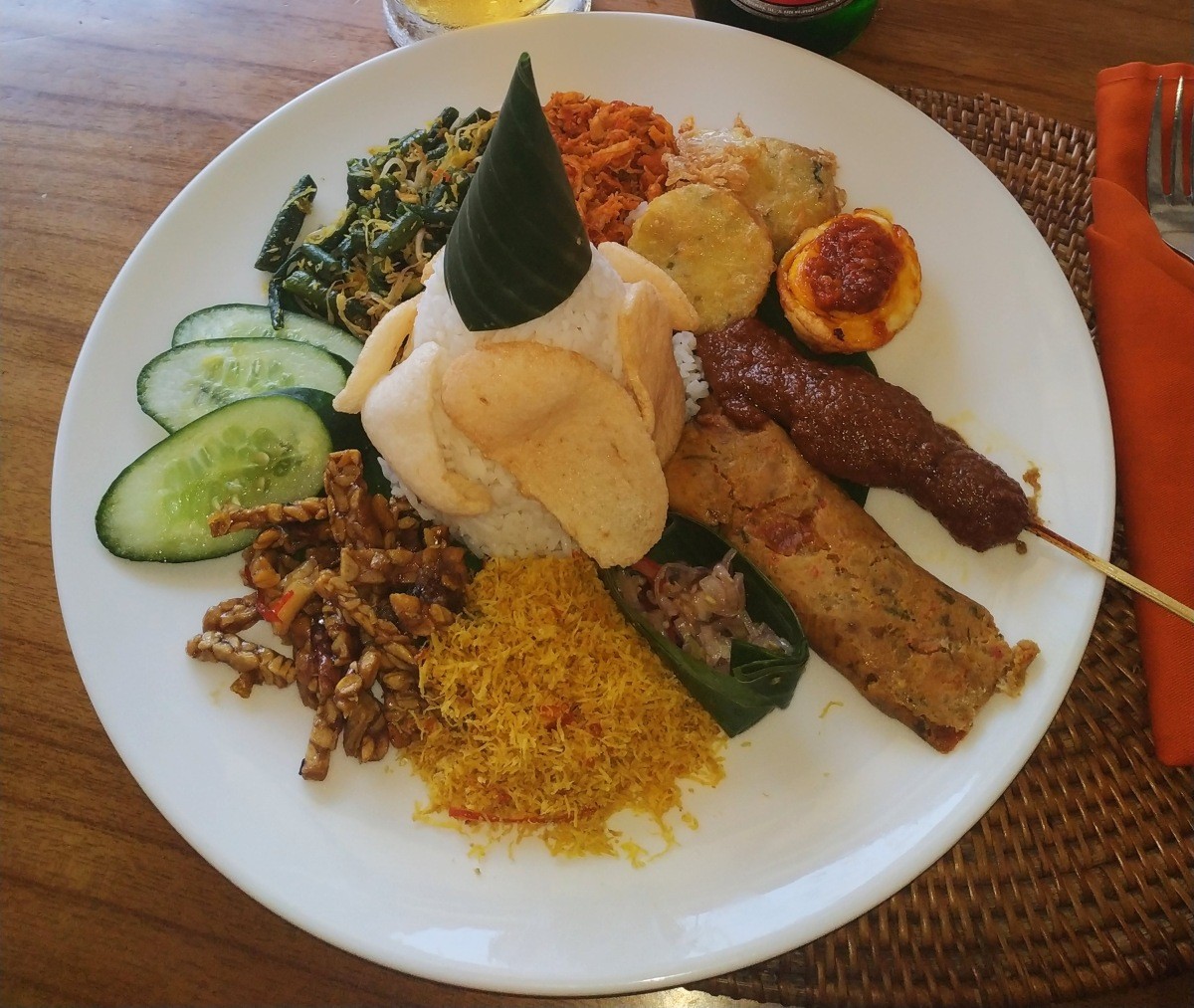 Every time I get to Bali ill generally stay in Kuta the first few nights to be close to the nightlife. The first place I will stop after dropping my bags at the hotel is Yulia's Kitchen for the best Nasi Campur in Bali.
Indonesians pronounce C as Ch so pronounced Champur
If you think you know of a better one in Bali or SE Asia please do leave a comment as would love to try!
Meaning
Nasi campur literally means mixed rice.
Nasi(rice) campur(mixed)
What is it
As I have found out there is no certain thing nasi campur is going to be. Other than it's going to have white rice. Along with rice, you will have small portions of other dishes which could be fried prawns, eggs, peanuts, all of which meats & vegetables depending on the location and vendor. At a local vendor, I have had just one dish with a prawn cracker.
Origin of Nasi Campur
Nasi campur comes from Indonesia and is commonly found in Malaysia, Singapore, Southern Thailand and Brunei. It is a staple meal for Indonesians
Hotel Available Behind Restaurant
Behind Yulia's Kitchen in Kuta, they have accommodation. We have stayed there once before. Our stay was a little interrupted due to construction at the time but the manager was very accommodating I wouldn't hesitate to stay here again.
Click to view prices of Yulias Inn
I have tried nasi campur in many places desperately trying to find a better one as I love it that much. Drop a comment below if you think you know a better one!
Look At The Restaurant
Getting There