Coffee shops in Thailand that will make your jaw drop!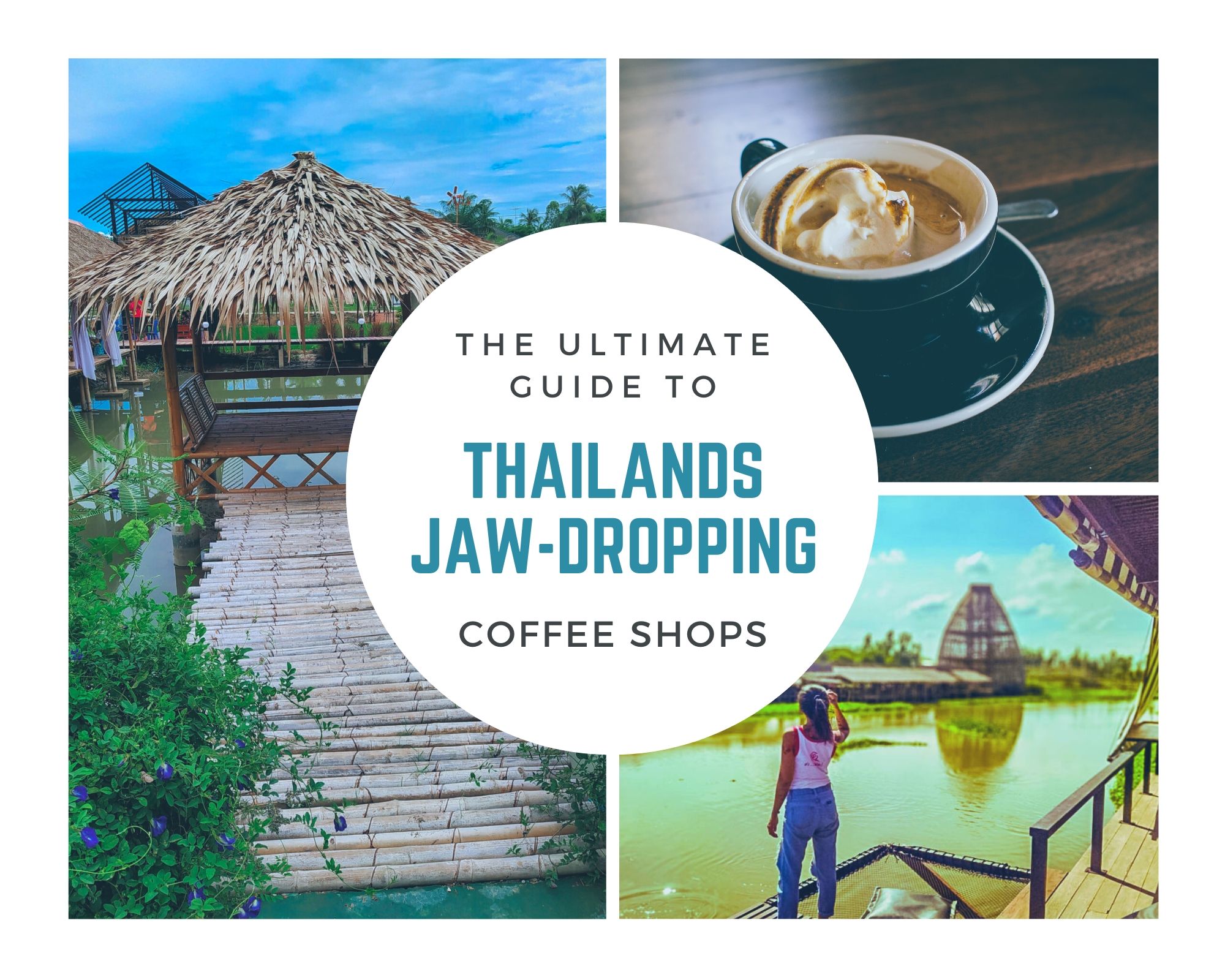 As a tourist, I never realised how many amazing coffee shops there are scattered around Thailand. Now that I am living half the year here I find my family members on their days of love to go to visit the jaw-dropping ones. We are obsessed with driving all over Thailand & our friends can never keep up what province we are in.
This page will be an index of all of the posts. I will update this post after going to a new one so be sure to check back.
If you know of a good one I have missed please comment below!
Southern Cross Cafe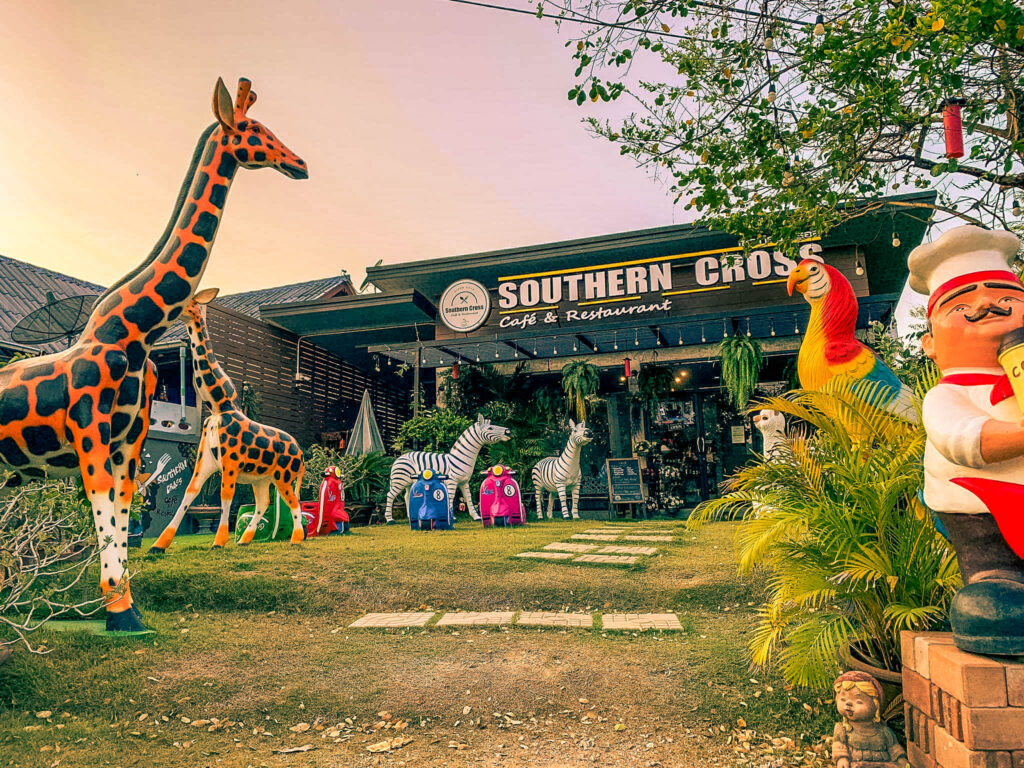 At Southern Cross, as you walk in you are greeted by the petting zoo of statue animals. Although the food is what makes this place stand out. Almost everything is made to order there and the best flavours of International and Thai cuisine can be tasted here.
I have almost made it through there whole menu you can read about it here

Moai Coffee ร้านกาแฟ โมอาย คอฟฟี่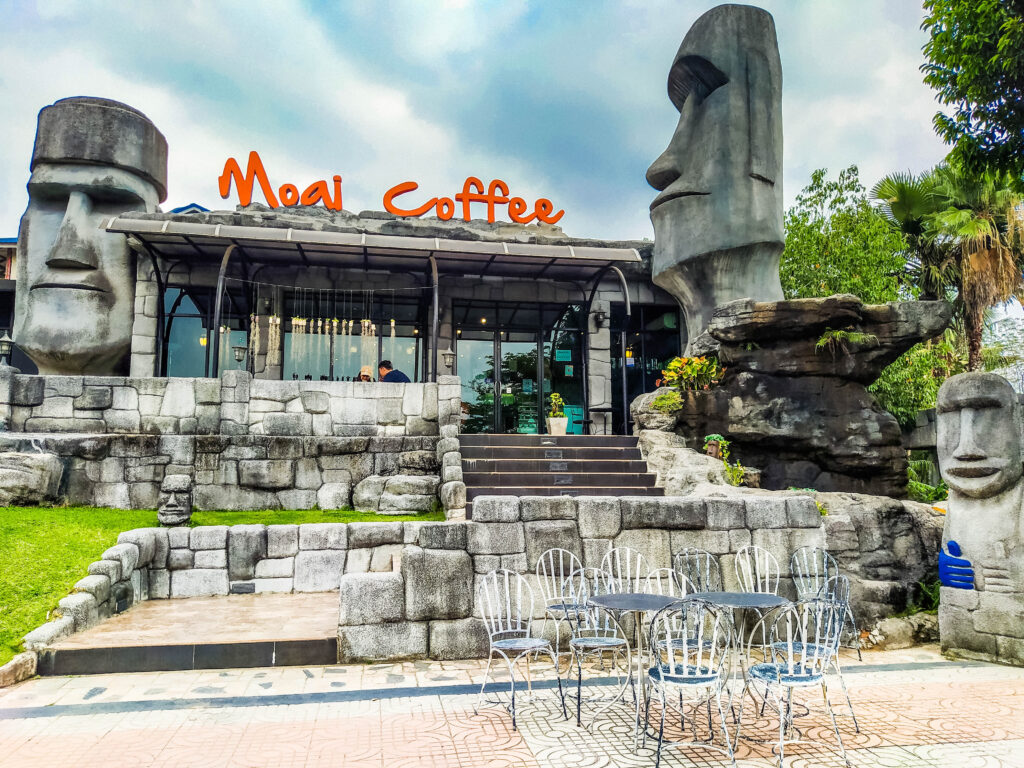 Escape from Thailand to the Easter Islands for just long enough to take some photos. We saw this place on the drive camping in Suan Phung and stopped on the way home. I would not go out of my way to visit here but if it is on your way to where you are going definitely stop through.
If you want to see more pictures I from our visit CHECK THEM OUT HERE

House 1,000 wood Cafe & Farm – บ้าน ๑,๐๐๐ ไม้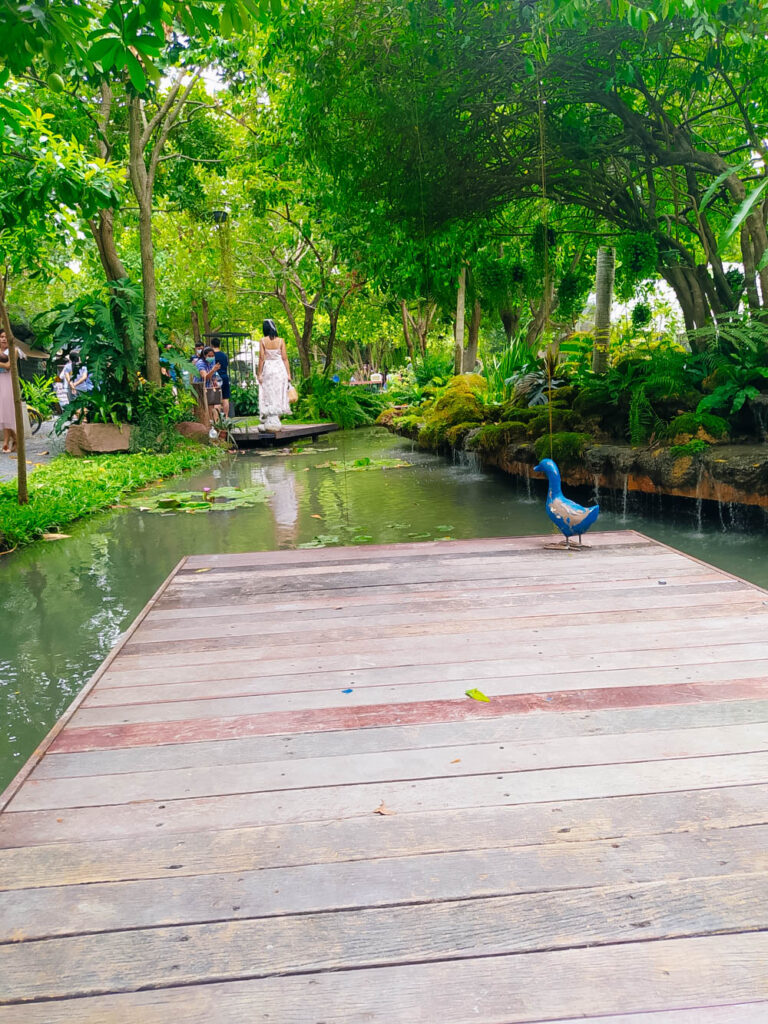 Alongside the Bang Toei river is the great cafe and small farm. It has some fun free activities for the kids like getting water from the well, sandpits and has never-ending beautiful photo spots. If you are traveling from Bangkok to Ayutthaya or vice versa this would make a perfect stop for a bit of chill time.
If you would like to see my full post click here

Baanna Cafe – บ้านนากาแฟ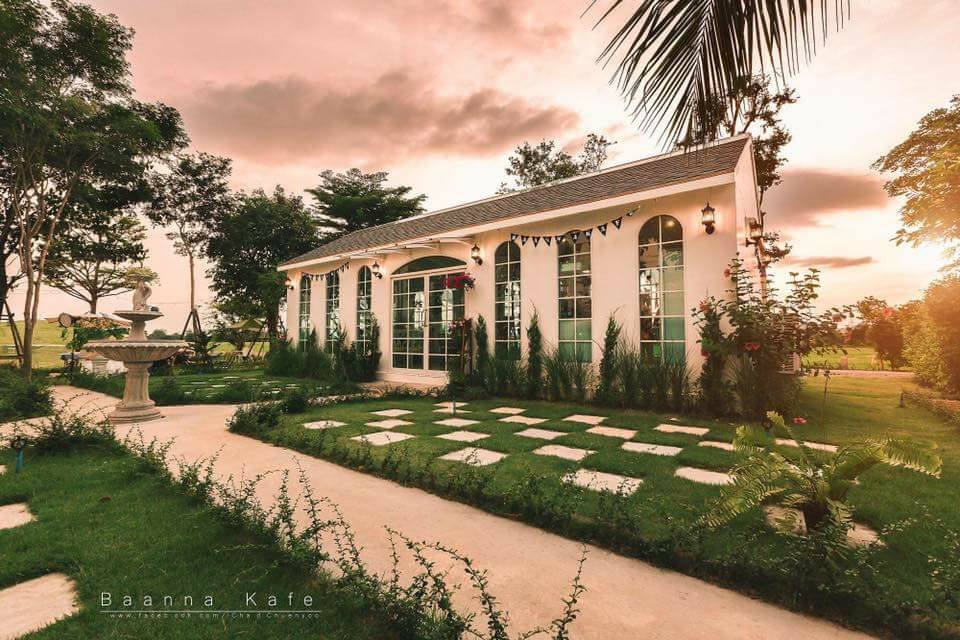 Baanna Kafe is in a beautiful location on a large rice field with a backdrop of mountains. There is an endless photo opportunity for a great photo and there is a resident Great Dane who is ever so friendly.
Our previous post on Baanna Kafe is here

Na Krung Kao – นากรุงเก่า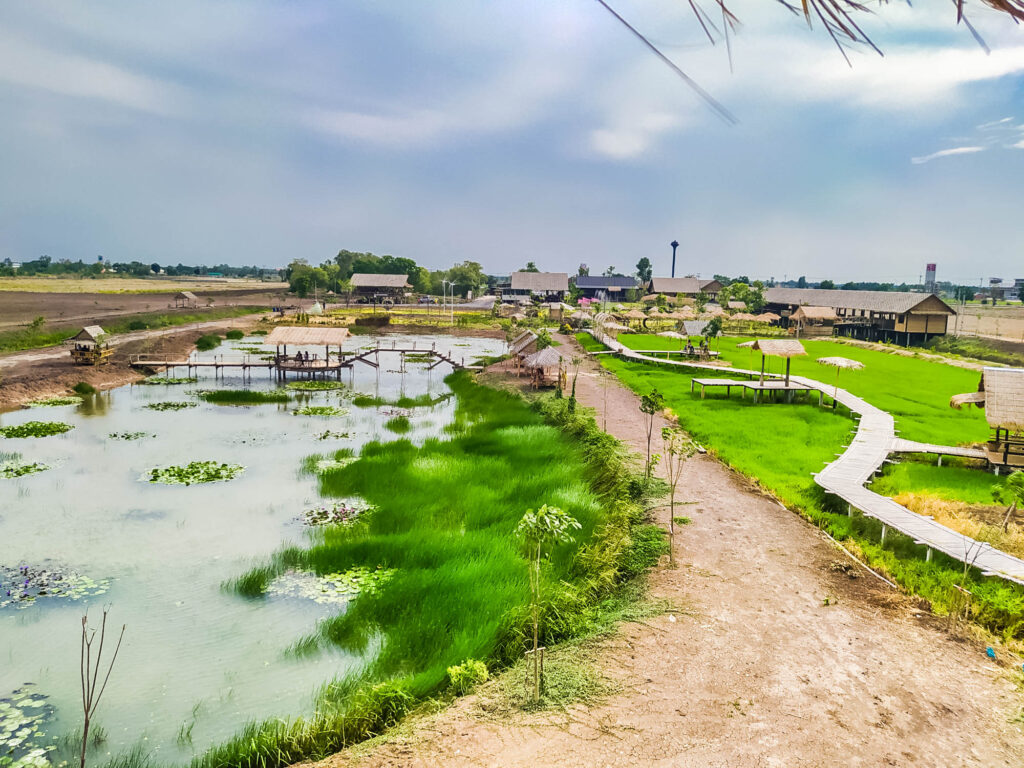 Na Krung Kao would have to be the biggest coffee shop/ restaurant we have been to in Thailand. The grounds have been designed over many rice fields to truly leave people wowed! If you were traveling from Bangkok to Ayutthaya this would be a great choice to stop by for a look!
If you would like to read more about Na Krung Kao I have a post here all about it

Menna มีนา cafe' Kanchanaburi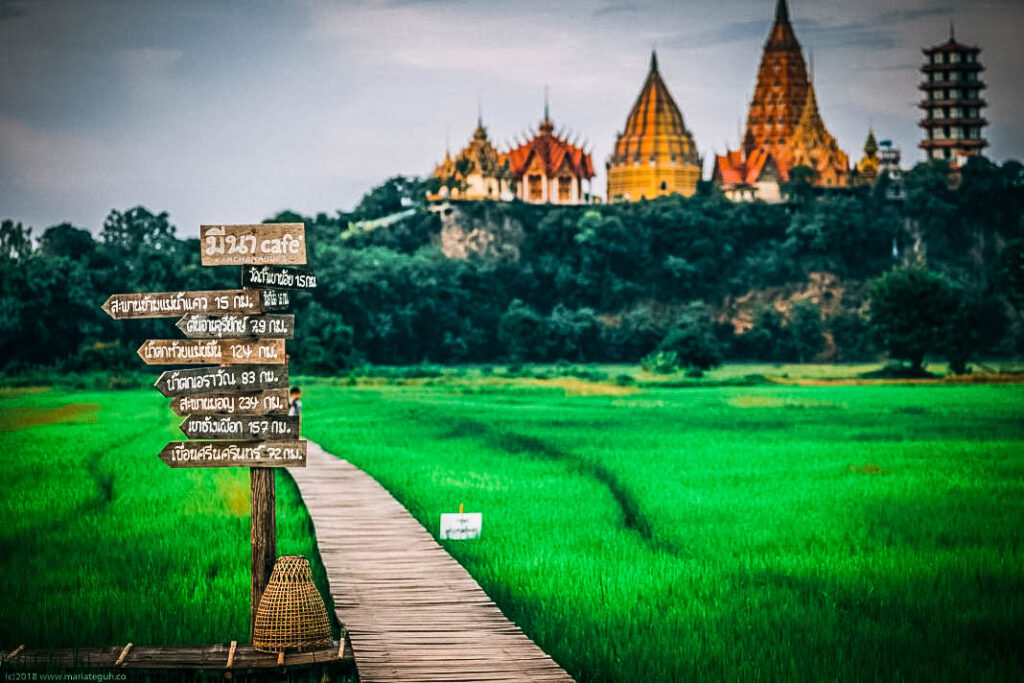 Thai people love to do a day trip to Wat Tham Suea. Followed by a stop to the famous noodle cafe and Menna Cafe. It is a beautiful site located in Kanchanaburi overlooking a rice field and you can see the temple at the top of the mountain. I recommend you do all 3. But this post all about coffee shops so you will have to read about on the link below
You can read about this day trip here.

Ma Ha Cafe Boon – มา-หา กาแฟบุญ วัดหุบกระทิง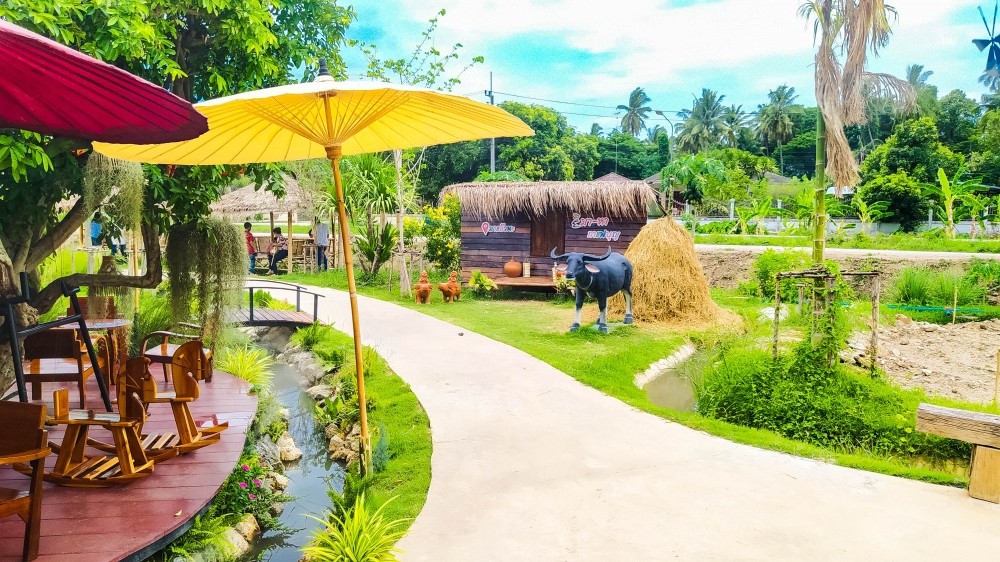 Ma Ha Cafe Boon is a great project that was started by the local temple. The head monk had a vision of empty land to be transformed into a paradise that benefits their community as well as teaches farming techniques and the way of Buddhism. That's right all the profit goes back into increasing this project and supporting the locals.
You can read the full story here and check out more pictures of Ma Ha Cafe Boon – มา-หา กาแฟบุญ วัดหุบกระทิง

Tara Coffee ธาราคอฟฟี่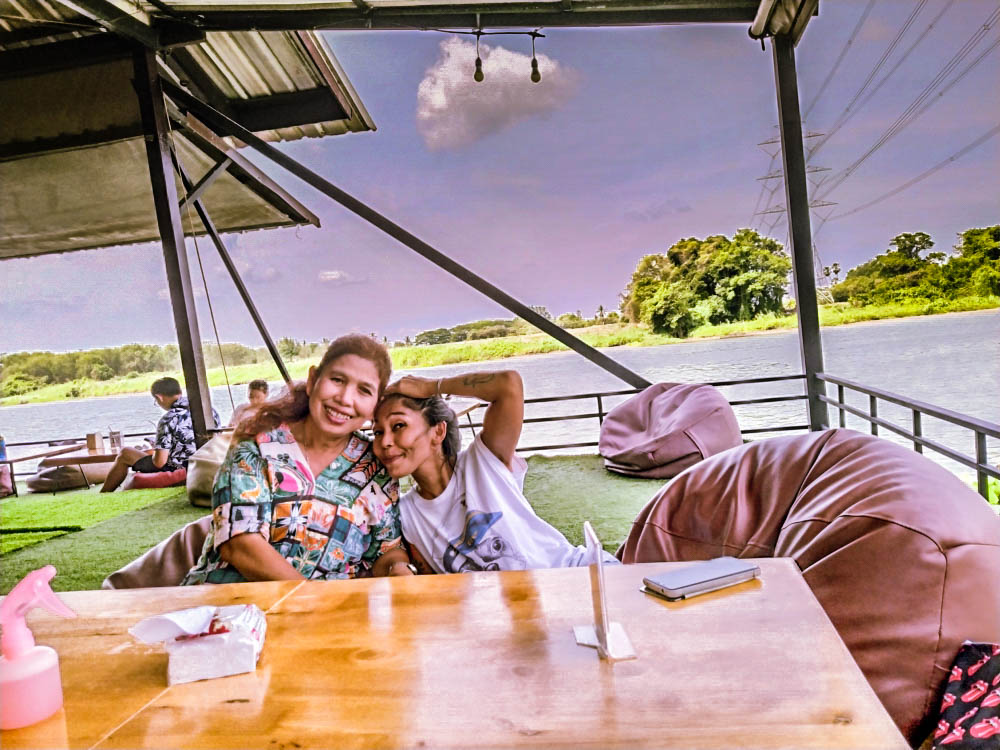 Tara coffee has a relaxing vibe to it with bean bags to chill on next to the Mae Klong river. Their menu is all presented with love. They truly give 110% in the presentation of food.
Check out my previous post on Tara Coffee here!

Rain Tree Coffee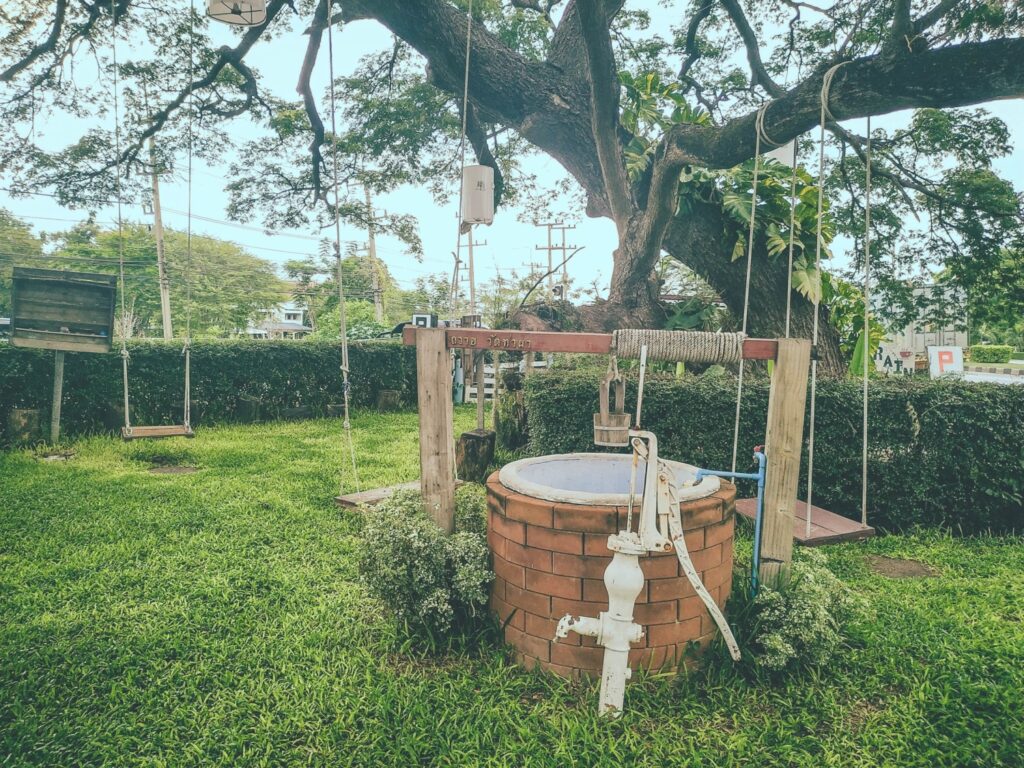 Rain Tree Coffee Shop was one of the first themed coffee shops I visited outside of Bangkok. I really enjoy walking around there garden and looking at everything. You can combine a trip here with the unique77 as they are next door to each other
You can see my previous post here definitely worth a look
Unique 77 Cafe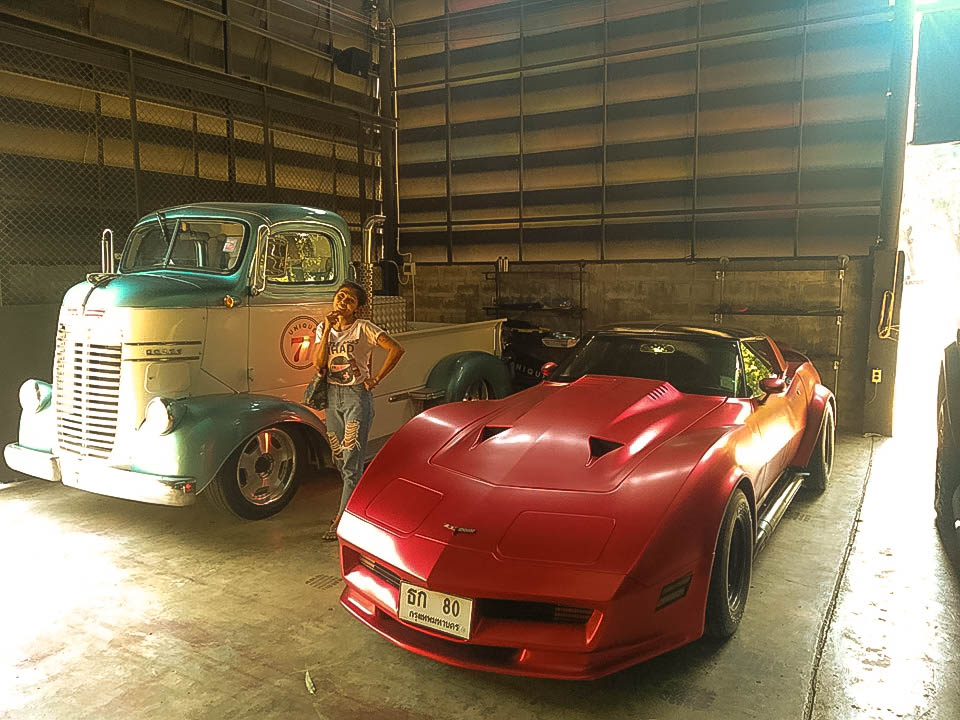 If you are a car enthusiast Unique 77 is the place for you to go. The owner has a private collection of ever-changing cars you can go and drool over. Located next to Rain Tree Coffee why not just do both?
Check my earlier post about Unique 77 and see more cars!

Cafe Chedi – คาเฟ่-เจดีย์ – Suphan Buri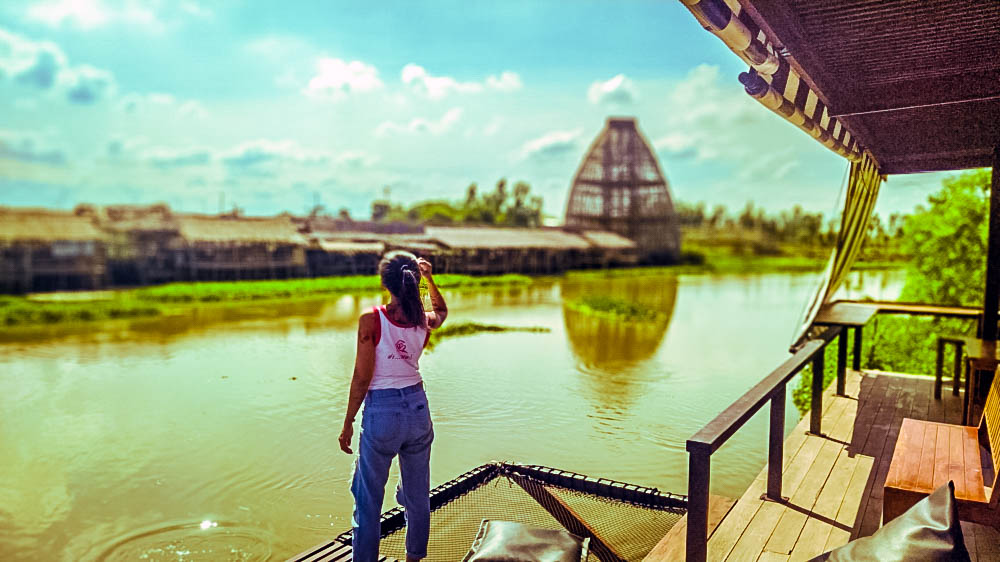 Cafe Chedi คาเฟ่-เจดีย์. It is located along the Song Phi Nong river overlooking the Sapan Khong Floating Market. If your feeling adventurous, They have hammock style nets to chill in overhanging the river.
Check out my full post on Cafe Chedi here!

Pin Fah Farm – ปิ่นฟ้าฟาร์ม -Pathum Thani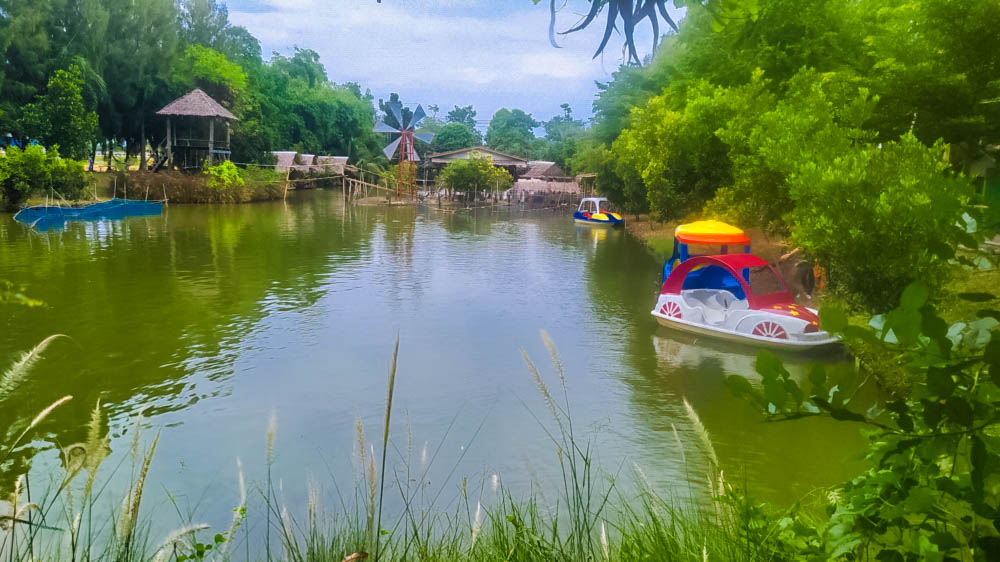 On the border of Ayutthaya district is this great farm where you can enjoy the surroundings of nature with some activities for the kids. The food is cheap, There is a petting zoo, paddle boats and can also feed the fish! Enough to keep everyone entertained.
Read more about pin far farm by clicking here