Vintage Luxury Yacht Hotel -Myanmar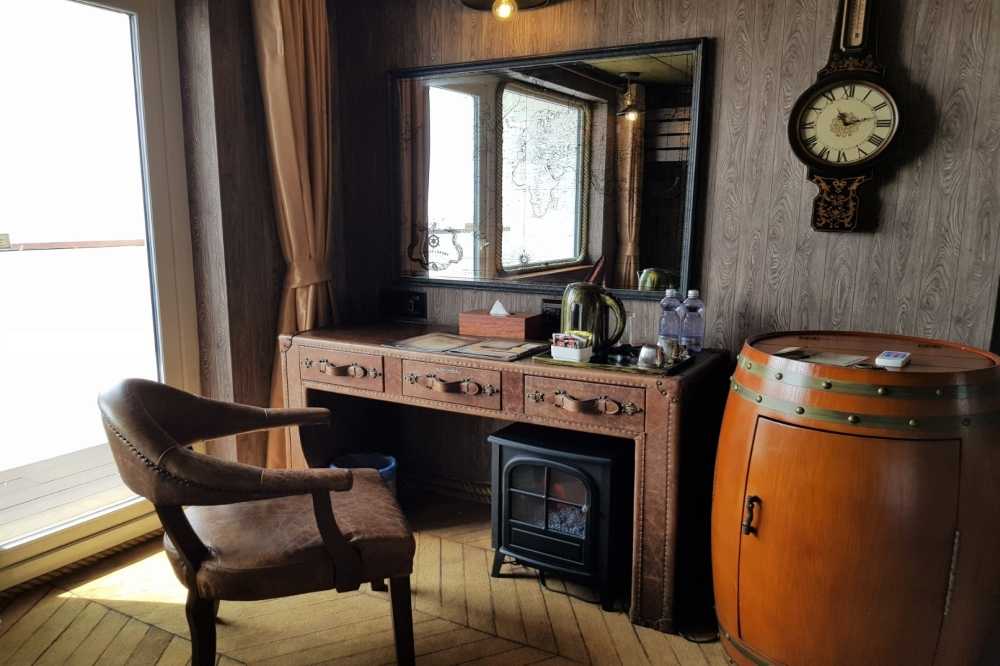 If your looking for a change from standard hotel or a romantic night in this may be the hotel for you. It would of been the perfect romantic night in for me if Luna took her correct passport with her to the airport! Oh well I enjoyed the luxury boat anyways. She arrived the next day missing out.
Close By
There is not really anything around walking distance and is quite far from anything other than ship next door (which has a bar and restaurant ) and there is a restaurants on shore, As well as one at the top of the ship. At night have to pay 300 kyat to drive up to ship some kind of port tax which only they tried to collect at night time which I didn't pay but think really was meant to then realizing later I argued over 30 cents not dollars.
Friendly Staff
All the staff where really friendly and very hospitable especially in the dining room for my breakfast. I did order room service for dinner which was ok but it took over an hour to arrive so was starving by the time it arrived.
Unfair Advertisement
They had advertised in hotel room brochure , stay an extra night for 49,000 per night. When I inquired about it wanting to take up on the offer was told only available to local people not foreigner. I hate the 2 standard pricing policy. For this i didn't stay another night.
Massage
I did treat myself to a massage whilst aboard, to release some tension for my long flight. It was perfect for me, Super strong and firm. I normally have to ask for more firm but this was perfect. For this I tipped which I rarely do and really wanted another one but just not enough time
Price
Take A Look Around!
Location