Bali Paradise Hotel Boutique Resort – Lovina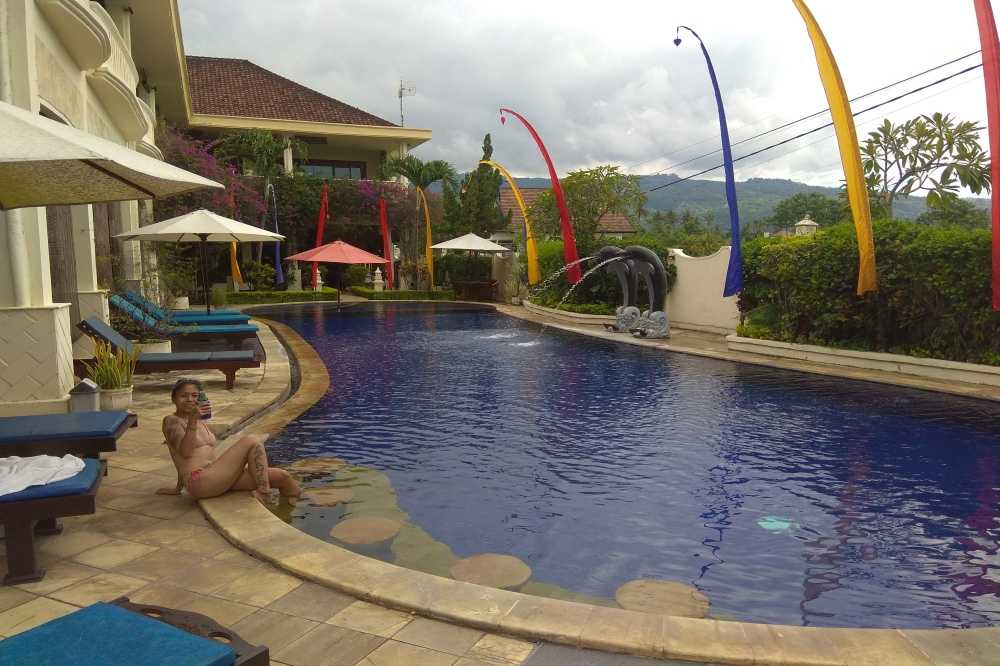 Bali Paradise is one of my all-time favourite hotels. I believe it consists of only 8 rooms which all come with either a distant sea view or a rice field view. All the rooms are so large with massive bathrooms.
I love the concept of this boutique hotel and would make a perfect retreat to book the entire resort if you have a large group. To me, the feeling of staying here is you are not in a hotel but staying at a friends house. There is a ping pong table as well as a pool table for some entertainment or a library for people who just want to relax with a book. They have a warm little bar which on the many occasions I have been here has been a private bar as there is no one else there.
The Chef
Then the chef who was there takes such pride in his food personally coming out to check the main courses were ok & to our liking. We often come to say here when we just want to get away from the new Bali that is so busy and hustle and bustle. To the dreamy Lovina where time feels like it slows down to a snail's pace.
Your gonna want transport
I do recommend hiring a scooter or bicycle here if you want to explore Lovina at all as the location is a 2-minute walk to the black beach( sand is black) but down some narrow side streets to get back to the main road (about 5-8 mins) which may be daunting to some people with dogs and pets running around. The dogs generally bark more after dark if you are walking past. Don't let this put you off staying in paradise though.
Dolphin Cruise
Reception is able to organize tickets for the dolphin watching cruise after asking around after the price was about the same as street vendors. Its a super early morning but really worth it.
How do I get to Lovina?
How to get to Lovina. Your best choice would be to hire Yogi to take you. There are some public buses if you are on a tight budget or plenty of time to spare but there are some amazing stops along the way which a bus won't stop at. I have never caught the bus and don't plan on it so while your waiting for it get on google 🙂
Price
Location