Heaven@4Hotel – Nana Bangkok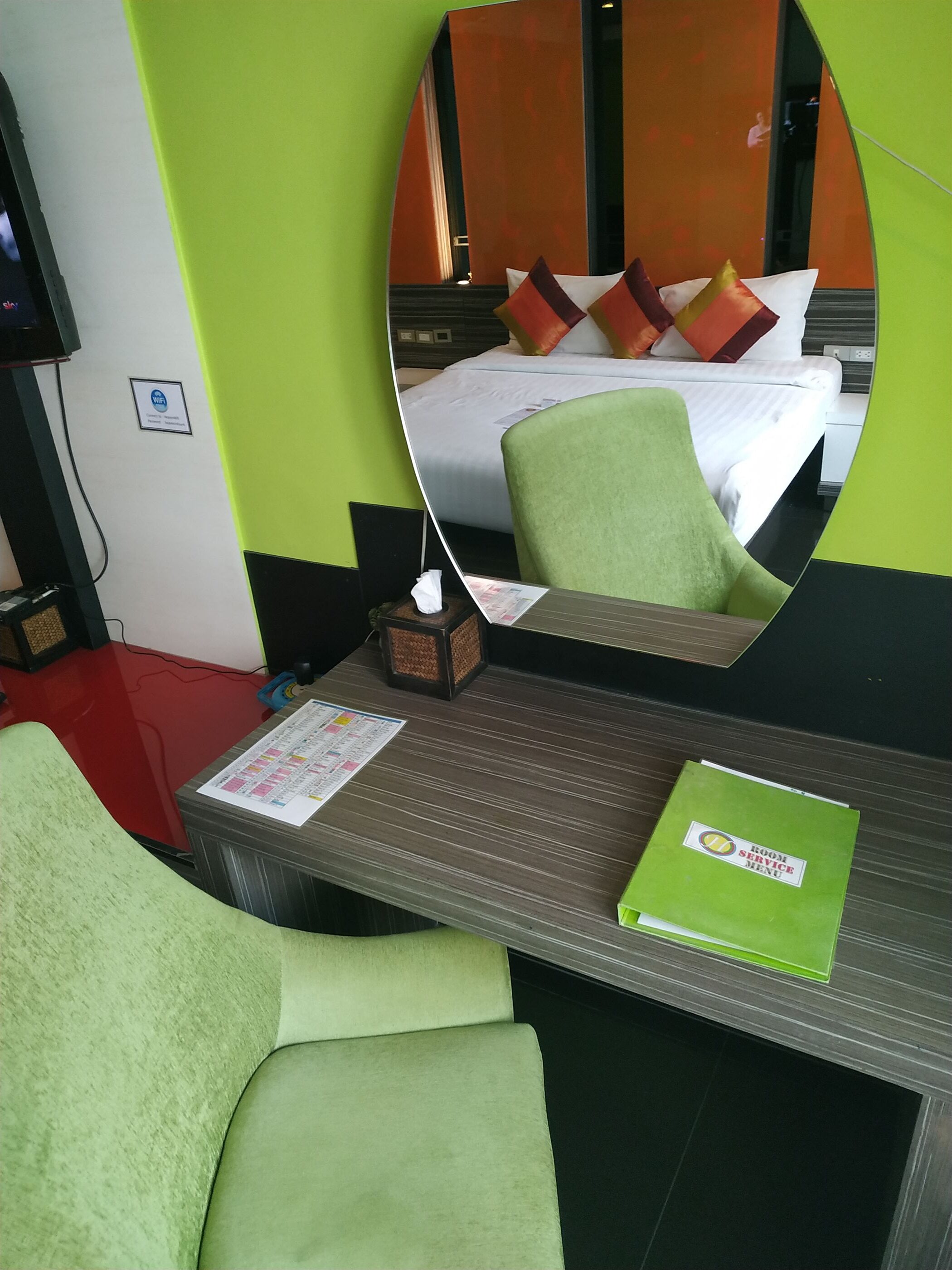 Heaven@4 is on Sukhumvit Soi 4 aka Nana Plaza which is the heart of the red light district in Bangkok. There are many great bars in walking distance that have live music and there is one nightclub on Soi 4 called EQ. Just a few minute's walk to Nana Plaza "the adult's playground". You can find more on this in my post, Bangkok Nightlife Guide (coming soon)
Extra Persons
This hotel has a strict policy of only 2 people per room, or have to pay 700 baht per additional person. We had an issue even having friends (another couple) come to our room just for a few drinks before we went out, they said nothing though when we drank 2 bottles of whiskey and soda water from the 7-11 at the bar.
Price
Rooms
We booked 2 junior suites, but my room was upgraded to the Executive Suite which is there most expensive room. Both rooms had totally different features and are definitely designed for a range of activities one could only imagine in the red light district.

The main differences where the executive suite has a spa bath which would fit 2 smaller people along with 2 sofas the 3 seater in a water resistant washable fabric (hmmn wonder why).The spa did fit One fat white man and a petite asian lady, yes Luna 🙂 in the same time but most the water ended up on the floor and it was a tight squeeze. Where the junior suite had no spa but a massive raised cushioned play area in a seedy red colour. Now I know why they charge 700 baht extra per person you could fit 10 people in here, this is on top of a queen bed. Ill leave the rest to your imagination or planning .
There is also signage in room and elevator about damage to there urrrm sheets as will incur replacement charges. Maybe if she is grumpy *wink wink* don't bring her here.
Room Executive Suite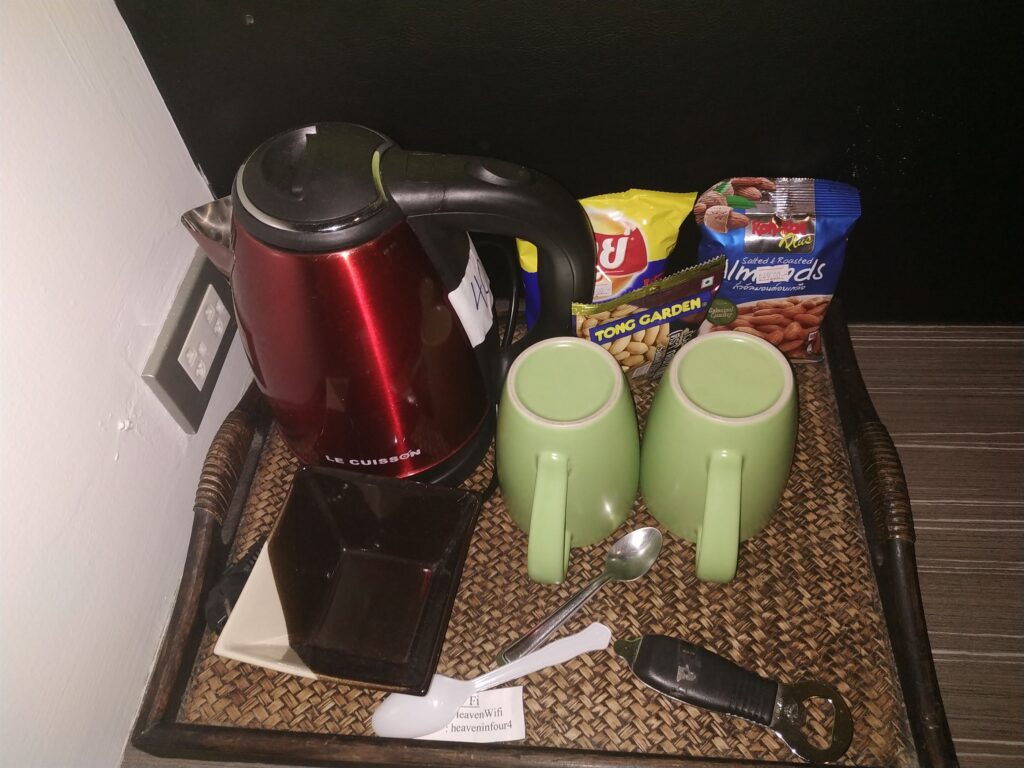 Junior Suite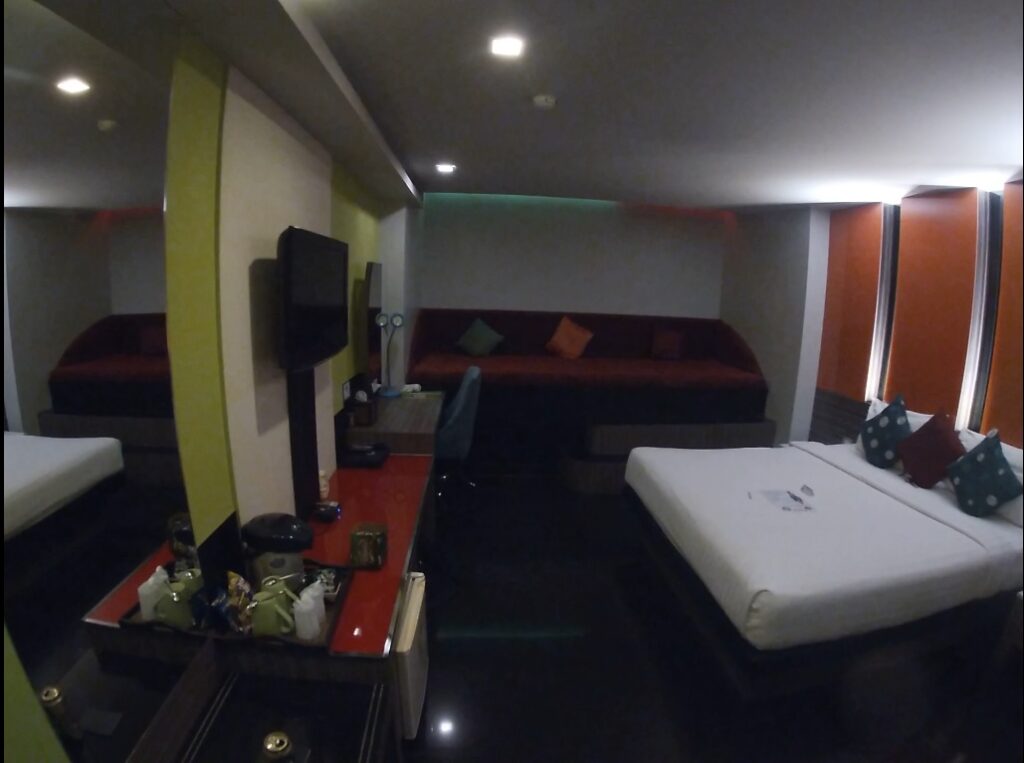 Video walk through
If you want more videos all we ask is you subscribe to our YouTube channel, Thanks 🙂
Location