Bagan King Hotel – Burma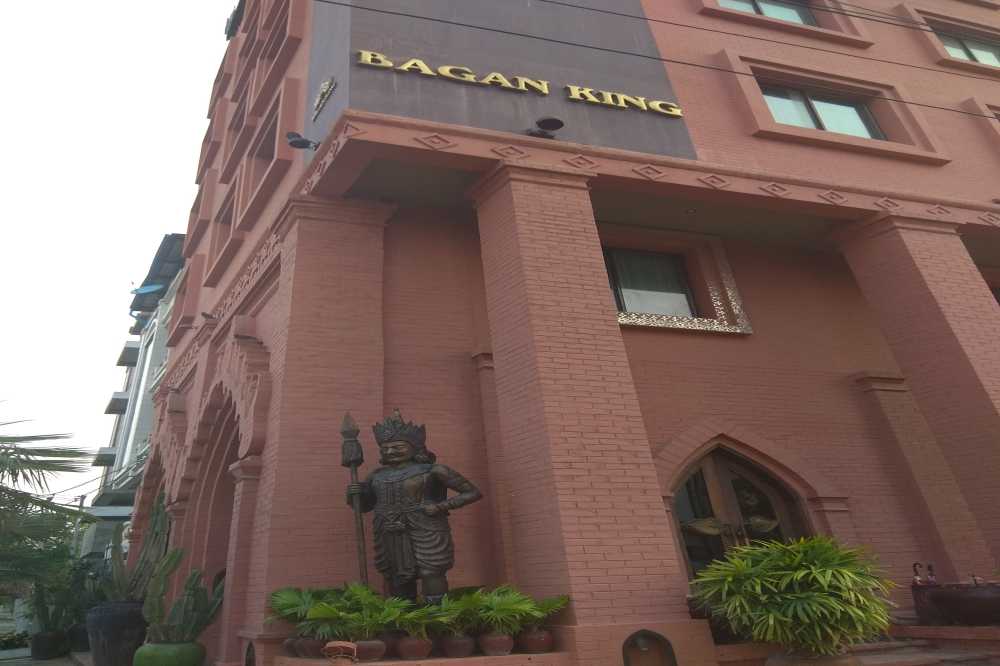 The Bagan king was the quirkiest hotel I could find in Mandalay. The location was fairly good with a number of restaurants and bars (not like a western bar) located close by. There was a mini-mart just across the road which stocked most of the things we needed. The buffet breakfast was good and the view from their rooftop restaurant was amazing with a great view of the city. The decor of the restaurant is also something to note with painted ceilings and Burma dolls lining the wall (with some unique ones for sale) If you're into unusual hotels like me when in Mandalay Bagan King is where you should stay.
Transport
In Mandalay, there was touts out the front of the Bagan King Hotel, who we booked with for the journey the next day. Their prices were reasonable for around A$30 for the day to go see temples and more temples.
Price Per Night
Superior Room
Front & Foyer
Restaurant
Location