Chom Dao Hotel & Resort – Sakon Nakhon – Thailand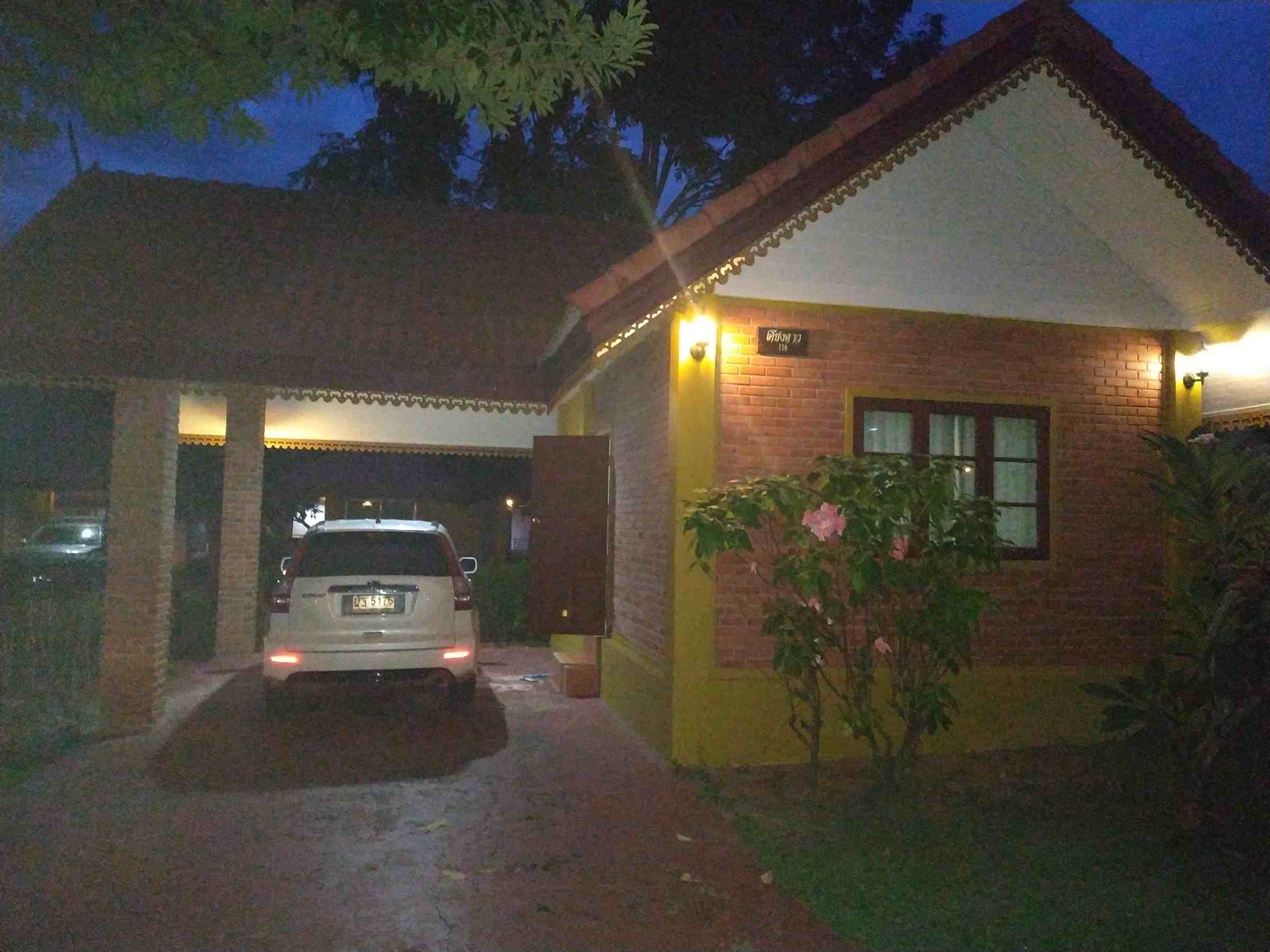 We stayed for 1 night at Chom Dao Hotel & Resort. Arriving late and left early. The rooms where very spacious and everything was clean. We got the 2 last rooms available on Agoda the standard and the bungalow. We rang them and asked the price and was still more expensive than Agoda's pricing so we booked online before arriving.
Can't comment on the food or any of the amenities as was just a brief stop But if your budget allows I would definitely spend the extra 85baht and get the bungalow. They have 24 hour check in.
If your interested to know why we where in this area you can check How a Thai would spend 4 day's in Isan post
Check Price for Chom Dao Hotel & Resort
Just enter your dates to find the lowest price!
Villa King Bed Room
The villa has a nice warm feel to it and it has a private car park at the entrance to the room. The room is stand alone so noise through the walls from your neighbour won't be a problem. The room has a small private outdoor area with tables and chairs. The air conditioner worked well and the shower had hot water. The toilet had some discolouration to the seat and bowl but overall looked clean. Overall for a price tag of 425 baht (A$20) you will be happy here if in the area. I would recommend this room over the standard room just for the better ambience of the room.
Standard Twin Room
The standard room was like an apartment building. About 3 story's high with stairs only and about 10 rooms per floor from memory.
We got a room on the bottom floor which was super spacious and clean but a little dated. Although for the price tag of 340 baht (A$16) per night you really can't complain.
Overall
If I was in this area again I would definitely stay Chom Dao Hotel & Resort again. I would opt for the Villa if was available as you will feel a lot cozier & the private car park makes it super convenient.
Getting There