Bali Bird Park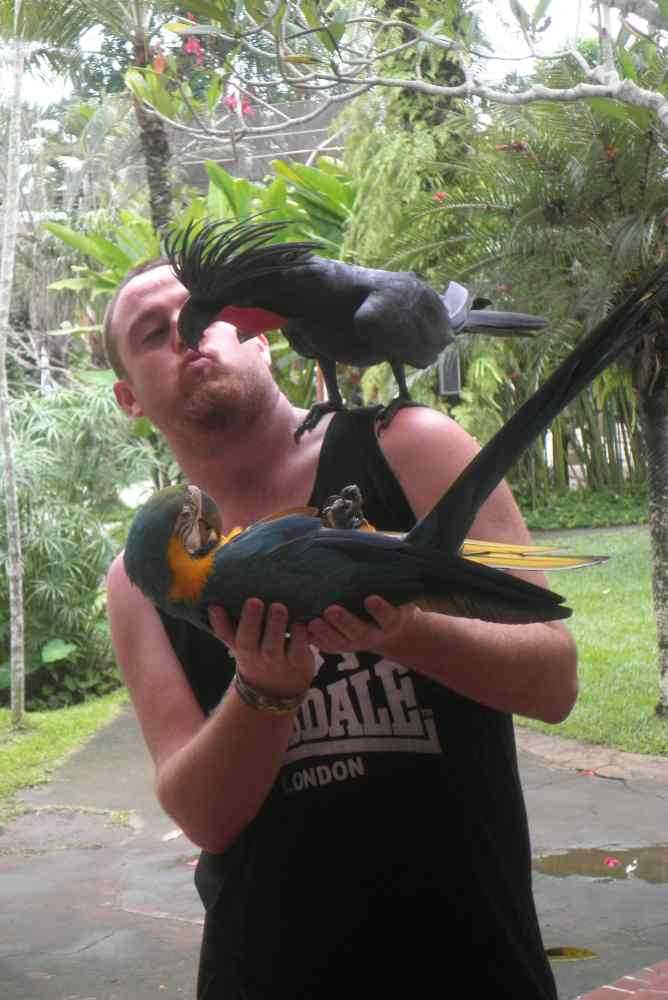 Did you ever dream of holding an exotic bird, maybe a macaw or a black palm cockatoo? Well, here at Bali Bird Park you can! You can even have an eagle grab some meat off you head if your the lucky one that gets picked at the show. Plan ahead and don't miss the free flight or meet the bird stars shows!
Professional photos are taken throughout the park and the option to purchase all on CD or Print at the exit of the park is available. They will also take photos for you on your camera if you ask them nicely.
Schedule
Cheapest Ticket for Bali Bird Park
Pre-booking tickets at one of these partners is generally cheaper than at the gate. To check the prices the
official partners are, Voyagin or Klook (direct link to prices)
*Don't book ticket labelled "domestic" unless having Indonesian Id card*
I recommend you check both sellers as they sometimes offer discounts!
For Voyagin look for the blue + sign under "see options" on the right-hand side sometimes they have coupons!
*TIP* The bird park admission includes the Bali reptile park next door. They don't tell you so don't throw out your ticket 2 parks for the price of one!
Photo Opportunities at Bali Bird Park
Some of the birds you can expect to see at Baki Bird Park
Getting There
The best option would be to include it in a part of a day trip. For this, I recommend Yogi and his crew.
You can catch a taxi there but it is difficult to get one back and the original taxi will probably insist on waiting for you. The cost really is not cheaper from Kuta than just hiring Yogi for a day.
Or if you are driving you can get directions below