Arriving in Bali Airport – no stress guide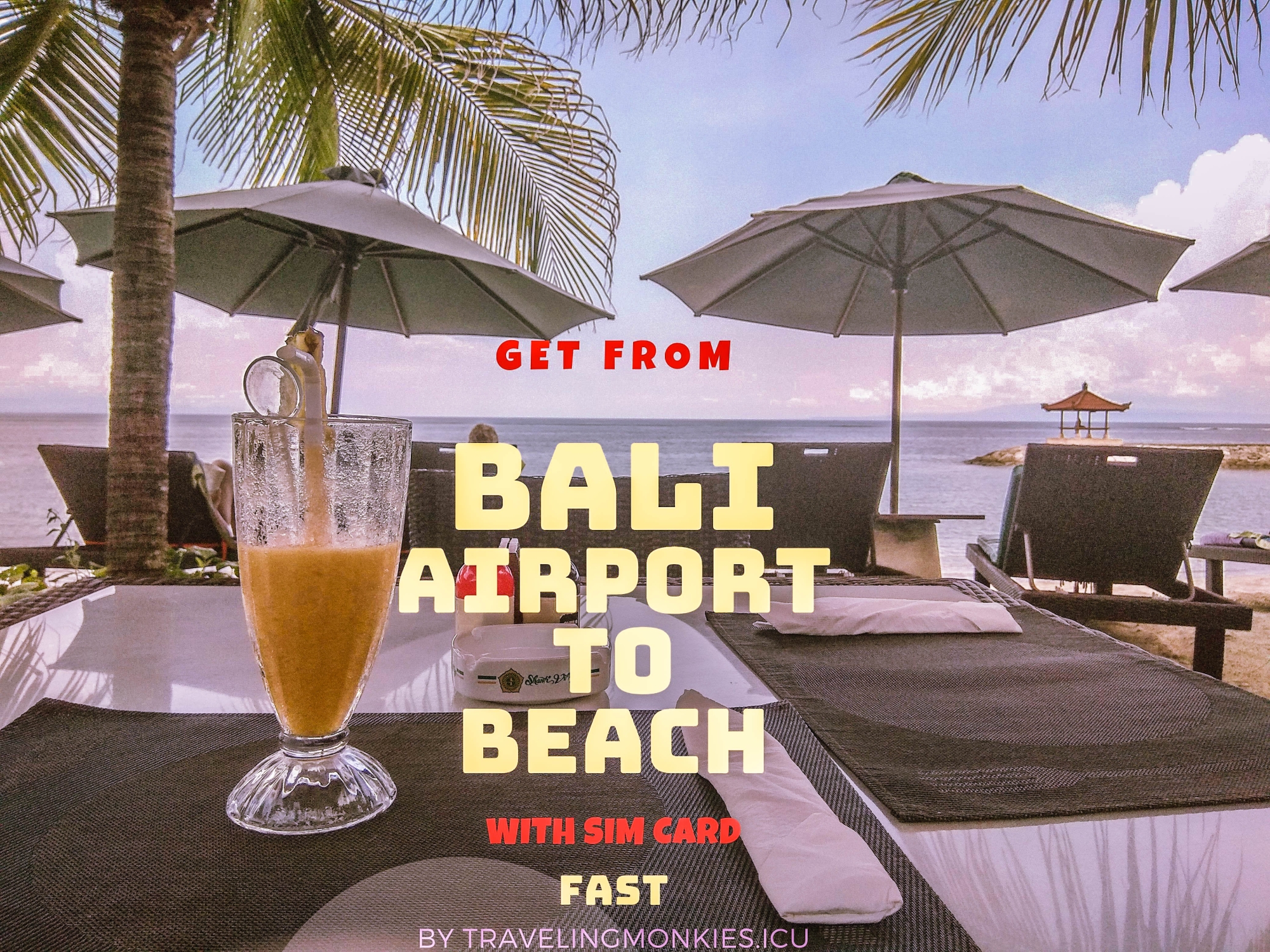 If Bali is your 1st overseas journey, or even 1st time to Asia. Here is a guide to ease the culture shock after getting of the plane. A local Bali Sim Card to avoid roaming charges can be waiting for you before you leave the airport for as little as $10
This is my standard process I do each time. It can be especially stressful if you never been to Asia before having people approaching you and offered 100's of taxi rides with stupid prices (which may seem reasonable to you compared to home but really 10x more).
Before arriving to Bali
Minimum 24 hours before I get there I like to pre-order my sim card(s) and pre-book my journey from the airport. Now there is no issue getting a taxi from the airport, I just grew tiered of the bartering and the "lots of traffic today price more expensive" story. To be honest the prices are about the same if you get real price but if your new to Bali or just want a stress free option the best way to get real price is pre-book. Again sim cards are available at inflated prices at the airport. You will find them at vendors on the street also but may not get a honest price. Recharging once have a sim card is a simpler process. Trust me I have been there and been scammed all before.
Fast Track and VIP Service Assistance
You can hire someone to take care of immigration and have VIP treatment. It's a great way to start your holiday and avoid the line at immigration. To book this for as little as $45AUD or $30 USD p.p check it out here.
They also offer the VIP service for flight transfers International to Domestic, International to International helping you with immigration and your luggage.
Important to note – Infants & children will be charged at the same Adult rate and the price is per person.
How I book Sim Card & Airport Transfers
Take a look at the picture below and determine what zone your hotel is in. This will determine the price in next step
Note – The price does not include the road toll if you take it but dont worry its only 11,000rp = about $1. This will only apply if you are heading south Bali like Nusa Dua and the drive over the ocean is amazing! (4,500RP for motorbike)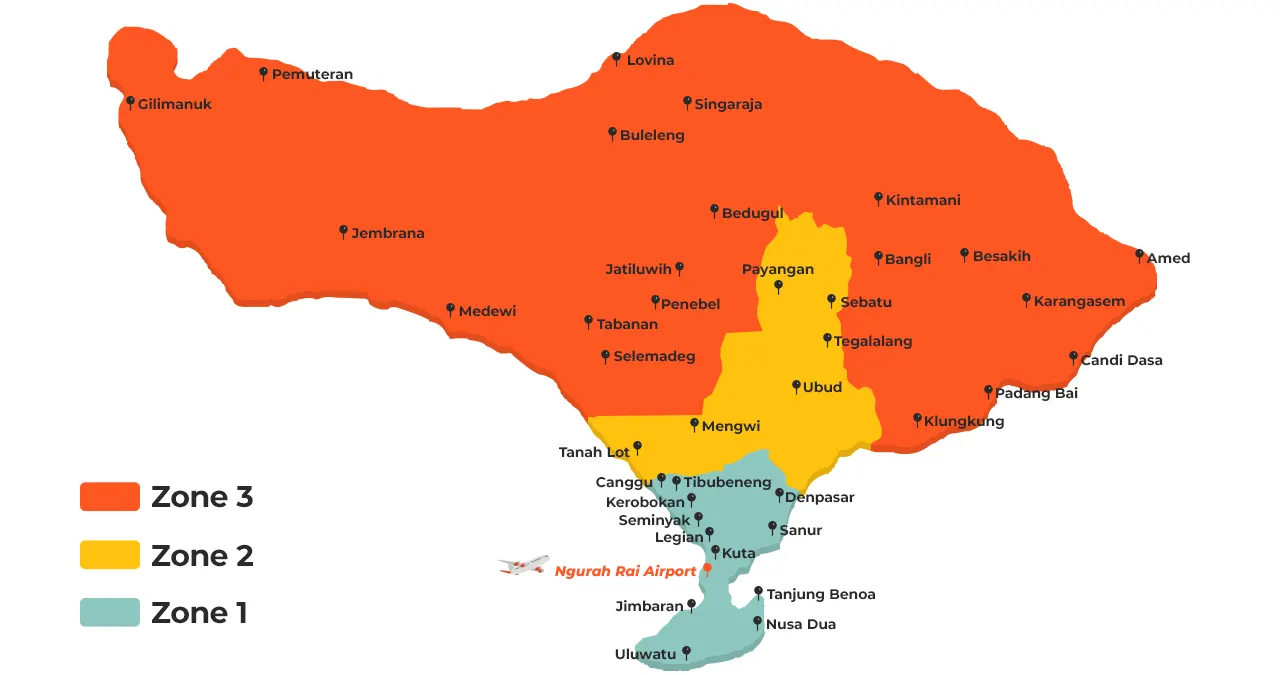 Now click here to open a new window to book the airport transfer.
You can either press the orange button
"select options"
or just scroll down to "Package options"
select your scheduled flight arrival date and the zone you determined from above map.
You will now get the car/van size options to determine what suits you best
Now you can book the Sim card(s) here at the same time but check the book a sim card link below first as if they have a promotion on which sometimes they do the promotional price wont show up if you bundle it with airport transfer from above link. Tricky huh! But if the same just bundle it!
Organising just a Bali Sim card
To book a sim card only and pick up from the same people at Bali airport..
Portable hotspot option (Sim card wifi)
If you want just one for a group of up to 5 persons you can hire a hot spot
but do note this is a daily charge with a max 1.3gb per day for a minimum of 3 days . So good for social media and emails but definitely not enough for watching videos or Youtube. They tend to have a battery life of around 8 hours. Good for when your out and about in between places. Just make sure you connect to wifi at the Hotel and Restaurants. Also check your Auto Updates are switched off on all your phones. You will also have to return the hotspot when leaving to get your deposit back. *TIP* If you have a power bank you can charge it on the go so it will last over 8 hours.
How to recharge after the data runs out
The sim card can be recharged many places. Look for the words " Jual Pulsa" or just "Pulsa" which means Buy(Jual) phone credit(Pulsa)
You will see these words everywhere now you know what they mean.
When arrive at Bali airport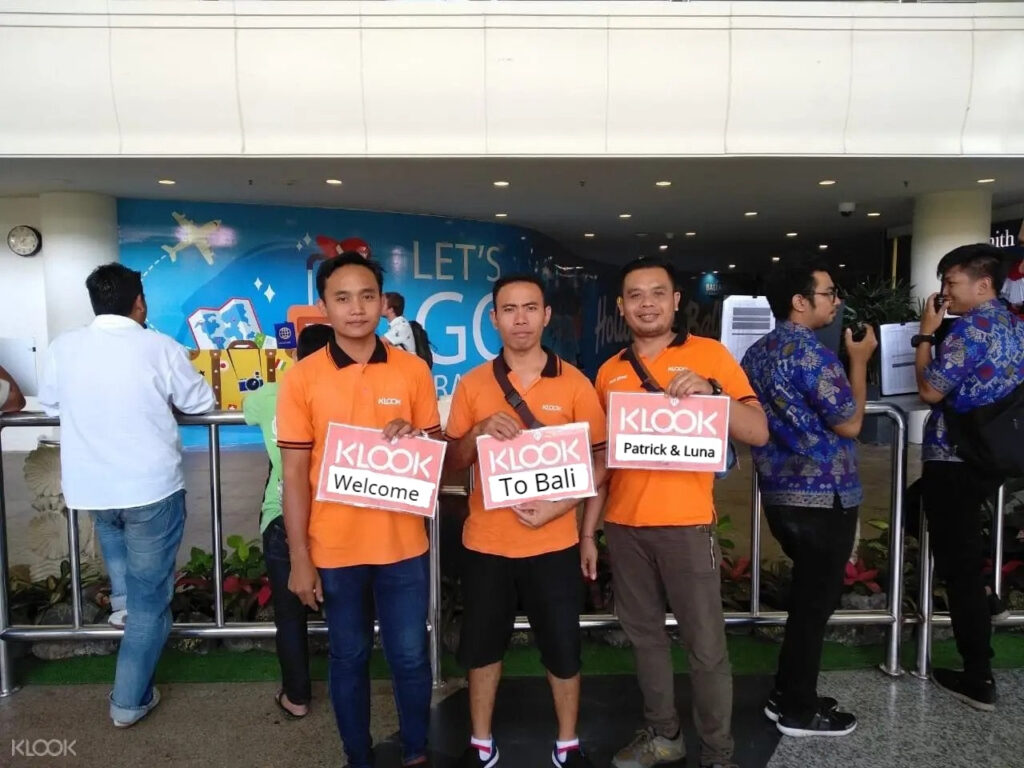 So after you have your bags, and cleared immigration you will suddenly walk and feel the temperature change because you are outside now. There will be a rail with what seems like hundreds of people holding signs with names on. Just look for the orange shirt and red sign with either your name or KLOOK written on it. There wont be many wearing orange usually only the Klook workers. If you can't see them which has never happened to me walk around so your on the other side which your going to have to do anyways.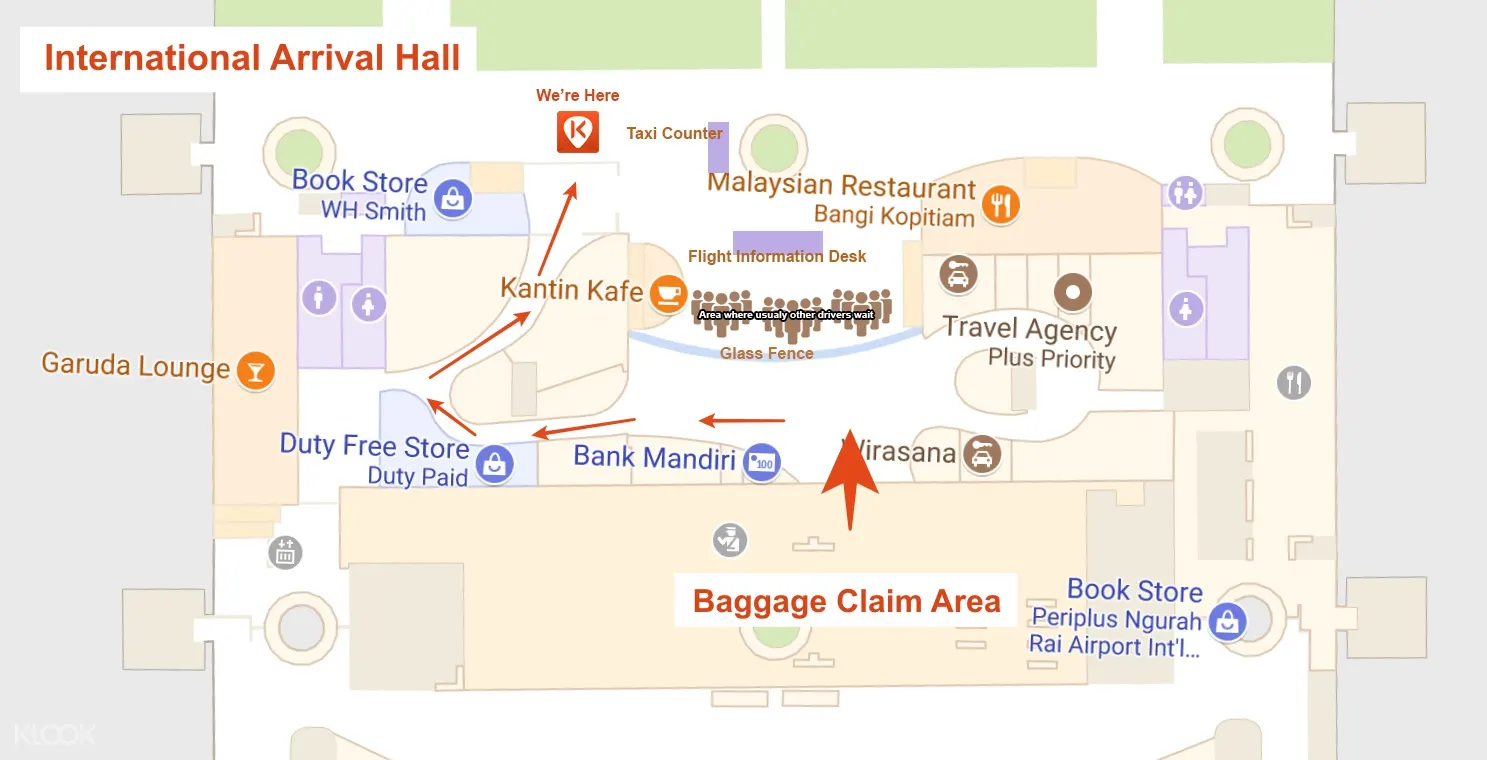 Show them your booking on phone *Tip* Screen shot your booking so can find easy with no internet connection. They are going to want to take a photo of the booking for sim card. Then give them your phone and they will set up the sim card right there in front of you.
Express to hotel
Your driver will take you and your luggage to your booked vehicle. Which wont be a old bomb which can happen if you haggle with a driver because your to busy worrying about price than what vehicles going to take you there. Yep this is happened to me to. They will normally ask you to wait near the elevators if they parked a little away. This is perfect because the car should be icy cold by the time it arrives.
Hiring a driver after airport trip
A lot of airport drivers will try offer you services with them self or maybe a family member. Whilst there is no problem with that I highly recommend you use Yogi or his team from Bali Recommended Driver. I have used Yogi for many years now and find him fantastic. Recent times have used others within his company and have been magnificent. Rest assured you are in safe hands with Yogi.
Hopefully this has made the start of your holiday a stress free one
I have learnt the hard way as I had no one to guide me. Have a great time, Eat lots of Satay in Bali they are amazing , and check out my other posts on Bali
If you want to know the first restaurant and meal I eat every time I go to Bali check out this post!
Free Mega Guide
You have made it this far. A gift of my Travel Tips and how to navigate Bali like a Pro. Even if you been to Bali before you may pick up some handy tips just click picture below!