The long bamboo path across the lily field for a coffee เวียน เดอ บัว คาเฟ่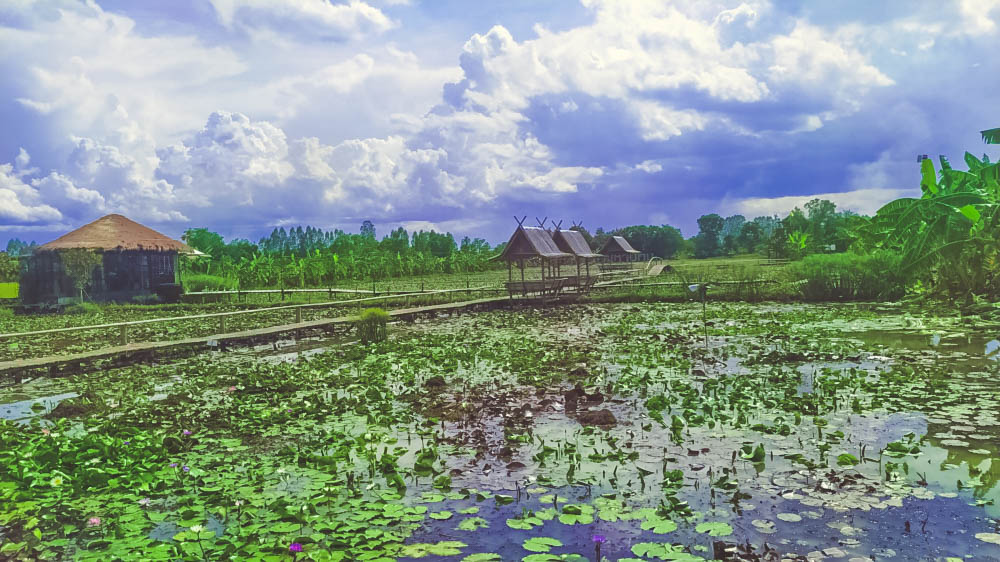 I never thought I would walk such a dangerous yet beautiful path for a coffee. The lush never-ending lily field with a raft of ducks running through the shallow muddy waters as we ventured closer to our destination. A tall tower in the far distance overlooking the plantation I am sure to conquer after replenishing my thirst of a much-needed coffee after my hour drive through the chaotic narrow soi's of the rural roads. เวียน เดอ บัว คาเฟ่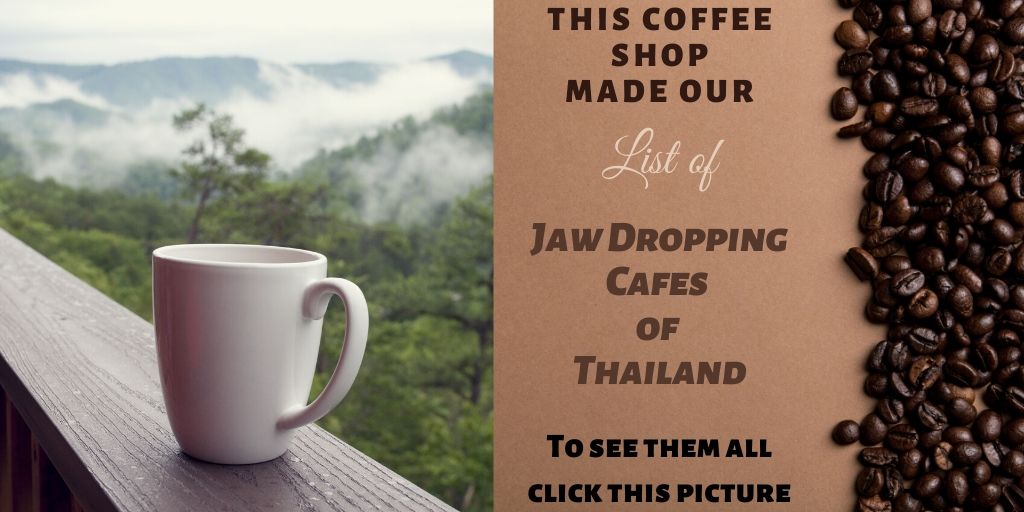 A brief thought as crossing the rickety bamboo pathway "Is this going to hold my weight" as a bamboo panel becomes dislodged as we cross.
We arrived at the cute little coffee shop where there where a paddle of ducks leaving just as we arrived. Upon entering to the swift sounds of jazz music and a swing to take the perfect photo.เวียน เดอ บัว คาเฟ่
Climbing the tower of terror with the mother in law had a design that completely freaking us both out. The steps are spaced further apart than comfortably normal with nothing to break your fall other than the grass on your ass below. The slight sway as if we where a leaf falling from a tree in the storm that approached us. The view is worth the risk I must say
As we walked back from the tower of terror we took a safe path along the dry land. The path of a hobby farm where we witnessed the farmer watering his crops with a hose way past its expiry date to find a bucket catching the leak only to overflow into the lake below.
As we returned to the car the storm had set in and we said goodbye to the smiling cows and farm animals that never moved.
เวียน เดอ บัว คาเฟ่ –
Come visit the lotus cafe