Urimbirra Wildlife Park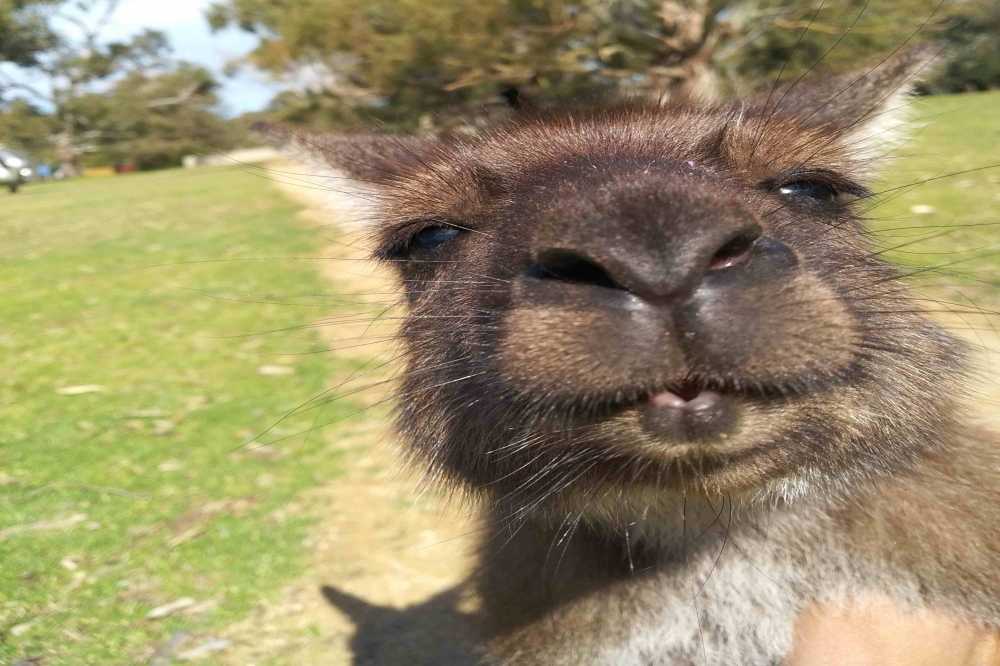 A great way to spend half a day. You can walk around this wild life park and look at enclosures of birds, reptiles and native Australian animals like emus and dingos. But the kangaroos run free. Generally the kangaroos are safe to feed, Sometime the emus get a little excited and may peck your hand, It doesnt overall hurt but a child may get scared or hurt by them They also can be cheeky by grabbing the whole bag of food from your other hand. Emus are caged by low fences. There is special times to pat the Koalas and hold a snake, check the schedule prior coming as it may change. You can buy a bag of animal pellets from the front desk at same time as purchasing tickets for a couple of dollars. The kangaroos will surround you and eat out of your hands.
Prices
Adults $14
Students/Seniors $10
Children(4-14y.o) $7
Group discounts available
Animal Food Pellets $2 per bag
– The entertainment book has a buy one get one free for entry to the park
-Big 4 Members can receive 10% off
Koala Feeding & Snake Handling Times
COMPLETELY FREE Koala Feeding at 11am, 2pm and 4pm. You do not have to pay a cent extra for this experience.This activity is available and free everyday at Urimbirra

Snake Handling at 4pm Everyday. See these amazing reptiles up close at Urimbirra Wildlife Park and do not pay an extra cent, it is all included in the entrance fee.
Website
There official website is https://www.urimbirra.com.au/
Getting There
Address: Adelaide Rd, Victor Harbor SA 5211, Australia
There official details
OPEN EVERY DAY FROM 10am – 4pm INCLUDING PUBLIC HOLIDAYS
Phone: +61 8 8554 6554