Wat Tham Suea day trip idea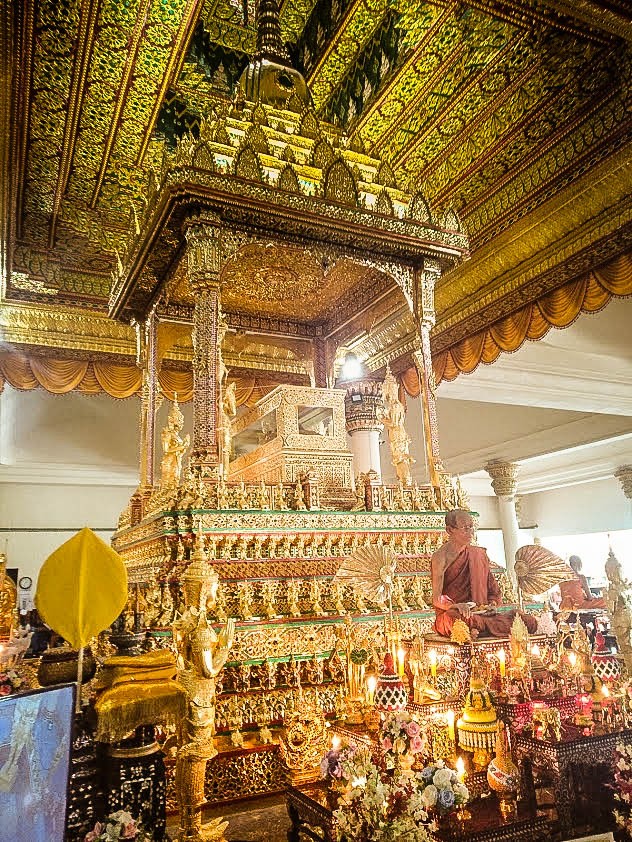 A common day trip for Thai tourist is to visit Wat Tham Suea Temple. It has breathtaking views with more to see than your normal temple. You will also be able to visit a Chinese Pagoda "Wat Tham Khao Noi" as it is located next door. There are 157 steep stairs to climb to get up to the top of Wat Tham Suea but if climbings not your thing not to worry they have a cable car that can take you up for a small fee of 10 baht.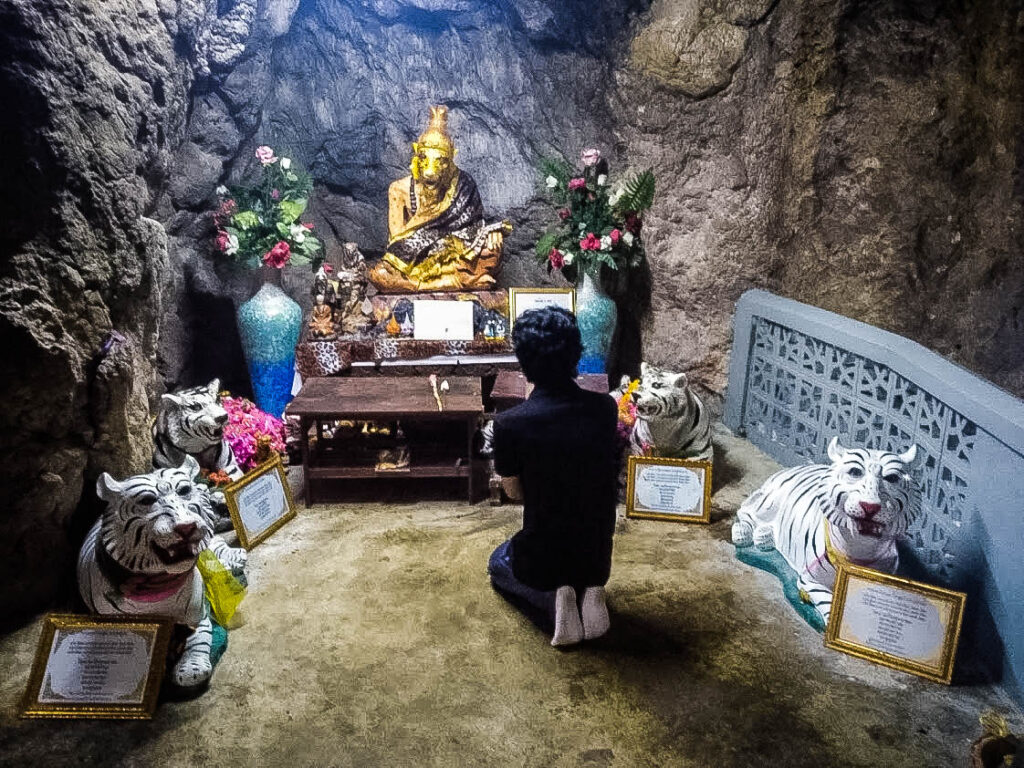 The view – Im obsessed with panorama photos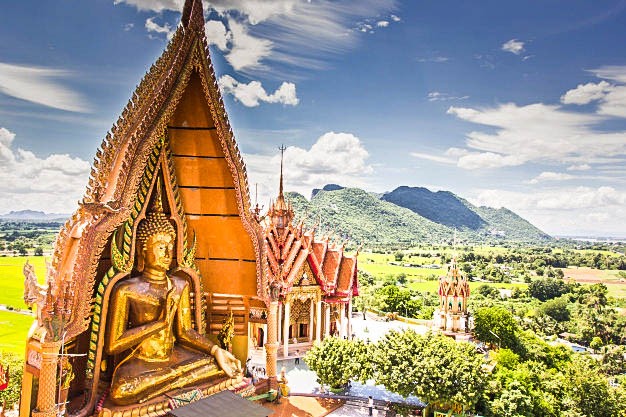 How to dress
As with most temples in Thailand, it is advised out of respect to wear clothes that cover your shoulders & covering your knees. Watch for no shoe signs or the obvious pile of shoes and take yours off. Also, gym ware like lycra if you must take a sarong with you to cover your curves.
Opening Times
Monday – Friday 7.30 a.m. – 4.30 p.m
Saturday to Sunday 7.00 a.m. – 5.30 p.m.
Entry is free – Cable car 10 baht if don't want to climb stairs
Rakkanna Noodle & Café
My Thai family said this was where we must eat after visiting the temple. It is a gorgeous setting of rice field overlooking the temple on the hill. The noodles where fantastic I had 2 bowls. They have some traditional Thai farming equipment & old fashioned umbrellas that you can take your next Instagram worthy picture.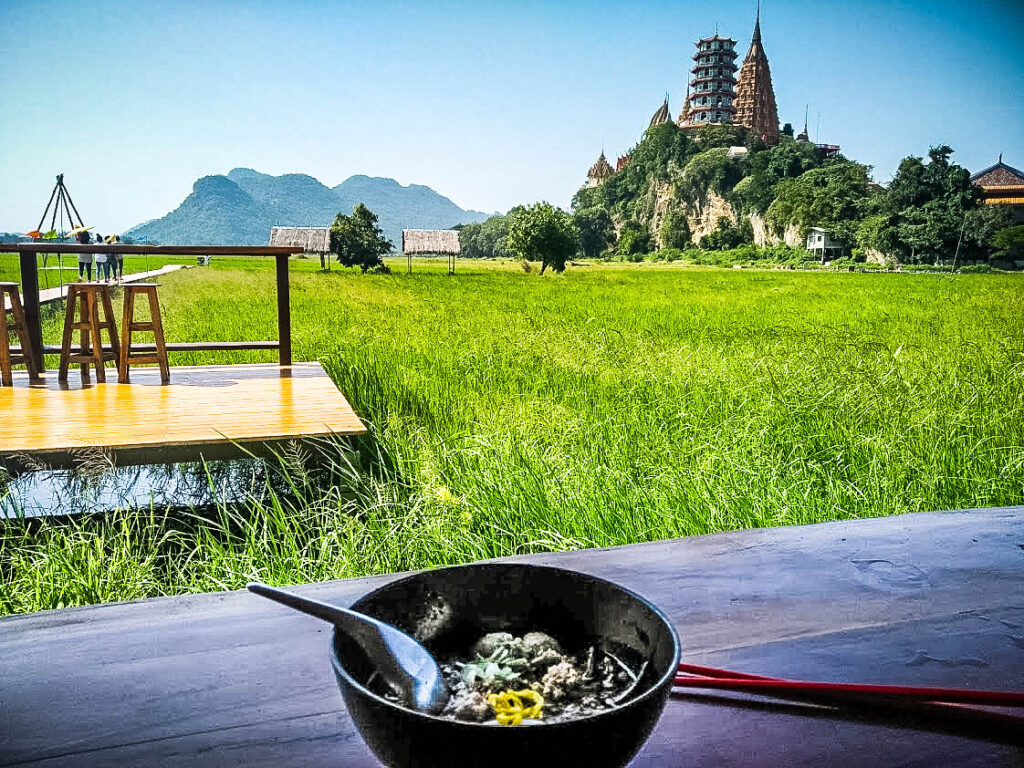 Meena Cafe
Now it's time for a coffee and one more gorgeous location. As featured in my "Jaw-Dropping Thai Coffee Shops Post" Not to worry it's not far from the last 2 places.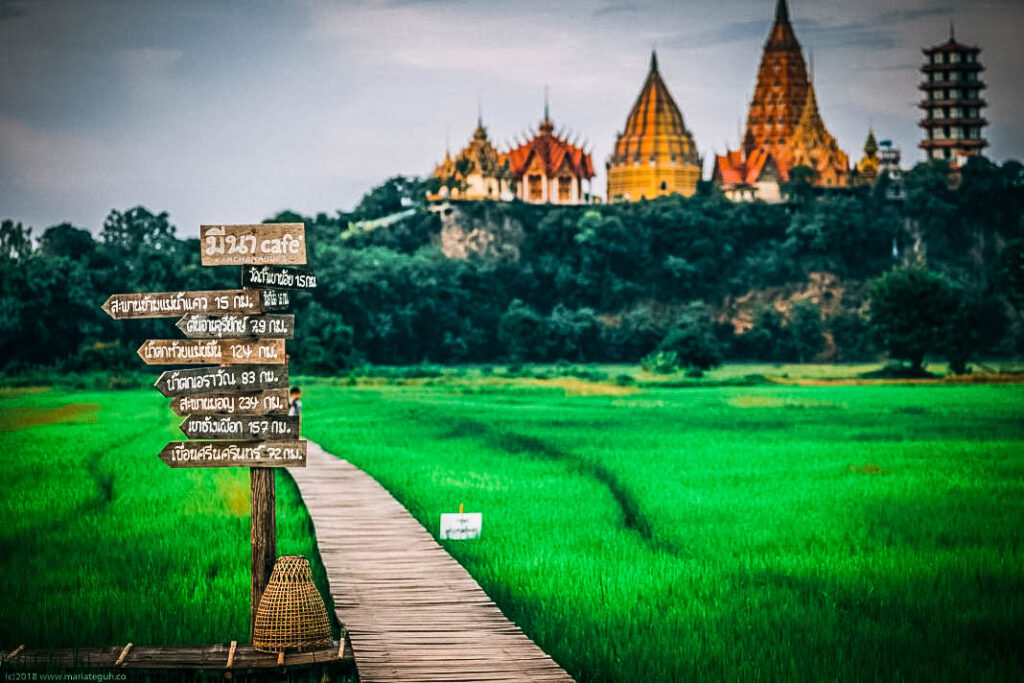 Bridge on the river kwai
From this location, it is only a 30-minute drive to the famous bridge. I visited here to pay my respects on one of my first trips to Thailand and unfortunately, I have to try to find my photos to update here.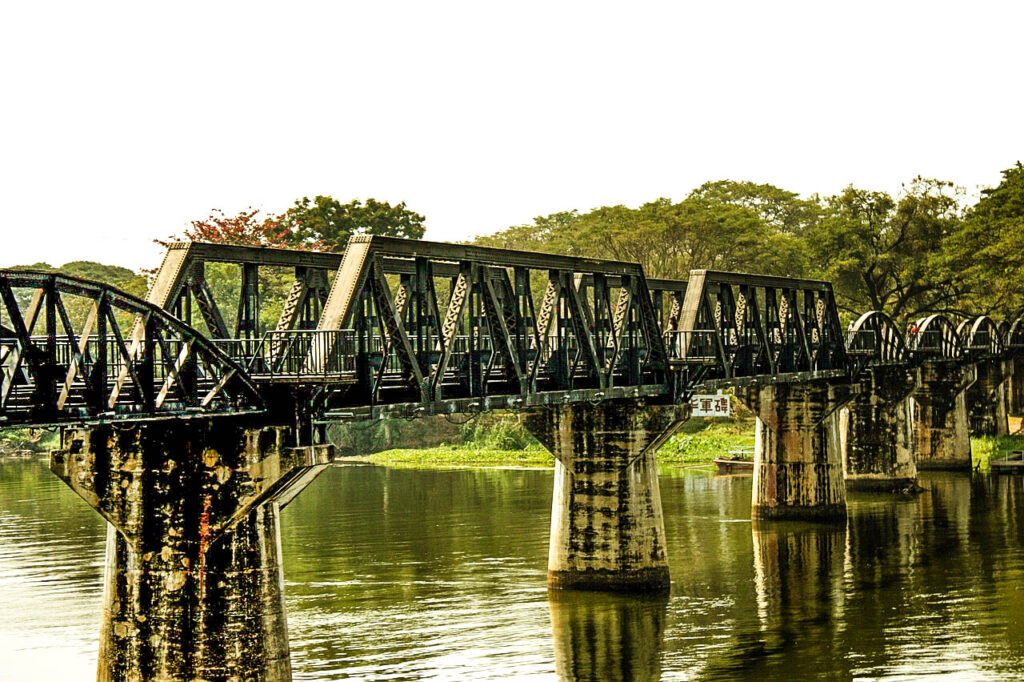 Kanchanaburi War Cemetery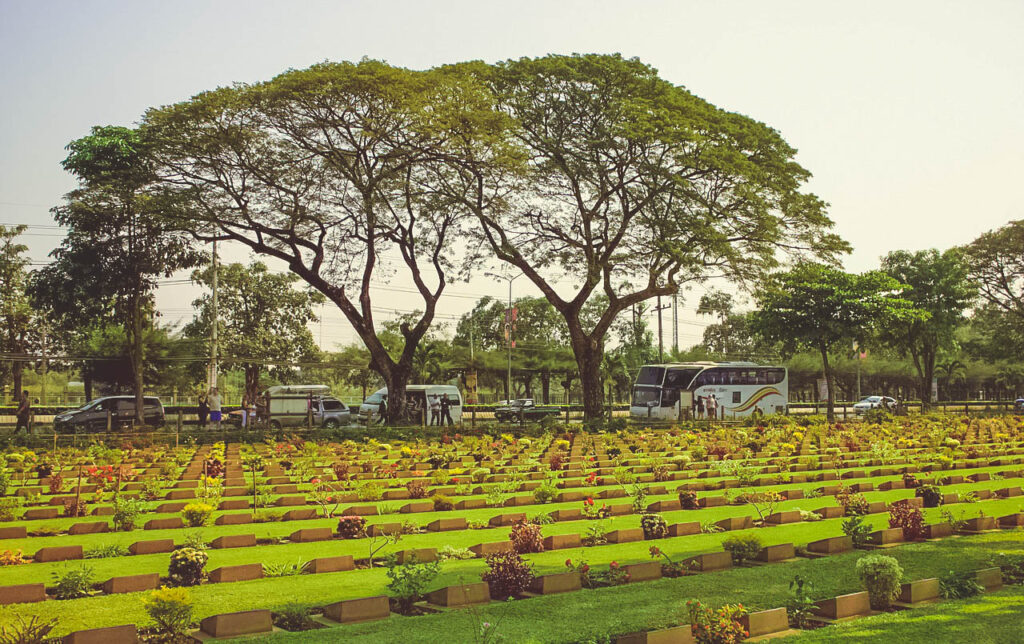 Map of all these places
I have pinpointed all these places. You can easily save it to your google account and will be easily accessible.
CLICK TO OPEN
Then click the star icon to save to your account
Hotels in Kanchanaburi
Although I cannot recommend a hotel if you found this guide helpful and would like to support our page. You can by searching and booking from the link below. I use HotelsCombined and recommend them to find the cheapest hotels. We may receive a small commission from them in return which helps with our site costs. There is no additional charge to you.