Food of Southern India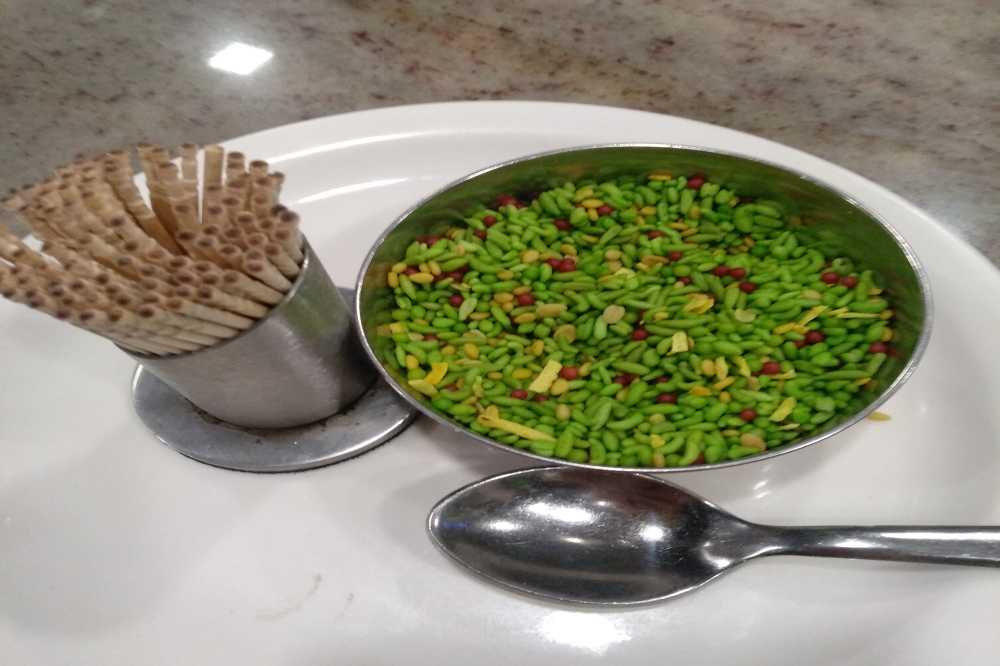 We traveled from Mumbai to Goa, which we stayed in Baga for 5 Nights with a day trip to Anjuna then Palolem for another 4 nights before heading deep south to Kerala.
I'm going to post everything in India all in this Blog posts which I will link together Food of India, Activities & Accommodation. The main reason being myself and the friends we travel with have no interest in returning to India at this stage in our lives without going into too much details on it. Anyway, back to the foodstuffs….
Wazwaan –
Kashmiri Restaurants – Mumbai
This restaurant is at the top because it was my favourite out of the whole 3-week trip. The food was all amazing and will be my positive food memory of India as a whole. We had the pleasure to dine here 2 times. The head waiter was very friendly with good English and the curries and naan bread were the best I have ever experienced. I also tried my first Indian desserts (as a take away as ate so much) from here one was a sweet carrot dessert called gar jar halwa and the other was caramel custard.
Spice Dreams -Baga
We ate here about 3 times because was 2 shops down from the Hilton DoubleTree & our apartment next door. The food was all very tasty. We either ordered the same in a different style or all Goan food is orange 🙂
Cuba – Palolem Beach
Madhu Restaurant – Agonda
Rahul's Cooking Class – Palolem
This was quite an informative cooking session to one who has never attempted Indian food from scratch. It went for around 3 hours learn the basics of when to cook certain herbs and what is and what makes a good garam masala. Also, a secret to Goen food is the type of chilli, Which is Kashmiri chilli as is bleeds red colour into the food and is a mild spice with lots of flavours. Rahul was kind enough to email the recipes of the day to us as well as some others we can try. We have a video that will come in some time.
Dropadi Bar & Restaurant – Palolem
More expensive, Food was not very enjoyable. They have a good location first restaurant on the beach road
Hilton Double Tree – Baga
Got to be India's best spicy chicken pizza!
Double Dutch -Arambol
Now after eating here I wish I never took lonely planets advice to dine here. I got food poisoning and was bed & toilet ridden for 3 days. It was horrible, the food and the aftermath! Arambol is where all the hippies hang out so they were probably too high to remember to cook or wash or something.
Other random food snaps