If you have never been overseas or to Asia, it can be quite daunting. After over 10 trips to Bali alone I have compiled a list of things I do to make things easier I will continually update this post over time. Some of these ideas can be universal for Asia in general. Either way, our guide will help on your first time to Bali.

We have integrated Pinterest on our site for easy pinning!
Visa Requirements for Bali
Indonesia has increased the visa waiver program to many more countries. Best to check this guide for up to date information regarding your passport requirements for Bali.
After you arrive you are going to want to get to your hotel and get connected to the internet ASAP. Here's what I do which have found the cheapest and least stressful way. View Post Here its all covered in it.
Or if you just want links direct to what I purchase
(each will open a new page with a link to book)
Sim Card
Airport Transfers
Fast Track and VIP Service Assistance
But my guide to arriving airport explains all in more detail
Don't forget your passport must have at least 6 months of validity before arriving in Indonesia. Even 1 day less can result in refusal of entry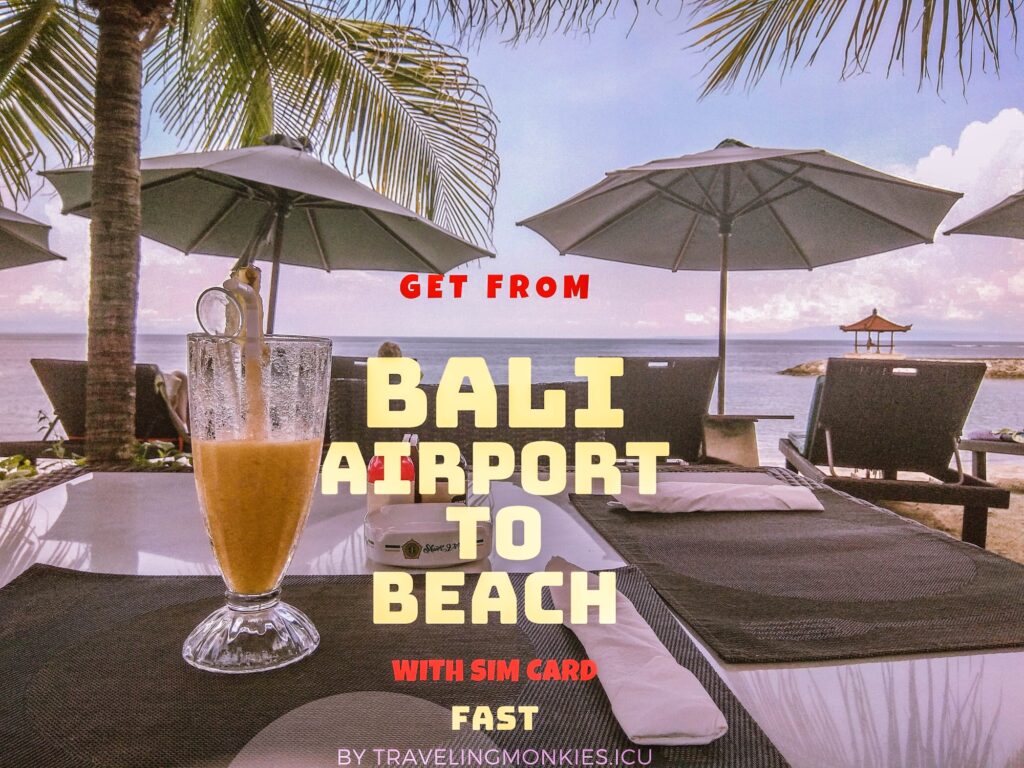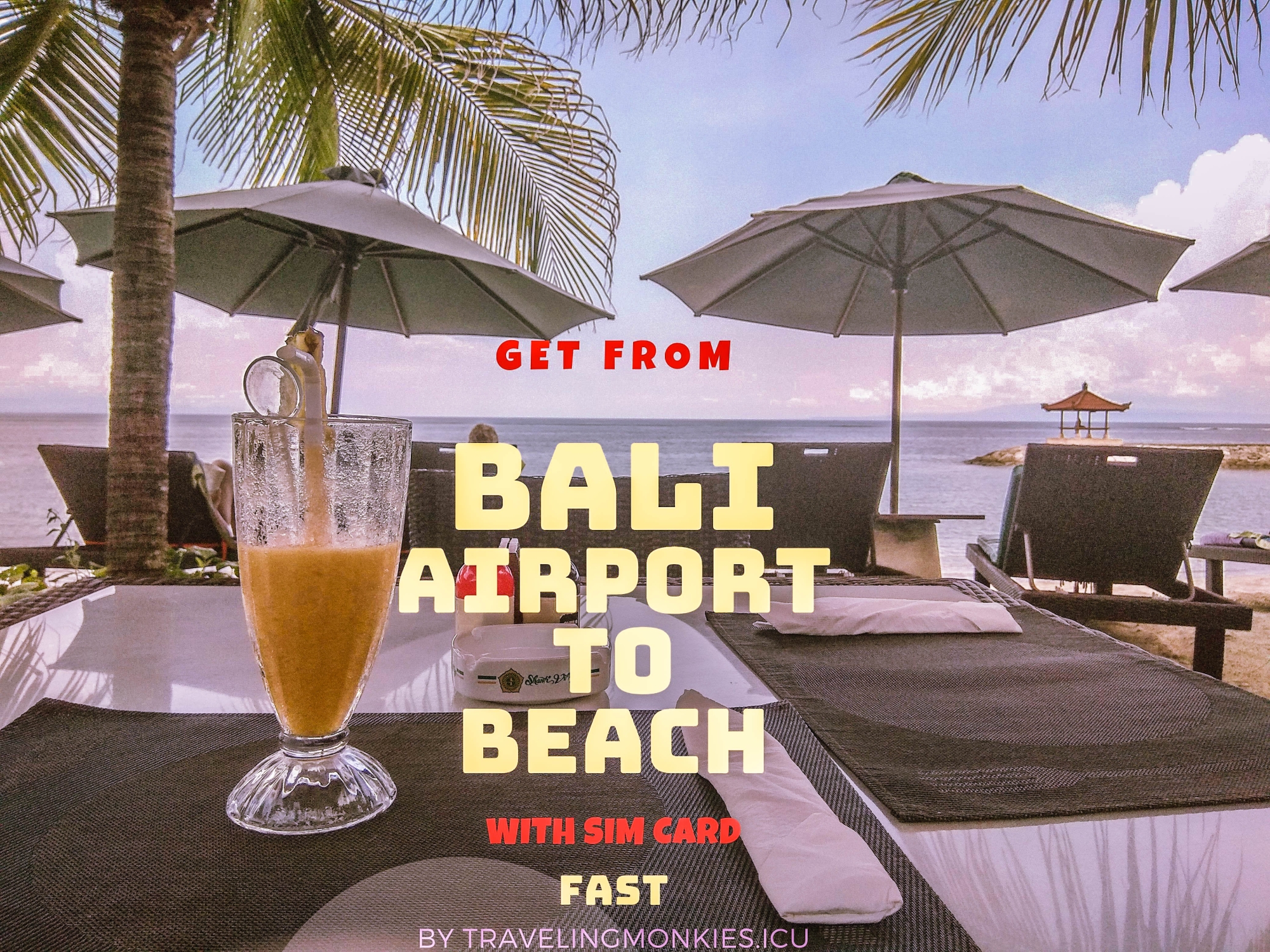 Private Driver
If you are planning day trips I recommend hiring a driver for the day. From as little as INR 300,000 (A$30). Hiring a driver gives you the freedom to leave your bags and shopping in the car whilst you explore. At the temples or activities, you can have them guide you or they are happy to wait for you out front. They will also have iced water waiting in the car for you.
The driver & company I recommend is located in this post.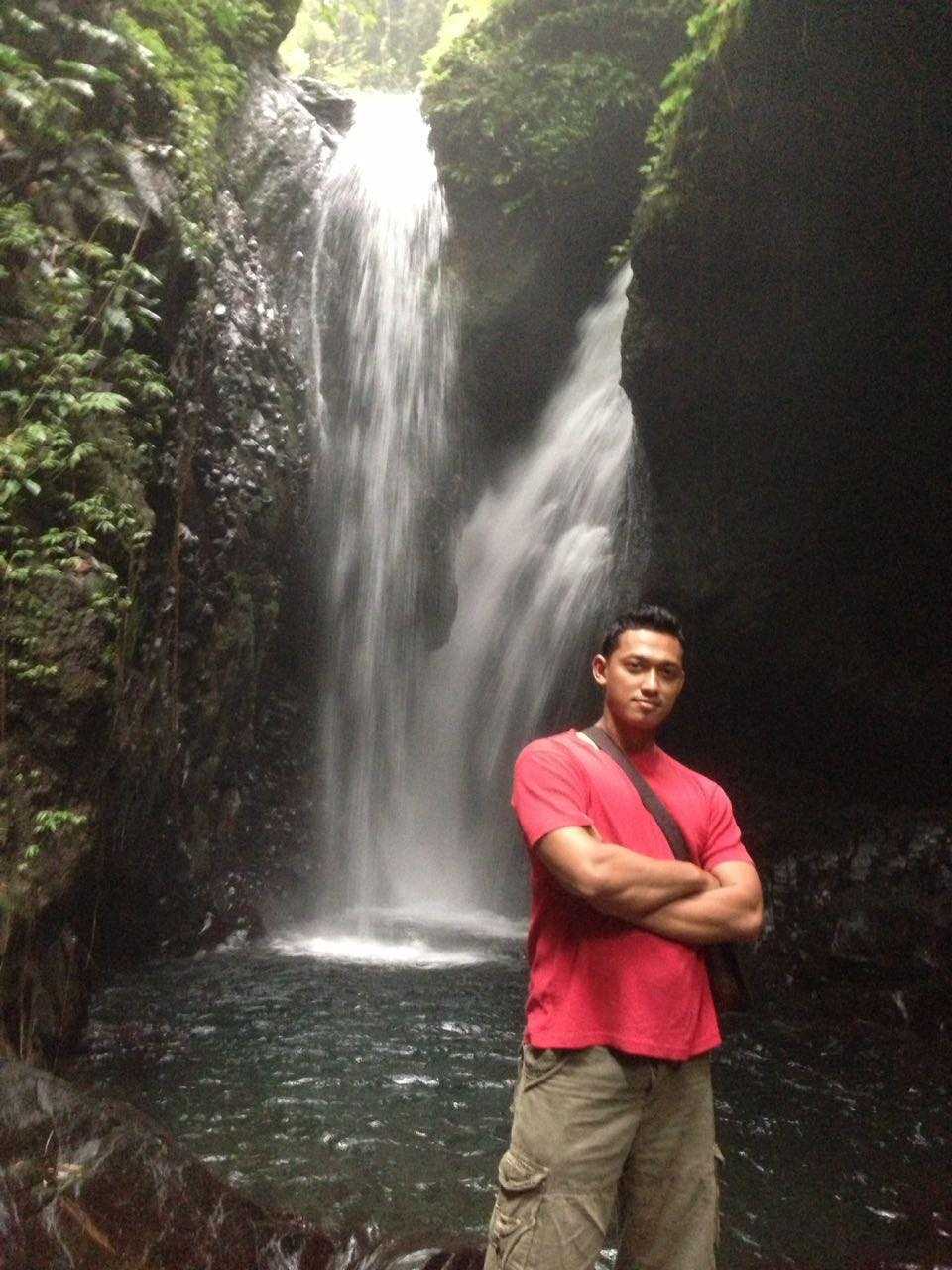 Local Travel Options in Bali
Grab & Go Jek
If you are just wanting to get around on the cheap locally you can use Grab App or Go Jek app to hire motorbikes to pick you up. They supply helmets for your trip. The easiest way if you have an International Fee Free Card is to just link it in App so there is no need for exchanging money (unless you want to tip) They also have cars if you prefer but the bike is quicker option in Bali traffic. Uber is no longer available in Bali. Your gonna need a sim card for this option if you followed my guide here this won't be a problem
Both company's offer other services in the app from picking up grocery's to buying phone credit(pulsa) or getting a massage in your room. I personally haven't used any of these services yet and the list is ever-growing. Will update after my next trip!
Do try to be a little discreet about ordering grab or go jek and don't do it in front of a line of taxis just walk a little bit down the street. Although it is completely legal to use the taxi drivers can get upset generally with the driver when they arrive.
Some areas such as Canguu you may not get picked up outside of certain places or bars. They may wait a short walk away. This is common due to the fact of "Taxi Mafia". Where drivers are intimidated or even hurt as they want to extort the tourist at higher non-negotiable rates for short trips. I found this happening personally in Canguu and Ubud in recent travel.
I prefer Grab purely as all linked to my international fee-free bank card (for Australians) but here are both options below for APPS to choose from.
Grab App
Android Download
IOS Apple Download
Go Jek App
Android Download
IOS Apple Download
Taxi's In Bali
Taxis are available but you really want to get Blue Bird only. But there is 2 that look the same as a Blue bird. Bali taxi and Blue Biro has an almost identical look but are less reliable with meters. There is a minimum charge of INR 30,000 and don't expect to get change from the drivers. Overall I just try to avoid taxis in Bali as there's a better option's and they always try to overcharge you.
More on how to spot a Blue Bird below under SCAMS – FAST METERS

My Blue Bird Taxi App
Android Download
IOS Apple Download
Bemo's
Bemo's – Bemo's are an old rough looking van, Usually green with no aircon. They run only in certain locations and are good if you want to go somewhere close cheap the local way. They have no schedule if you see one hail it. Negotiate with driver before jumping in but can be 6,000 -30,000 or more depending how far you going. I would suggest 10,000 for a short trip to save walking. These run though Sanurs main street can't confirm where else.
Hiring a Scooter in Bali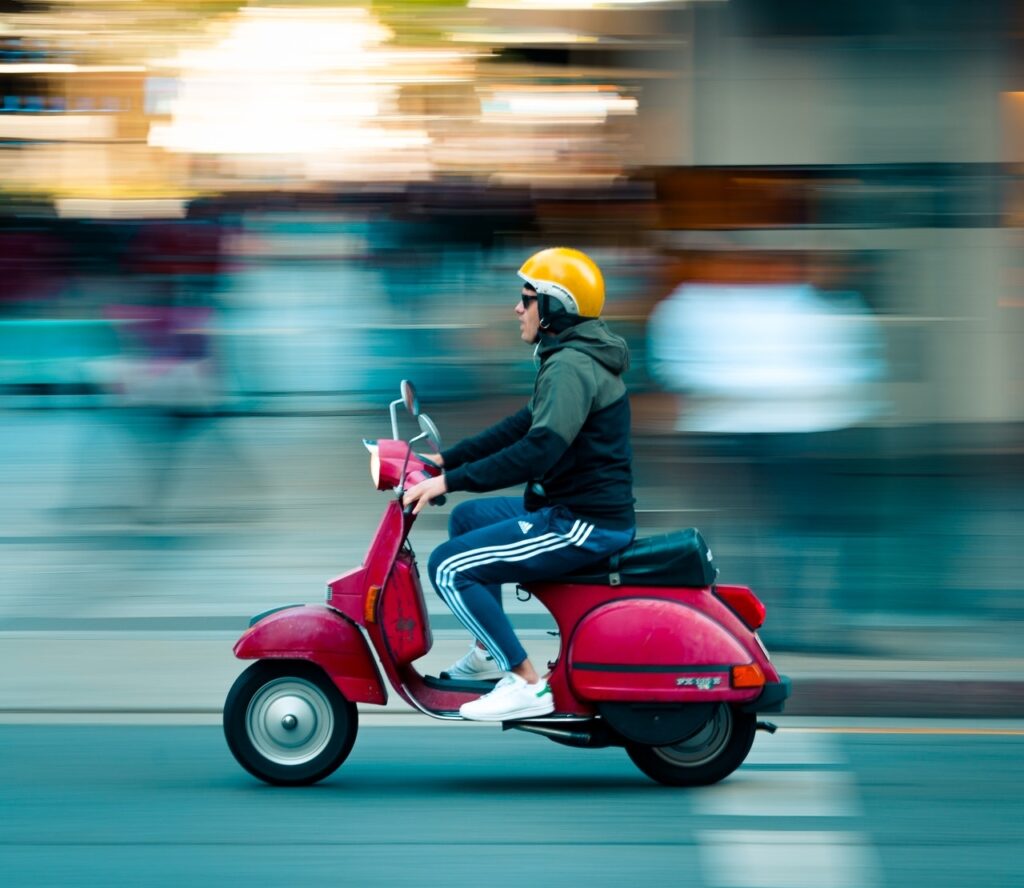 Yes you can easily hire a scooter for around 50,000 INR (A$5) a day.
Questions to ask yourself before you do
Have I ridden a motorbike or scooter before
Do I have an International Licence
Do I have the correct licence in my own country
Am I going to be consuming alcohol whilst on my journey
Does my travel insurance cover me to ride
If I have no insurance can I afford medical should I crash
Am I willing to risk injuring another person other than myself? (Pillion on back of a scooter or another vehicle)
Don't want to sound like your parents. But in my journey I have seen time and time again inexperienced riders, drunk riders, people who would never get on a bike in their own country get the courage to try. I have also seen many people on crutches or covered in bandages or plaster When I ask 9/10 times is from a bike accident. Don't become a statistic! It is like $1-3 to get a scooter to take you somewhere. Take that option instead if you are not confident.
International Licence is Required in Bali
Yes without an international licence and the same licence (eg bike licence) in your own country it is Illegal to ride in Bali there are often checkpoints set up which you can bribe your way out of or accept the fine. For Australia a normal car licence only allows you to drive a scooter not exceeding 50cc. All bikes in Bali are higher cc's.
So no international licence what's the risk?
If you have the incorrect licence your travel insurance is void.
No international licence you are breaking the law and will be fined.
Other reasons your travel insurance is VOID
Other than not having the correct licence. Should you be under the influence of alcohol or drugs (The death penalty is in Indonesia) you policy is instantly voided
A couple of other notes regarding riding in Bali and travel insurance.
You should read the PDS of your potential policy but as a basic guide, most covers use these basic rules should you require to make a claim.
You must be wearing a helmet & wearing a shirt
Not under the influence of drugs or alcohol
They may decline your claim if more than 2 people is on a bike/scooter
As a passenger, your insurance will be valid if your wearing a helmet, clothing & the driver has a correct licence (which means international & motorbike licence in your home country should you require one)
Learn the easy way or the hard way
Just my warning after seeing many people on crutches and Go Fund Me pages for medical bills in the A$40,000++ Its easy to get carried away in paradise.
Worried about Bali Belly?
Read this post for the best preventative tablets to help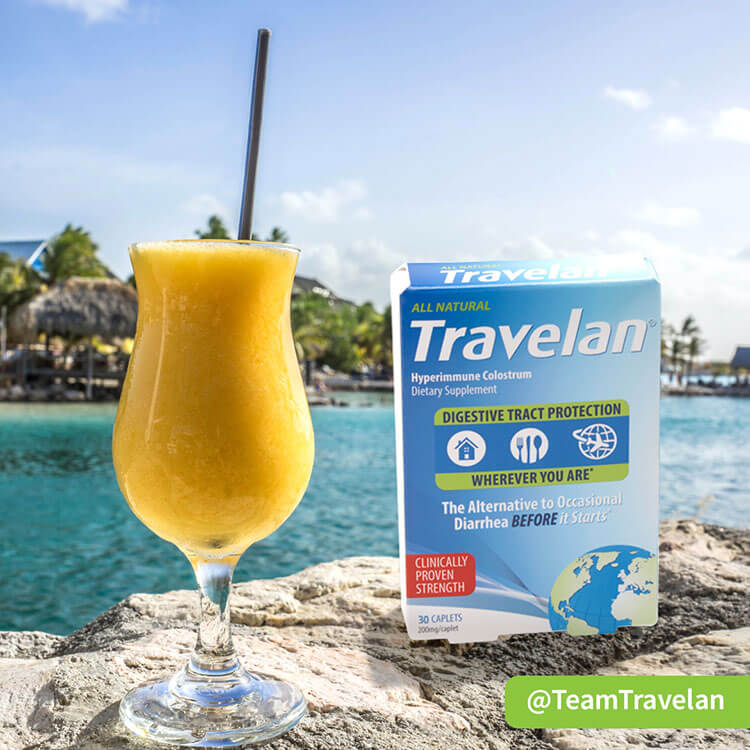 More on Bali Belly
Being a tropical climate bacteria can grow at a rapid rate. Also, education is not as well know about food safety & hygiene like it is in the western world. Here are some tips that can help.
Don't Drink The Water– This includes brushing your teeth or rinsing your mouth in the shower. Use bottled water.
When to be wary of Ice- Ice is generally safe now in Bali. It's better to just avoid it. Crushed Ice is a big no-no for me as you don't know what its come from (like a large block). The safe style of ice in Bali is tubes. As in it has a hole in the centre like a dohnut. But still easier just to avoid. Better safe than sorry.
Make sure your food is fully cooked – If it's fully cooked will reduce the chance of food poisoning. Also hot, not food that has been sitting at room temperature.
Don't wash food in tap water – Fruit or salads you might want to wash use bottled water.
Take hand sanitiser with you – You can buy small pockets sized sanitiser. Carry it with you and use it before you eat. Alternatively, you can wash your hands.
Buy your own condom – Yes. Don't re-use someone else's. But seriously smell your hand or worst off the beer holder. They are generally not pleasant. Or if it can't be helped a cold beer is a must. Just remember to use sanitiser or wash your hands before you grab some food or lick your fingers. I'm talking about stubby holders for your beer if you didn't work that out.
I need a doctor in Bali!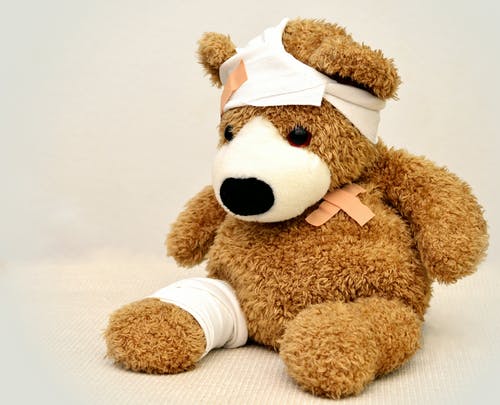 So you didn't take my advice above. You got the shits and feel like death. Don't waste time as there is a highly recommended doctor to come to your hotel to help. He may give you an injection which can make you feel better in a matter of hours. I'll also add a clinic should you wish to visit one instead. The cost will be between 1 million & 2 million rupiahs which will include medication. ($100-$200 AUD) I think the clinic is a bit cheaper if you're not covered for travel insurance.
Dr. Ari – (will come to you & English Speaking)
Mobile & WhatsApp – Patients can call or text via WhatsApp.
08123 954 567
or
08123924814
Please provide when messaging
Patients Name
Hotel or Villa Name
Room number / villa number
A doctors clinic in Kuta
Dr. Arya S
P: 0361 -757522
H: 081 2394 7994
E: aryakutabali@gmail.com

Legian Street, Cempaka Line No.2
Kuta – Bali

Open
6:30am -10am
5:30pm – 9pm

Take a number wait your turn – English Speaking
Best hospitals in Bali
Should you require a hospital whilst visiting Bali these are the private higher recommended ones. Although there is the public one with an international wing also.
Siloam Hospital, Kuta
Address: Jl. Sunset Road No.818, Kuta
Phone: +62 361 779900
Emergency Ph: 1-500-911
Website: siloamhospitals.com
Email: info.SiloamHospitalsBali@siloamhospitals.com
They have a symptom checker, Live chat & book appointment available on the website
BIMC Hospital, Nusa Dua
Address: Kawasan ITDC Blok D, Benoa, Nusa Dua
Phone: +62 361 3000911
Website: https://bimcbali.com/
Email: nusadua@bimcbali.com
If these are not close by. Other hospitals can be found by clicking here
Claiming on travel insurance? What you will need!
You are going to need 2 documents if you wish to claim on travel insurance
1- A doctors report with diagnosis written on it. It will need to be on a letterhead of the doctor or the clinic you have gone to
2- A receipt from the doctor – Be aware this on its own without above will generally be rejected by insurance companies.

*Tip* It's worth checking when getting travel insurance how much extra it is for no excess on premium. I have known it to be as low as $12.50 extra to remove a $100 excess which is a standard excess! For my current annual insurance cover, it was only $40 more for no excess which was cover for 12 months. No brainer really!
Use Pinterest & Like My Guide?
Pin this pic!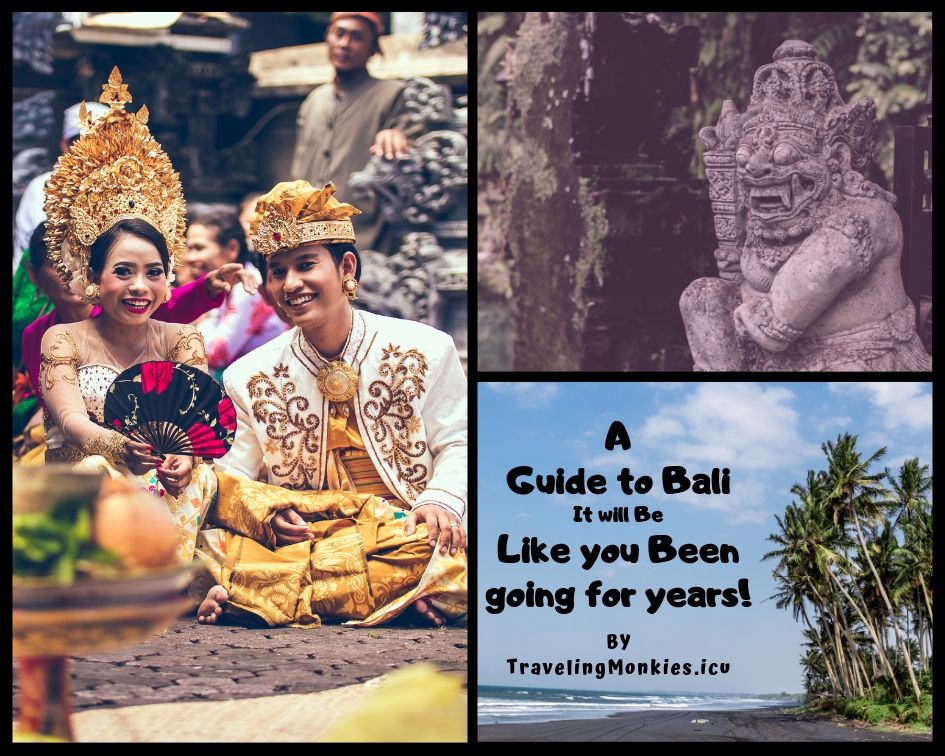 Where to Stay in Bali
My opinion of stereotyping the locations
If you want to party- If you want to be in the heart of it where the main night club strip is staying close to the "Ground Zero Memorial" which is on Legian Street Kuta. It gets pretty crazy here at night time. People will offer you drugs outside the night clubs but the laws in Indonesia include Death Penalty so I highly advise you just ignore them. Magic Mushrooms once were acceptable in Bali but has recently changed to a Class 1 Drug. Other than that you will have a wild time here. Just keep your wits about you especially at night time.
If you want to relax with the oldies – Stay in Sanur. Sanur is an upmarket beachfront area filled with seniors and older people. It is a nice place to stay if you want to chill on the beach. It's also one of my favourite clean beaches in Bali. You can easily hire bicycles and there is a bike path along Sanur beach. It is also one of my favourite places to do water sports because so quiet and few people in the water doing them like Nusa Dua which is just chaos for water sports. Time really stops in Sanur!
If you want to hang with the Hippy's & Vegans– Ubud is the place to stay. Filled with vegan and healthy food options. Ubud is in the centre of Bali. There is no beach but they do have the monkey forest and the massive popular UBUD markets.
If you want to hang with the Hipsters, Vegans, Skaters & Surfers– Canggu is the newest part of Bali once classed the outskirts now a hip spot with many vegan restaurants. There is also a bar that has a half-pipe in the back yard and skaters are welcome to use free of charge.
If you want to go country & see dolphins – Stay in Lovina right up the north. Click here to see my favourite hotel in the area. They have black sand on the beach and lots of shells to pick up. Have a lovely dinner at one of my all-time favourite restaurants "The Secret Garden" (review coming soon)
A lot of Families & younger couples tend to stay – in Seminyak. There is a lot of higher-end restaurants and beach clubs. Also the main area for the embassies. There is also quite a bit of upscaled nightlife in Seminyak.
All-inclusive & 5-star resorts – are generally found in Nusa Dua in the south of Bali. There is also a lot of Water sports activities available on the beach here at inflated prices. If money is no object stay here you won't be disappointed.
Stay in old Bali – Nusa Lembongan is just a short ferry ride from Sanur. A lot of people I speak with say it is like Bali was 20 years ago. A nice relaxing place to stay but if you have difficulty's with mobility maybe not the easiest island to navigate. Great place to hire a scooter and see the sites as not much traffic. Their snorkelling & diving boast the chance to see a manta ray
Surfing & Diving – I have not been to Lombok but been told is a great place for the two.
Party Island – Check out Gili Trawangan This is the popular destination for younger party animals. Do note there are no vehicles here. Just bicycles and horse and cart. If you want to stay near the main bars and nightlife book somewhere near the jetty where the boat drops you off.
Get me away from the tourists – We recently ventured to Pemuteran (north-west coast) to gatecrash our friend's honeymoon (no we were invited). Whilst the beach is still blackish sand and a little rocky you get great fresh seafood here and private beach villas at incredible prices.
I hate Bali – Most people who have said this to me never left Kuta. I personally love Kuta and its craziness but its not for everyone. Don't rate all of Bali as just Kuta getaway and explore there's much more to see!
Activities I enjoyed in Bali
I will update this list overtime. Check back soon!
Bali Bird Park & Reptile Park – Check this review
Bali Safari & Marine Park – Check this review
Monkey Forrest – Located in Ubud no longer can feed monkeys.
White Water Rafting – A lot of fun review coming soon – Check Prices
ATV's – Can be combined with Rafting on a whole day trip- Check Prices
Scuba USS Liberty WW2 Era Shipwreck – Check Prices here
Ground Zero Memorial – Pay respects to the lives lost in the Bali Bombing
Twin Lake – Can be combined with a trip to Lovina.
Dolphin Watching – In Lovina
Climb The Volcano – An early morning but a beautiful sunrise there are now many alternative options too for the volcano like a helicopter ride
Lunch viewing Volcano – If too lazy to climb go to one of the restaurants!
Tanah lot temple – Great to see at sunset. Temple on the ocean with thousands of bats flying out around 6 pm
Jet ski's and water sports – I prefer this in Sanur as quieter and negotiable
Bali Temples – Bali temples have interesting architecture check a few out!
Cycling Tours – A fun relaxing ride mainly downhill. Check Prices
Ubud market – A large market to explore
Obama bridge – They built a bridge across the ocean and Obama cancelled his visit. It's a nice view when you cross it into the south of Bali. Its the 12.7km bridge that connects south Kuta & Denpasar to Nusa dua
Rice Terraces – A beautiful view and great photo opportunity. You can walk down into the terrace if you like. There are many options to combine this into a whole day trip.
Coffee Plantation – There are many coffee plantations around Bali and they will let you sample about 12 of there coffees and teas absolutely free. They will offer you to buy a shitty coffee from the poo of the Luwak animal as they only eat the finest beans. That is about 60,000 rp and optional. If you have a driver for the day or multiple try different locations. Some have better Teas and no view. Some have amazing views. I have been to many. They have a shop at the end if you did enjoy the tea or coffee. They are generally a little pricey but the tasting was free so if you want to support them you can.
Few beers at Pub Gita on Kuta Beach– It can be tiring sitting down for a beer and having everything from clothes to bow and arrows to Chinese tonics of unusual things tried to be sold to you. If you never have experienced a day of beers on Kuta beach it's an experience I have had nowhere else quite the same. My favourite bar is Pub Gita. We organised a whole suckling pig one day on the beach with them it was a great day. Kids are welcome to they can get their nails painted and hair braided or have a surfing lesson without breaking the bank.

Things To Avoid in Bali
Henna Tattoos – There is a high rate of infections and scarring from henna tattoos which seem safe as just painted on. But the ink can have side effects. Just google "Bali henna scar"
Touching animals – Yes the street dogs and monkeys are cute. But there is Rabies virus in Bali. Its safest just to avoid touching any animals unless at wildlife parks.
Drinking or ingesting tap water – Just another reminder. It's easy to forget in the shower or brushing your teeth. Even avoiding Salads is a good idea as it may have been washed in tap water.
Wooden Items – Although Ok, Do check anything you plan to buy check for any holes in the wood. If there are holes chances are customs will confiscate or ask you to pay to fumigate it. Maybe different in your country but Australia is very strict on it. Wood worms and parasites may still be inside. For placemats wrapped in plastic check by banging on something and checking if anything has fallen into the plastic wrapper. That's what customs will do to see if anything falls out.
Wearing Little Clothes – Yes it's hot but It is against Balinese culture to be wearing revealing clothing such as swimsuits and bikinis in places other than beach and hotel pool. Respect there culture put on a shirt and some pants when out in public. You will see it a lot but understand they don't like it.
Tattoos – There have been some HIV infections over the years. If you wouldn't accept the hygiene practices in Australia or your own country don't accept it here. Make sure common sense like new needles and clean facility check reviews.
Working Girls – There is a high rate of HIV in working girls in Bali. If you're going to do it, Don't be silly wrap your willy!
Money Changers – The money exchangers with amazing rates that are inside clothing shops will generally try scam you. Best off going to "BMC MONEY CHANGERS" or one in its own building or a Convenience store.
Illicit Drugs – Smoking a Joint is enough to land you in jail for 10+ years. Indonesia has strict drug laws which include the Death Penalty. Even if people offer you, just say NO! Magic Mushrooms used to be allowed but now has been changed to a class 1 drug.
Spirits (alcohol) – There is an alarming rate of ethanol poisoning. Arak is there local spirit which will be in most cheap cocktails. Whilst you might be ok in an expensive resort my rule of thumb is if it's not in a pre-mixed bottle don't do it. Bootleg liquor is everywhere.
Massage Oil – If you have sensitive skin it's worth asking for the more expensive oil massage or just no oil. They generally use cheap coconut oil in a beach massage which some people have a reaction to.
Children Beggars – Personally I hate this. Supporting them you are robbing them of there future and childhood. They use children as you are more likely to buy something you really don't want for a $1. I understand its tough world but these kids should be at school not in armies of beggars selling wrist bands or postcards. They will be found hassling you in any major tourist area. Also, watch your pockets as they ain't afraid of touching you!
Asking Prices of things not interested in -If you have no intention on buying something don't even ask the price. Don't tell them you will come back tomorrow to buy. If they see you they will remember you!
Carrying handbag – Unfortunately, there have been many reports of handbag snatching. Take extra care whilst on a motorbike as you may come off the bike if it is snatched off you. When walking keep it on the side not closest to the road.
Eat lots!
If you love satay try everywhere. Bali is the home of amazing satay!

The best Nasi Campur is at Yulia's Kitchen in Kuta trust me on this one!
Money Changers & ATM's in Bali
I have mostly covered this in this article click to view You should really read that link if you are Australian as has the best banking card for fee-free usage.
Bali ATM's have an ATM fee generally between 20,000 – 50,000 (A$2-5) per transaction which doesn't include what your home bank charges
Transaction limits on ATM's is Generally 2,000,0000 to 2,500,000 (A$200-250) and dispensed in either 50,000 or 100,000 notes.
Check ATM for Skimmer – Do a quick google search and understand what to look for. It is quite common in Bali and easy to detect if you know-how.
ATM's in convenient stores – have a higher fee to use and a higher rate of card skimming reported.
Best to use local ATM's – Lower fees Best to use stand-alone Local ATM's.Commonwealth has a higher rate of a card being swallowed for some reason with little support available locally.
Keep money in savings – Another great tip I always do is have a linked savings account to my key card. When I want to withdraw cash, Transfer on my phone (using sim card, Not public Wifi) and withdraw. Even if my card gets skimmed at the ATM I'm safe because there's no money in there to take.
For tips on scams with money changers – Check this post
Common Scams to be weary of in Bali
Convenience Stores/Mini Marts – All the mini-marts have a policy of no receipt not pay. Now I have tried a few times to get them to honour this and is not as easy as that. Requires an email and still then well basically just say the policy is more about honesty from there employees than getting your bill back.

Check Your Receipt
You will want to get in the habit of always taking the receipt and check it and your change. If they don't offer you a receipt I can almost guarantee you you have just been scammed!

Strict Policy
They have a strict policy where they can lose their job for scamming tourist but this won't stop them trying. It might just be $1 or $2 a time but it's not the point. I have had them try for $5 because they knew we were drunk and unfortunately for that guy I could see the smirk on his face and knew it was about to happen. I got the receipt eventually after him trying to forget to give me one multiple times. I was firm and polite that I wasn't leaving until I got one. I just started looking at the receipt I had not even checked it yet and then he handed me 50,000 INR. He then asked for the receipt back which I declined and emailed it to the email address listed on the bottom which they were thankful for and said they took care of it internally.

Street Vendors – When you purchase something from a shop if the bill is getting high in value. Count your money 2 times before giving it to them, Or give to you partner/friend to check as well. When they count it watch there hands. If they say it's short they will probably start counting it again straight away. Check under there thumb (don't be scared to gently grab there wrists and turn there hands facing upwards) You would be surprised how quickly they can make 1 note disappear. Most of all don't look away when they count! Its happened to me and if you catch them out they will probably just laugh and pretend they were joking with you. The only joke here is if they get away with it. Rule of thumb, when counting money focus on just that don't let another shop person distract you until the transaction is done. You can always start a new transaction after you finish the 1st one.

Fast Meter's In Taxis – Generally real "Blue Bird Taxis" will have proper meters that a certified & that won't scam you. I still would not rely on it. If you feel the meter is going up too quickly take a photo of the ID Card or Meter of the taxi and number plate when exiting. If he is not cheating you he has nothing to worry about. Although it's very rare for it to happen in Authentic Blue Birds.

How to tell the difference between Blue Bird and Fake Taxi's?
1st
Genuine Blue Birds will have "Blue Bird Group" sticker on the top of the windshield. Look closely though it might say "Blue Biro Group" OR "Blue Taxi Group". No the bottom of the "p" hasn't fallen off it a fake Blue Bird! It must say "Blue Bird Group"
2nd
The real Blue Birds will have numbers on the Back Rear glass of the door. With VV at the end
3rd
Quite often they will have white headrests with bluebird group written on them or My Bird (referring to the app) & certified meter
4th
Bluebirds must use the meter. Even on the off chance, they try to negotiate a price insist firmly on using the meter
5th
Have small money enough to pay for a taxi before getting into a taxi. You would be surprised how many taxis never have change, or so they say.
Lastly
The official Blue Birds you can use the app "My Blue Bird Taxi"

It's really not worth it using Bali Taxi or Blue Biro taxi. I'm sure you will say just this once and I'm sure it will be your last. I prefer to Grab or Go Jek but if you must use a taxi insist on Blue Bird!
Bali's Souvenir Wholesaler
If you would like to go to a large warehouse style, cheap fixed price souvenir shop CHECK THIS POST. Total hustle and barter free. Take your time and browse with out the stress.
Most of all enjoy your trip!
Love the guide? Pin It!