Wat Khao Chong Pran – Billion Bats Cave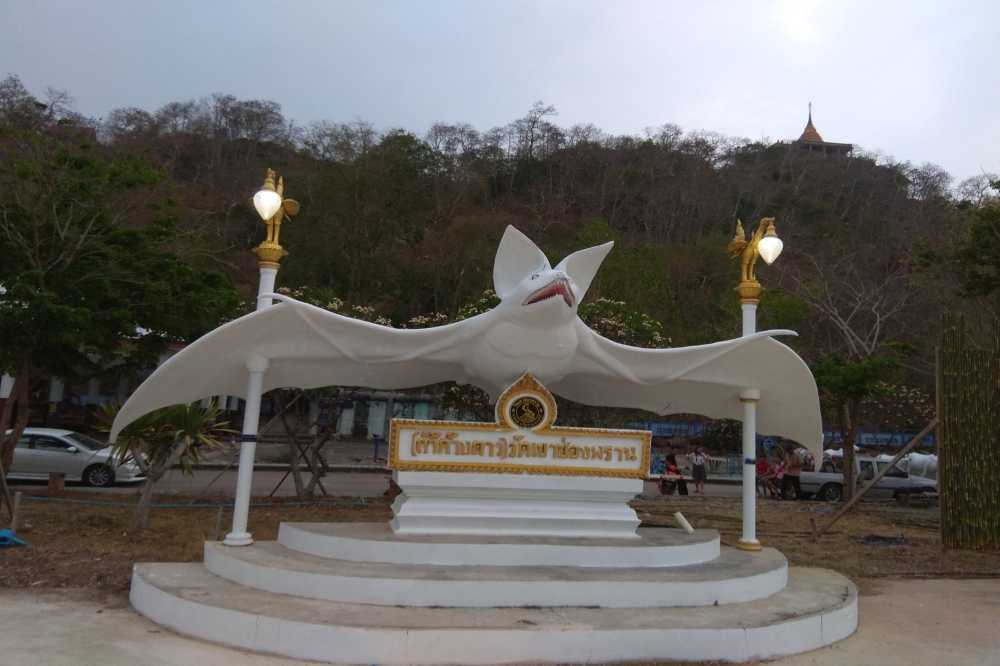 This is quite an amazing experience to see this natural phenomenon, best of all it's free! There's no exact time the bats decide they leave home for the night but it is around 6 pm. The sounds and sight are absolutely magnificent. There is a small playground and some public exercise equipment to cure your boardem whilst you wait. You cannot go inside the cave, would you want to with a billion bats living in there?
We ended up leaving before they had all decided to depart for the night. But there was an endless stream of them for over 30 mins we were there.
*TIP* There will be some cheeky monkeys hanging around this temple next to the cave so probably best not to carry food with you or let your children chase them as they are wild and may bite!
Flea Market
There is a market here on Tuesday, Friday & Sunday if you can make it one of those days.
Sorry…
Sorry about the poor quality photos. I'll try to update soon… Next time I take a visitor.
Getting There
Don't worry about google saying its permanently closed. They haven't cemented them in the cave or anything, Just possibly the temple next door no longer operational. This is still the correct location