iberry – Ice cream Shop – Chaing Mai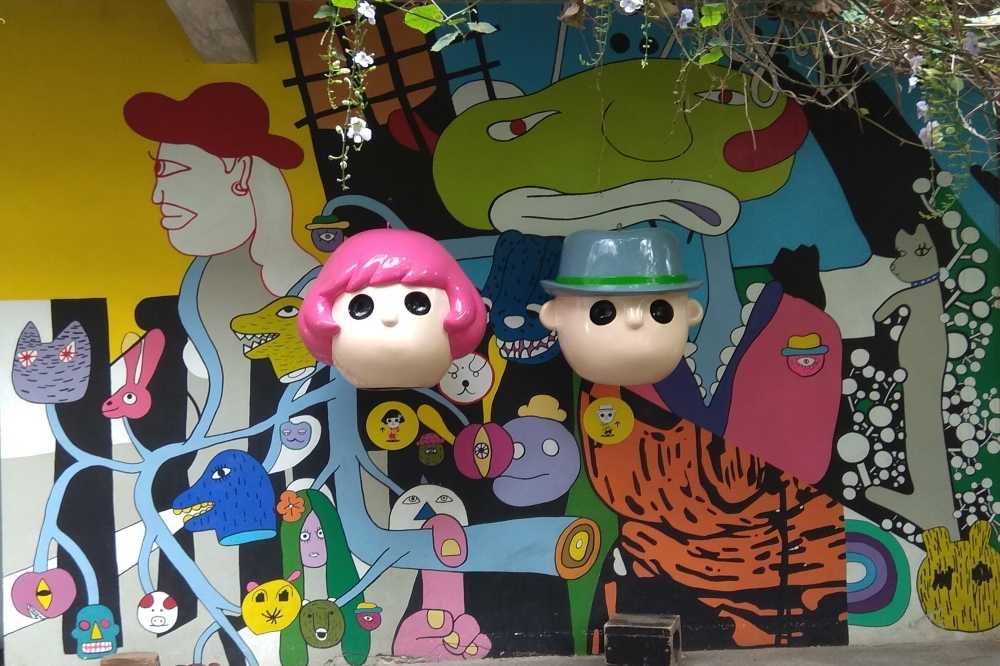 Do you feel like ice cream and in Chaing Mai? Do you want to go somewhere a little fancier for ice cream or milkshake? This is definitely the place to come!
The decor is so strange… I love it!
Has an interesting garden and has a very quirky decor. They have free all you can drink iced tea as well, Just help your self. A lot more to explore than my photos, but ill leave you to do that!
Luna doesn't even like ice cream, I thought everyone loves ice cream!

she would much rather sit next to the window and lick that I think!
Idea for dinner before ice cream
So if you need an idea for dinner before ice cream. I highly suggest khao soi. This is a traditional dish of Chang Mai, It is a curry noodle soup that contains soft noodles and crunchy on top. If you get a good one you will be crazy like me about it. Luna says I'm ting tong because whenever we are in Chaing Mai all I want to eat is khao soi. I'll update on my favourite next time we're there I forget the name.
Let me show you where to go!