ดาวทอง อาหารเวียดนาม Vietnamese Restaurant – Nakhon Phanom – Thailand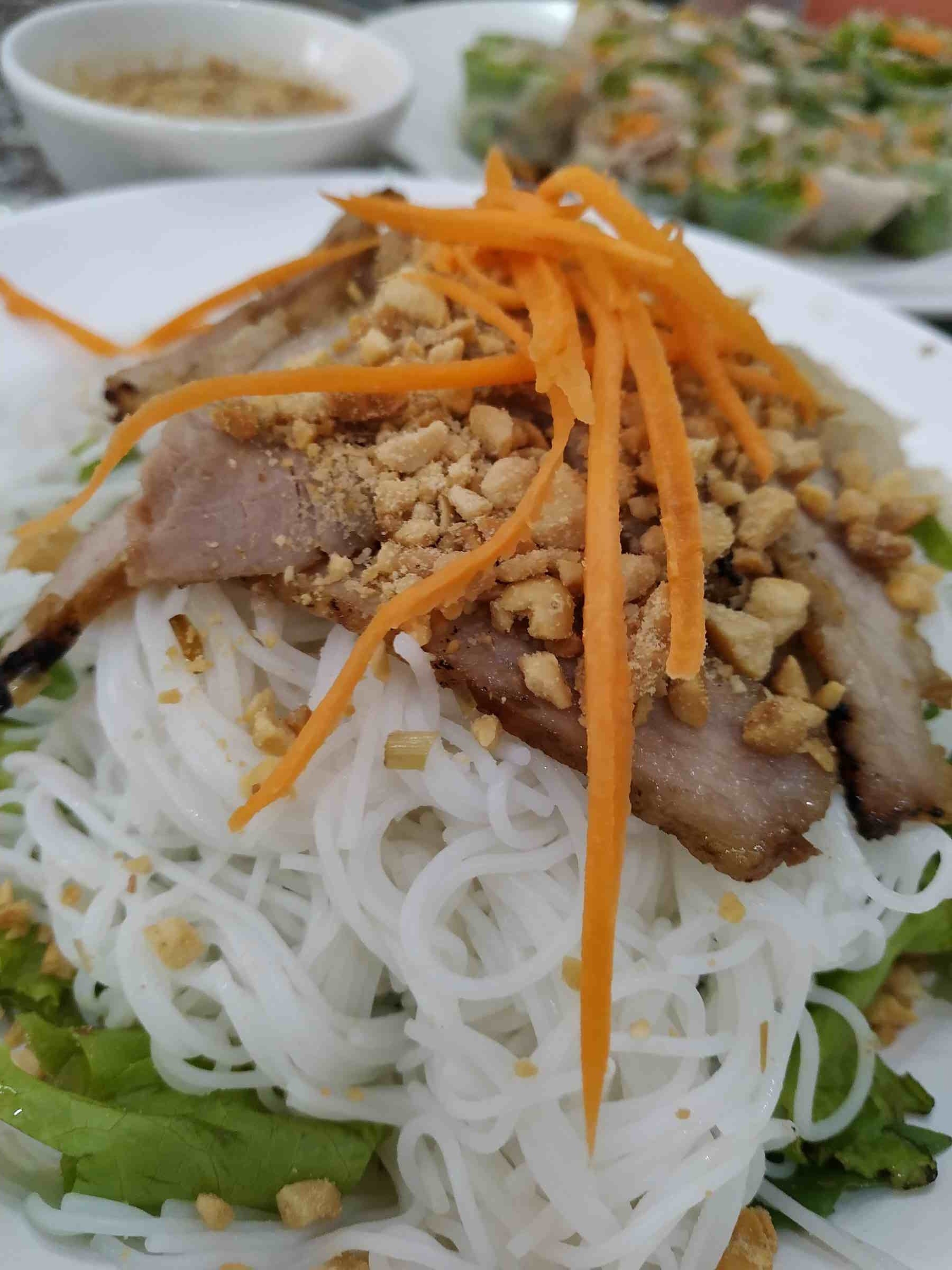 I'm a big fan of Vietnamese food can never say no to a Bánh mì roll. Our son Q was unsure and getting a bit fussy and he order a standard Pad Ka Pow Thai dish as he had never tried Vietnamese cuisine before and thought he wouldn't like it. I went ahead and ordered a bunch of different things some I had never heard of. The waiter that served us had perfect English. I was quite surprised he had no trace of Asian English in his ascent.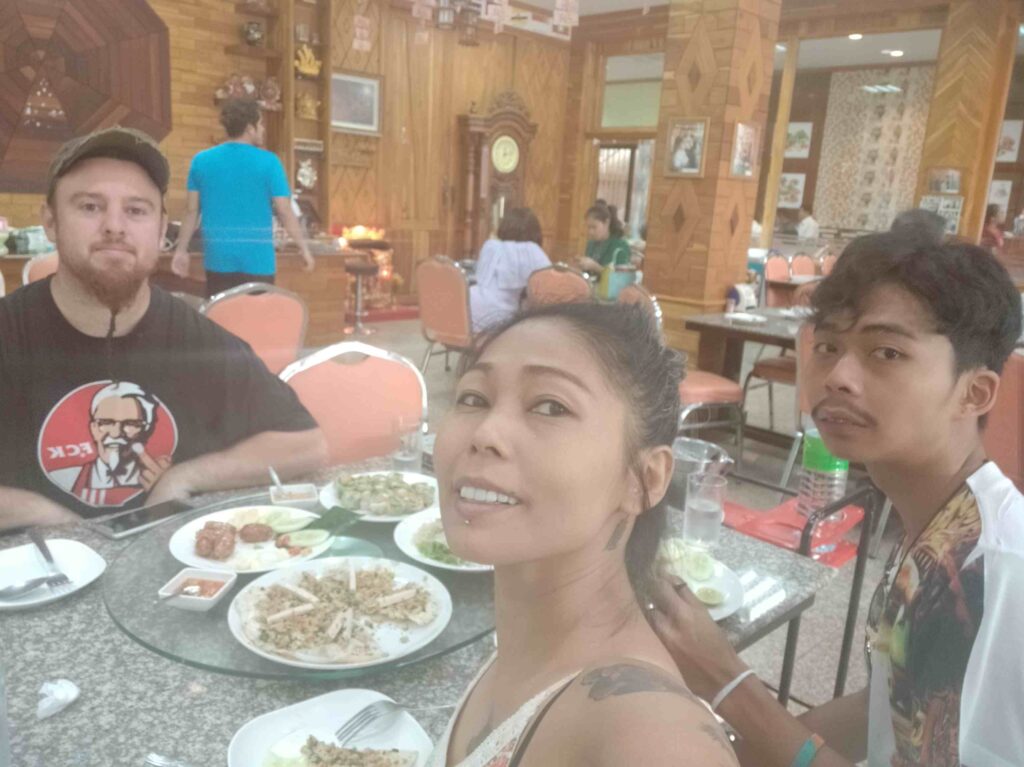 The food was delicious. My favorite being the pork Isan sausages or as I call them dog balls. I order these a lot in Chaing Mai, there is a little old lady who sets up around 2 o'clock across the road from Dejai garden where we used to spend a lot of time last year. Although I have only tried this style sausage a few time these where my favorite ones. We ordered some for the road as well.
The most unusual would had to of been the crispy rice sheet dish. My brain kept telling me it was pizza but it was very very different! I would order again but i'm on the fence if it was good or not. It wasn't bad I am still just not sure.
Check Out There Food
The prices here where extremely cheap for a restaurant especially one that wasn't a Thai restaurant. The location was good about 2 blocks from the Mekong River and the same from Wat Phra That Phanom a famous temple close by.
Check Out The Menu!
Getting There
2 blocks from the Mekong River which separates Thailand and Laos
Wat Phra That Phanom a famous temple close by you can see it from the front of the restaurant .
Check Out Our 4 Day Trip In Isan Northern Thailand