Tugu Kunstkring Paleis – Jakarta Indonesia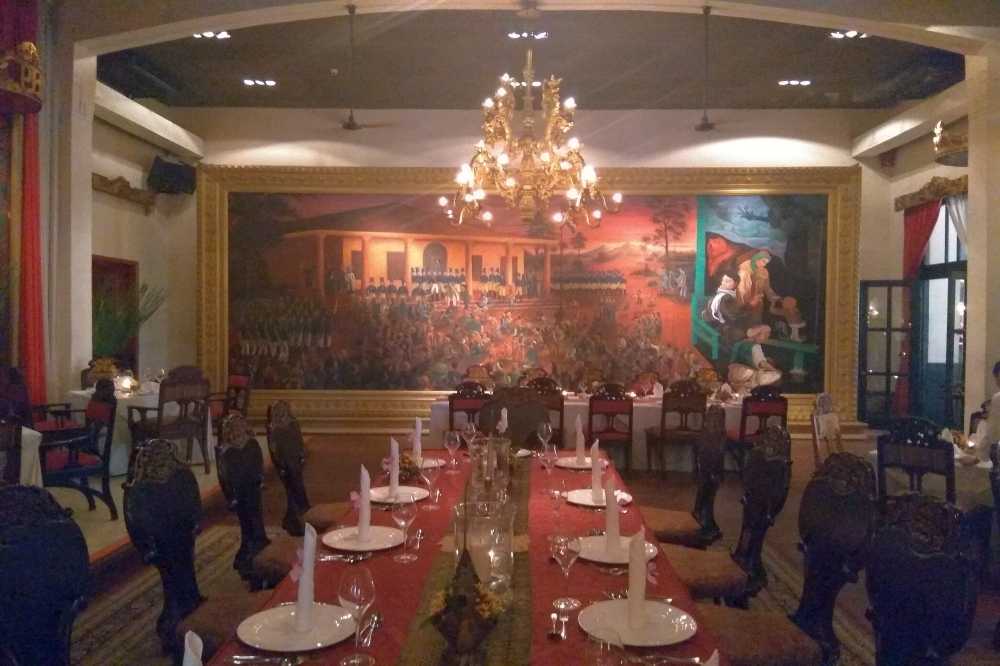 Have you ever wanted to dine in a castle? Well, now you can. Once a fine arts circle of the Dutch East Indies  & was opened in 1914 but then was transformed into a restaurant in 2013. The architecture, art and design of this place was amazing to experience. Even better they fed us too!
Food thoughts and pricing
All our meals where delicious we found the pricing to be fair for the ambience. You would never get food, drinks and ambience like this in Australia for 4 people for around A$50. Yeh yeh we can't compare we are in Indonesia but it was fine dining and the service was spot on. Meals ranged from A$7-$26 (IDR 70,000-260,000) did I mention they where delicious?
Maybe just a coffee or a wine ?
There is also a coffee shop that was closed on our visit as well as a wine cellar and tasting shop. I wish I knew that before I arrived! Also off to the side is an Art gallery and trinket shop.
Overall Thoughts
After looking up unusual places to dine and trying a few. This was by far our favourite. The venue was just outstanding and you really could imagine what it would be like being a king. Well it was a nice dream for the couple hours we stayed then ventured back to the hustle of Jakarta
Main Dining Room
Private Dining Room
Suzy Wong's 1950's Lounge/Bar
Art Gallary & Shop
How to get there