Ma Ha Cafe Boon – มา-หา กาแฟบุญ วัดหุบกระทิง – Thailand Coffee Shop
Today we visited Ma Ha Cafe as we love going to new amazing coffee shops in Thailand. a great peaceful place to relax and unwind. It has an affiliation with the local temple next door. I believe they serve only snacks like cookies and possibly cake along with their beverage options.
During our visit in June 2020, there was still a little construction going on. Although I would say it is close to 90% finished. After translating the story I feel this place will just get better and better over time.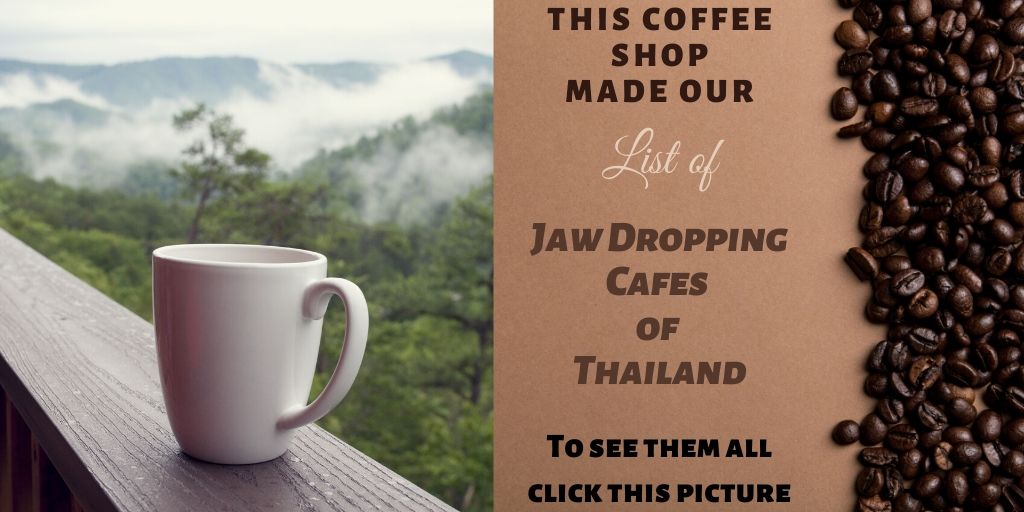 Translation of the story
So the story is all in Thai I will have Luna translate it for you. I apologize if get slightly wrong as some of the words are hard to translate into English.
The story is quite touching and makes me like the buddist religion more
Inspiration
In 2018
The head monk said I have a hope and dream to become the centre of the village on the 6 rai we have of empty land. He asked all the neighbour's and people of the village to come to the empty land and to help do something to support the village.
1st invited to plant sunflower plants
2nd to plant a Rice plantation
3rd Vegetable garden
The idea was a community garden. Where people of the village come and take care in their spare time. All the benefits of the produce to give back to the people of the village. If they grew more than they needed they can sell some produce to help to survive
With the main intent to teach
the Buddhist way to share happiness and share benefit and to not be selfish

Start the project
When they first started the Buddhist learning centre project they had a lot of people come to visit to take photo's and some came to buy produce that they grew. Some people just to come to look at the idea of the project

Then beginning of 2019 the same head monk has the idea to have a cafe to sell drinks for visitors because it's hot and people can relax and enjoy the serenity of the area more. After his great idea, it attracted even more people to come to visit.

Between all the monks in the temple and the people of the village, They came together to help create the idea and had everything built in just a 1 year.

Then they come up with the name MA HA which is hard to translate as its a play on words but in general terms means "Great"

They have designed the area to be a mix of local Thai style mixed with modern style.
Come try come chill
Every one who come to visit the shop and project will fill up with knowledge, happiness and leave well rested after tasting quality coffee and enjoy the fruits of the seasons which benefits the local village when you buy.
Come collect good karma
All the money from the project of selling fruits and cold drinks goes to the temple and all the profits goes to the public benefit of the people and extending the project further.
For visitor's who come visit, they can relax and enjoy the atmosphere and drinks. They can also feel good because in buying something they have donated to a great cause which supports the project and helps it grow more as well as supports the people.
Come learn
In the Buddhist learning centre, they teach how to grow rice plantations & grow organic vegetables. They also have a banana park (which has many different spices of bananas)
Another thing the can teach is how to farm many different species of animal's and how to use the manure as fertilizer for growing organic. The Buddist learning centre has created a network for people who want to learn.

Rama 9 (the previous king) taught the Thai people to live within their means. They do not have to be rich to be successful or have happiness. If you have a small house and can take care of chickens, a cow, grow vegetables or can go catch fish what else do you need to have to have happiness. Not to feel money controls your life. To be happy with what you have around you and learn to survive off your land. This idea has helped influence this project.
Come shop
They changed from teak forest to become a local market to let people in that village come to sell anything they produce or craft on Saturday, Sundays and public holidays to create jobs, to create careers and money for the local people.
Take a look around
Feed the buffalo
You can make a donation of 10 baht and feed the buffalo grass that is placed next to the donation box. There was a massive male who looked a little intimidating at first although he just really wanted some grass.
He was friendly and let me pat him. Supa Larb (the pug) was not to impressed to get so close. There was a calf also who seemed excited and wanting to play with Supa Larb although his confidence was lacking.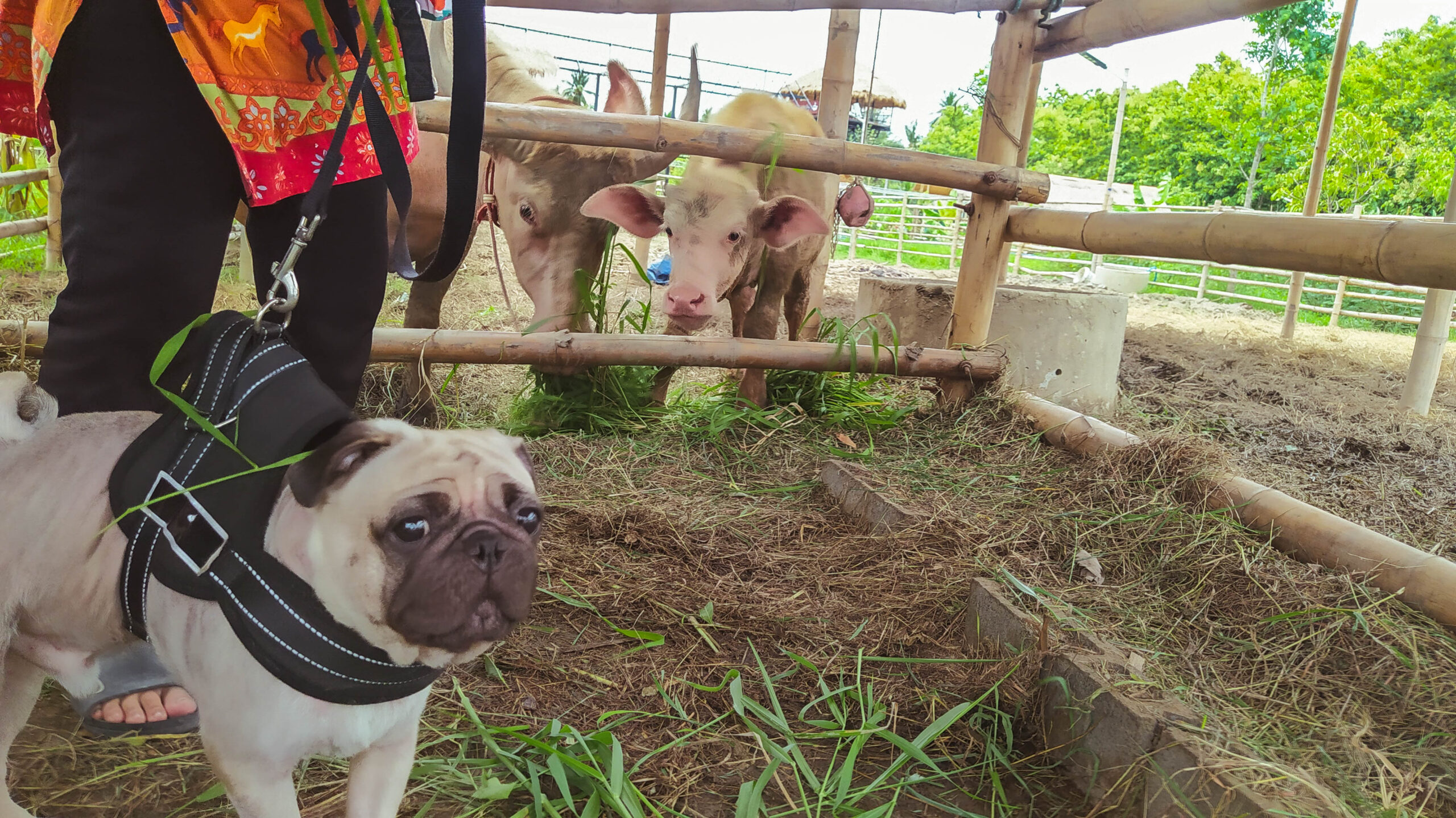 Location