Florist Resort – Koh Samui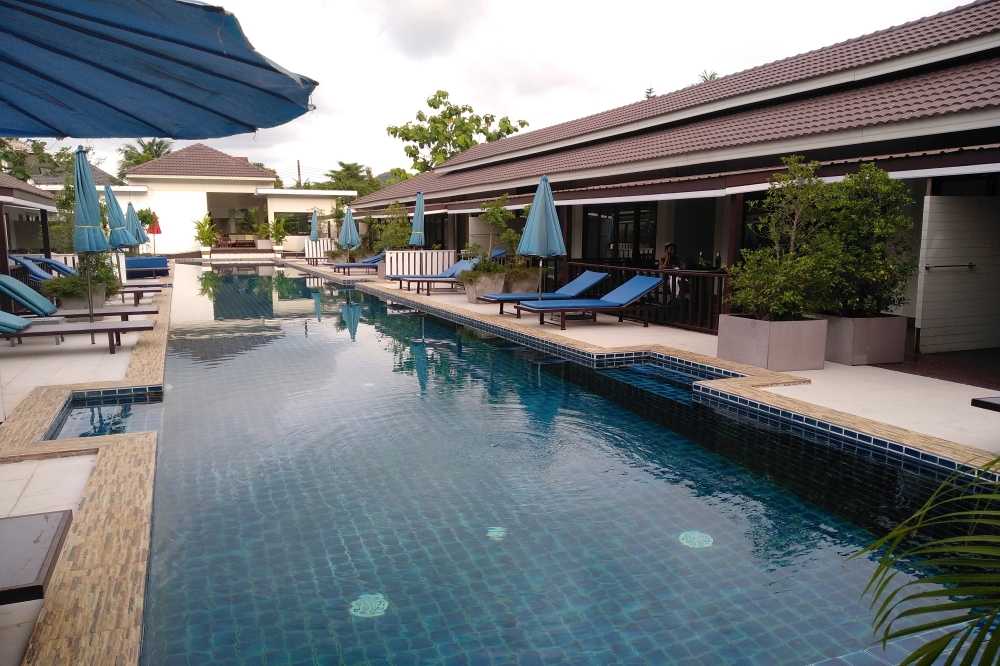 We met a lovely Canadian couple one-night drinking beers on Koh Pangan Haad Rin Beach who spent some time at this resort. They were explaining the rooms as having a pool at your door. When I looked up the resort it was only A$40 (1000baht) for the night, in a Grand Deluxe Room which I believe was their room before the top tier.
It was nestled along a quiet strip of beach with a small restaurant on the beachfront. If you walk about 100 meters to the right along the beach you will come to a street that is filled with little boutique restaurants. We dined in the Italian one because they had a buy one get one if you dine before a certain time. We didn't dine at the florist resort on this occasion.
It is worth noting this is a quieter part of Koh Samui If you want to party you should stay Chaweng Beach. It seems any taxi it about 500baht to go-anywhere sort of close by on Samui
Mini mart
There was a mini-mart about a 5-minute walk, you just have to walk to the main street down an alleyway you come in, with entrances to a few hotels.
Price
Rooms- Grand Deluxe
I found it quite handy that there was a door to the bathroom as well as the main room from the outside. You could have a shower or dry off in there rather than drag water through your room.
How to get there