River Fishing Hutts – Ayutthaya แพลุงเจี๊ยบ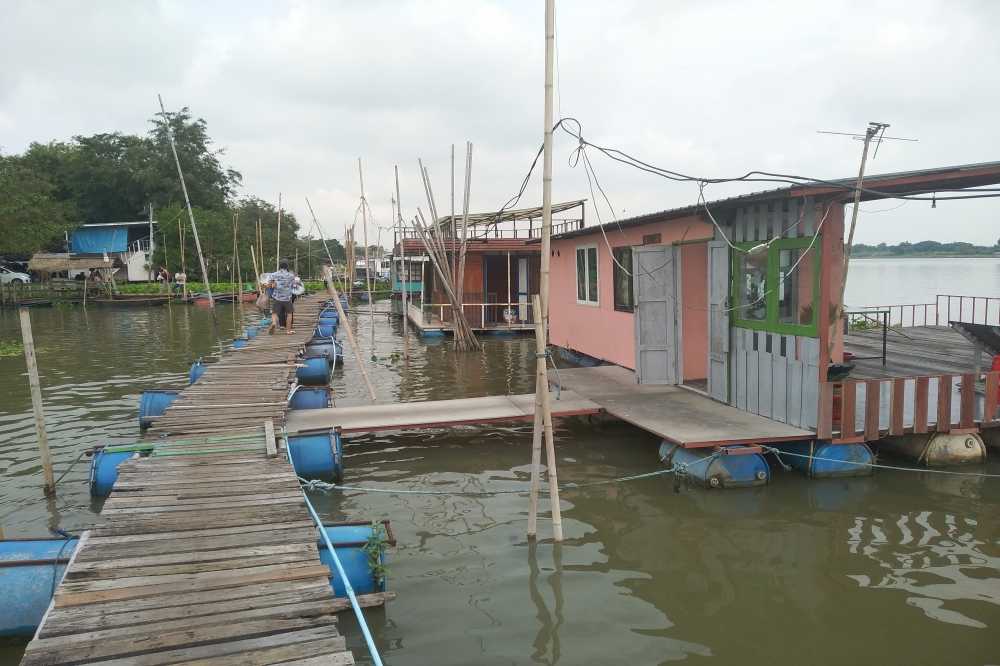 My brother in law had this trip on his bucket list for quite some time. A night floating on the river drinking beer and fishing. We booked 2 rooms one for our family and one for a bunch of our friends. The sleeping arrangements were local style a bunch of mattresses on the floor next to each other and sleep in groups of partners/family. Seems strange to a westerner but a common practice here.
Local Thai Style Holiday
What an experience it was. A true local style Thailand holiday. We set up the Thai clay pot BBQ which we grilled prawns and fish we bought from the ตลาดไทย​ Talad Thai Fishmarket​ and cracked some long necks of Chang Beer. Got the fishing lines setup for an all-nighter of fishing, beer & Sangsom (Thai rum that tastes more like whiskey)
Contact Details
Now you might need some help from a Thai speaking person if you wish to book this one as it's all bookings via phone and they tend to book out so some pre-planning is needed. You will also need to bring your own fishing gear, bait and all supplies with you as there was not anything close by if you run out.
Phone : +66 86 780 9810
I believe only Thai spoken
Noodle Man
One of my highlights was the following morning a man in a boat comes along to every room that hailed him down and made Tom Yum noodles out of his modified Tom Yum Noodle Boat. He claims he has been working along this stretch of river for 10 years! He can sell up to 5kg of noodles a day. Not bad for 50 baht! (A$2)
Location
Address : Tambon Bang Sai, Bang Sai District, Phra Nakhon Si Ayutthaya 13190, Thailand