Bun Me & BunMe2go – Bangkok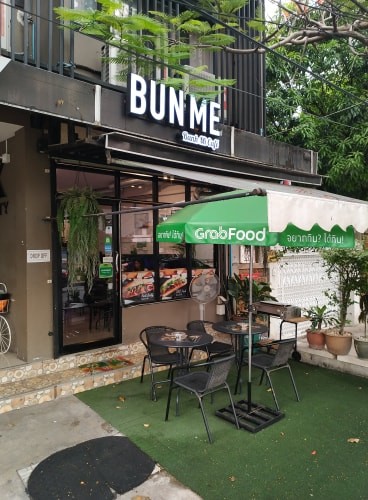 Are you craving a Vietnamese Bun Me roll in Bangkok? Today my buddy Fred took me to this new Vietnamese meat roll place called Bahn Mi Cafe and it's near On Nut BTS. They have also opened a new store called BunMe2go on Soi 11 close to Nana BTS.
I ordered the pork belly roll to not be disappointed. The bread was slightly different from the traditional roll and more like a baguette but was still super crunchy on the outside like a traditional roll also was served warm.
If your craving a roll in Thailand this is definitely worth a try. They even serve ice-cold beer to wash it down with!
*Tip* If you enjoy the Vietnamese roll as much as I did and plan to return here they have a rewards card be sure to ask them about it!
Get it delivered
If you cant get there they do offer it on grab delivery. Just download the Grab App and order it to you.

Or BunMe2go are on selling delivery on these 2 platforms https://wongn.ai/q6af1 and http://www.maido-deli.com/category/select/bid/229
Vietnamese Roll Menu at Bun Me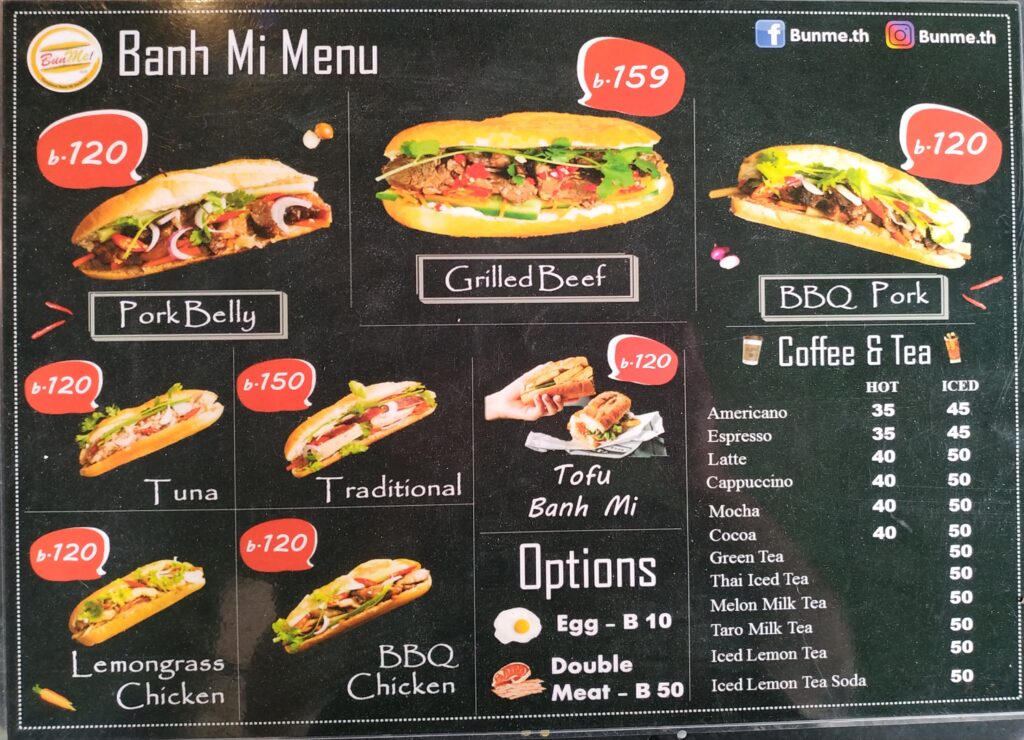 The Venue – Bun Me On-Nut
A cosy air conditioned area to escape the heat of Bangkok city.
The Ultimate Roll, The Bun Me
Juicy Pork with the Vietnamese crisp crunch of the roll.
Getting To Bun Me On Nut

There is now 2 Bun Mi shops in Bangkok
A new store BunMe2go has just opened on Sukhumvit Soi 11 at Nana it is only 2-minute walk from the BTS. I have not stopped in yet but sure they will be amazing too. Below I have put their Facebook page and map to get there.
Getting To BunMe2go
Sukhumvit 11, in front of Burger King, 200m from BTS Nana.