Baanna kafe บ้านนากาแฟ – Ratchaburi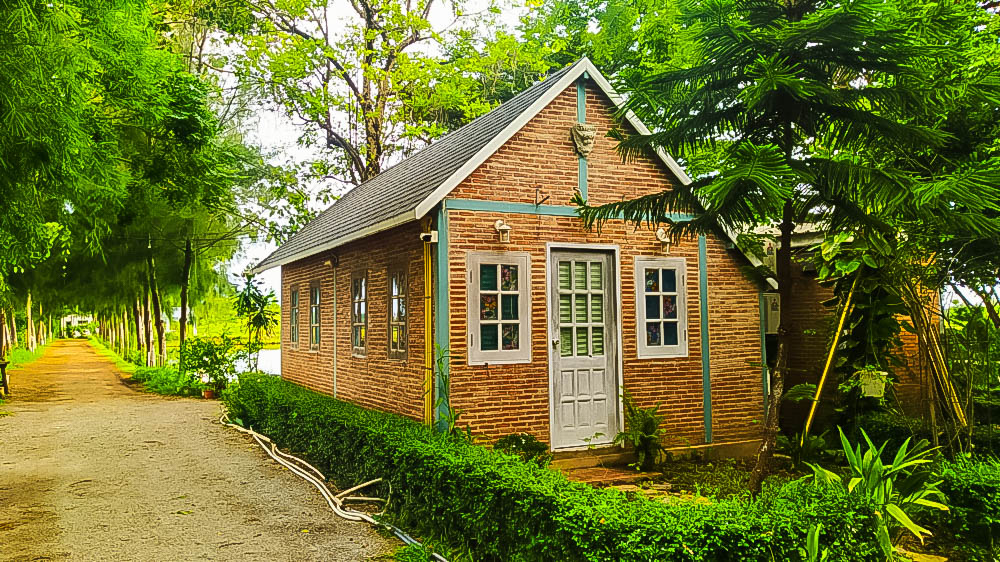 Baanna kafe บ้านนากาแฟ coffee shop is not called banana cafe as your eyes may trick you to reading. We stopped past last year but realised we only explored half of there venue. Once you walk past the lake through the pine trees down the back there is a big hill that has some magnificent view overlooking the mountain and rice field.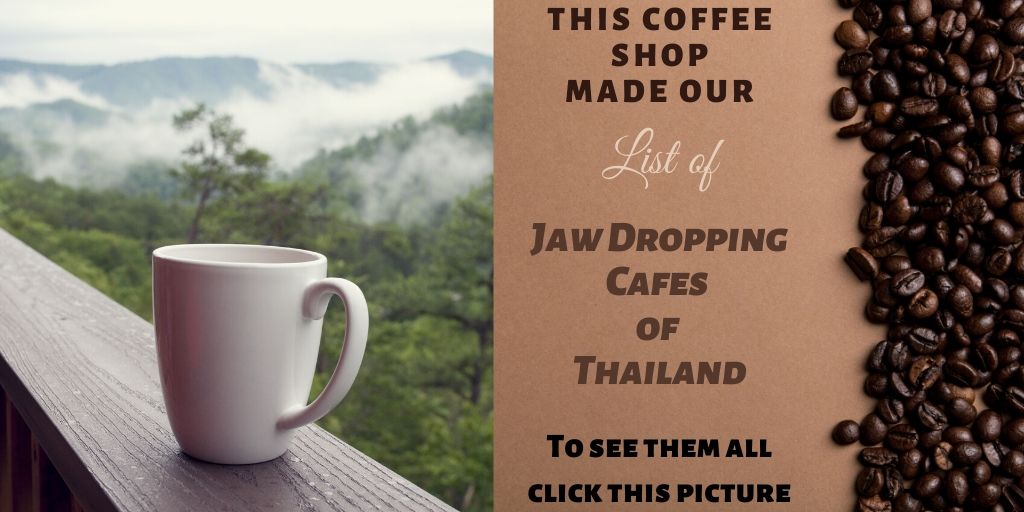 If you turn the other way on top of the hill you can overlook which looks like accommodation of caravans all parked in a row with a little wooden bridge going to a small island. It looks like there used to be an island of sunflowers although they are all pretty sad looking now.
Overlooking the lake there is a platoon with a table and chairs if you wish to have the floating feeling whilst slurping your beverage. In the lake is a still floating duck paddle boat which has started to fill with water.
You may purchase some fish food for just 10 baht (50 cents) and feed the hungry koi fish in the lake. There is no shortage of fish as you can see below.
Baanna kafe บ้านนากาแฟ have a small selection of food and cakes to enjoy. Luna sampled the soup which was simple but tasty. As well as cake!
Baanna cafe have a Great Dane dog strolling around freely who is very friendly although he may check you out for a snack if you have food in your bag. He loves a good old scratch on the back and he loves to take selfies with you.
Inside the coffee shop you can rent a picnic basket that has a blanket, empty wine bottle and some fake fruit if you wish to have a photo shoot anywhere on the venue. The cost is just 20 baht for as long as you are there.

Getting to Baanna Kafe